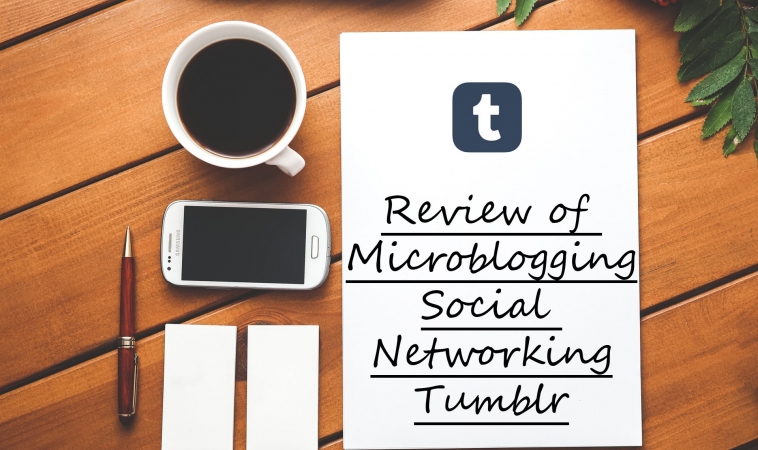 Review of Microblogging Social Networking Tumblr
If you know your way around the Internet, then you're probably familiar with tumblr.com, a microblogging website which allows you to post multimedia content. The social networking platform also has an app available to access the site which has gathered many different curious users since its release. Whether you enjoy connecting with like-minded people, you're fond of online communities or you just want to see what all the fuss is about, here are the basics of what makes Tumblr so popular and captivating.
There are many social blogging communities out there that allow you to share links, pictures and videos. However, only one of them has managed to amass such a solid, consistent fan base over the years. In fact, if you've ever seen a funny photo or meme on the Internet, it's very likely that it came from Tumblr. But what is behind its success and who even uses this app? The answer is people from all around the world who are interested in the same things you're interested in. The app allows you to set up and join blogging groups that match what you like. There is also a wide range of topics to choose from – anything from movies and pets to politics and social issues.
Using the mobile application you can post videos, songs, pictures, live-streaming, text, GIFs and other links, as well as repost other people's entries to your own blog. You can also connect with other people who share your views and concerns via private messaging, comments and group chats. In addition, you can follow your favorite users and receive real-time updates, as well as follow the particular search itself and receive notifications about new entries. The app is also highly-customizable, allowing you to choose and modify the fonts and overall appearance. You can also tag your posts or search for other blogs using the tag filter.
The newly updated application is available for both Android and iOS and ensures that you can make posts, create and edit blogs directly from your smartphone. With a simple tap you can contribute and interact with the community, as well as track all of the entries you "liked" in the past. The app also features a user-friendly interface and newsfeed, making the design oversimplified and limited for experienced bloggers. The one drawback that should concern parents is that, due to the diversity in content, Tumblr does contain a large number of posts which are not suited for young users (including offensive language, sexual imagery and depictions of drug use).
Pros & Cons
Pros
Free hosting service and social networking platform
Blog creation and editing options
Platform for multimedia content – videos, pictures, links and GIFs
Large online community covering a wide variety of topics
Private messaging and group chat options
Streamlined newsfeed
Cons
Adult content available
Restricted and oversimplified layout and web design options
If you enjoy being part of an online community or you just like to browse through funny cat videos from time to time, Tumblr will not disappoint. The app also has potential for aspiring bloggers and offers a free hosting service for those looking to share their thoughts with the world. Although you might find the app's content at times controversial, the concept itself is definitely worth exploring.
Brought to you by the RobustTechHouse team.  If you like our articles, please also check out our Facebook page.