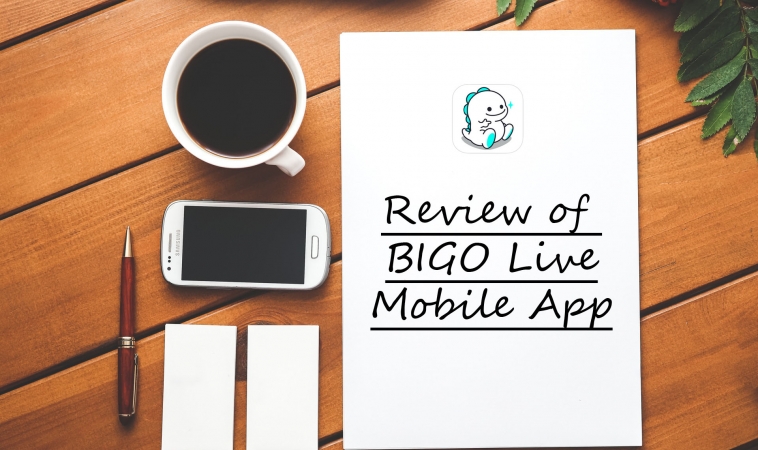 Review of the BIGO Live Mobile App
Social media has grown from a fleeting trend into a genuine international obsession, with Facebook collecting over 1 billion registered users and 90% of businesses and marketers using e-platforms to create an online presence. Starting off with basic chat rooms and long-established file sharing websites, social networking has become an entertainment titan and a breeding ground for commercialized information. Although have most successfully steamrolled into the business industry, social media platforms also offer great leeway when it comes to personal experience, providing a medium for everyday people to share their lives with viewers from all around the world. If this type of social media use piques your interest, then keep on reading for one of the most widely-used social sharing apps on the Singaporean market – BIGO Live.
Focusing on video broadcast, interactive networking and connecting people through their passions, BIGO is a popular cyberspace company set up in Singapore. With over 40 patents in VoIP technology, the business strives to create a tightly-knit community of people from all over the globe who share the same interests and aspirations. This proactive initiative turned into the promising idea of a live video streaming social network. Launched in March of 2016, BIGO Live is the company's latest mobile app, designed for people to share their thoughts, emotions and every day activities, as well as develop an audience, receive feedback and communicate with viewers from all corners of the world.
Whether you like watching vlog-type videos for entertainment, you have a fun talent you want to people to know about or you simply want to document and share bits and pieces of your everyday life, BIGO Live is currently one of the trendiest, most used social networking app in Singapore. And for good reasons – the app is easy to navigate, designed with a simple interface and only requires a quick download to use. Featuring several social sharing options, the app allows you to live broadcast anything from dance performances, movie and book reviews, mukbangs (online broadcast of people eating) and make-up tutorials. During your streams you can interact and get to know your audience, as well as get in touch with your favorite broadcasters. In addition, you can follow popular users and receive updates and alerts when they're online and streaming. What's great about this app is that it allows live mobile streaming – so you can do it anywhere, at any time! You can also send virtual gifts like hearts, stars, candy and lollipops and receive bonuses according to the number of followers you have.
Pros & Cons
Pros
Simple, user-friendly interface
High-quality live video streaming
Real-time chat with viewers and other broadcasters
Benefits and virtual gifts available
Cons
No option for adjusting video quality
BIGO Live is one of the most successful social media platform currently used on the Singaporean market, as it provides its users with new ways of connecting with friends and strangers from around the world. Featuring a clear design and entertaining, dynamic stream options, the mobile app is estimated to grow in popularity over the next few months, acquiring more and more broadcasters and viewers alike who want to share their everyday lives and find similar interests within a fun, interactive community.
Brought to you by the RobustTechHouse team.  If you like our articles, please also check out our Facebook page.