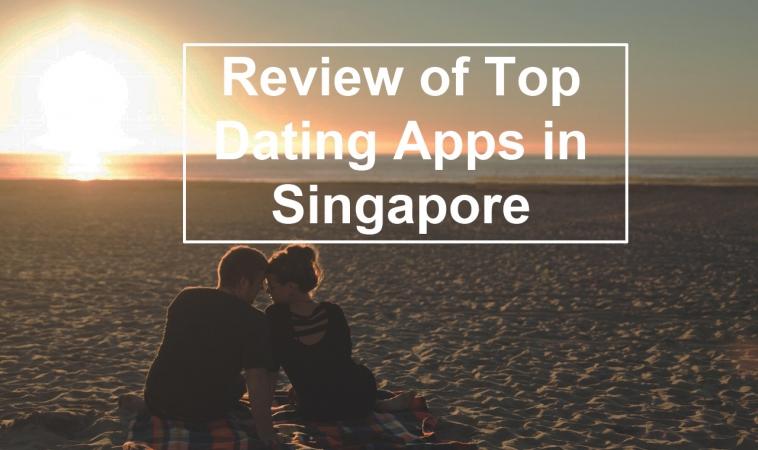 Review of Top Dating Apps in Singapore 
Whatcha like to do in your free time?  Catching a movie, Eating or Shopping? Perhaps you are interested in finding a partner, but your busy schedule doesn't allow you that much time for dating? Do you want to meet like-minded people, but you're not quite sure where the best place to look is? Are you an introvert who wants to connect, but you're not big on socializing in bars and clubs? If you answered yes to any of these questions, then you need to check out Internet dating. The stigma once attached to this type of interaction is long gone – online dating is fun, exciting and most importantly, effective. So keep reading to find out more about the best dating apps in our review of top dating mobile apps used by Singaporeans.
Happn
Designed to work in a timeline system, Happn is the latest addition to the Singapore online dating scene. The mobile app creates a profile for you using your Facebook page (not to worry, nothing from your social media platform is made public and your friends do not know you have the app installed) and offers multiple matches based on your location and basic preferences. Before making contact with someone, you have the chance to check out their detailed profile and establish instant common ground. What's unique about this application is that it can display people who have been in the same area as you through your phone settings. Using location-based technology, Happn finds other users near you and signals the number of times they crossed paths with you. This means that when another Happn user passes by you, you'll be able to see their name, age, profession and photos.
Tinder
By far the most popular and active dating mobile applications currently available, Tinder has paved the way for a world of scroll and swipe dating apps. Gaining popularity on the Singaporean market as well, the software has over 100 million downloads and is known to have generated over 9 billion matches worldwide. Allowing you to create a basic profile with a short description and a handful of photos, the app has a simple, but effective system for matchmaking – you swipe left for a no and right for yes. The people who receive a no are not able to message you and you are only notified about a person you anonymously swiped right for if they also did the same. In addition, Tinder displays other singles in your area and ensures that all users are authenticated through Facebook.
Paktor
Launched in 2013, this app is similar to Tinder and requires a Facebook account, as well as a mobile device (it's solely available for mobile phones). Using the same consecrated swiping system, Paktor allows you to send gifts and direct messages to your new friends. What's particularly interesting about this app is that it's not exclusively designed for online dating, but also for meeting new, like-minded people, making drinking friends and even life-long connections. Encouraging all types of social interactions, Paktor is safe and confidential and also comes with a Premium option, which allows you to filter your search according to job, height and education.
Peekawoo
This user-friendly app brings back the fun in dating by creating connections without the incessant marketing of conventionally established online dating apps. Allowing you to sign up using your Facebook or Twitter account, the mobile app has an intriguing interactive matchmaking system – conversation between two people is initiated based on a series of A or B questions. This makes it much easier to find exactly the kind of person you're looking for, with the same interests and hobbies as you. Peekawoo is a refreshing addition to the Internet dating market and is living proof that dating apps are not all about hook-ups and shallow interactions.
LunchClick
If you've tried online dating in the past and had some unfortunate experiences, then this is the app for you. Catered more towards people looking for serious dates and genuine relationships, LunchClick uses both personality and preference questions (involving topics such as opinions, values, interests and aspirations) in order to determine the most suitable match for you. The selection process is meticulous and more stringent than those used by conventional dating apps, as you only receive one quality match per day. You can also propose a date in a matter of seconds by picking a location and suggesting a time and date to meet.
Whether you're interested in casual dating, meeting people with similar interests or you're looking for a serious relationship, online dating has come a long way since its inception. Using comprehensive matchmaking systems, these mobile apps are bound to find someone who will pique your interest and with whom you can easily break the ice and even form strong friendships or exciting romantic relationships.
Brought to you by the RobustTechHouse team (iOS and Android Mobile App Development).  If you like our articles, please also check out our Facebook page.