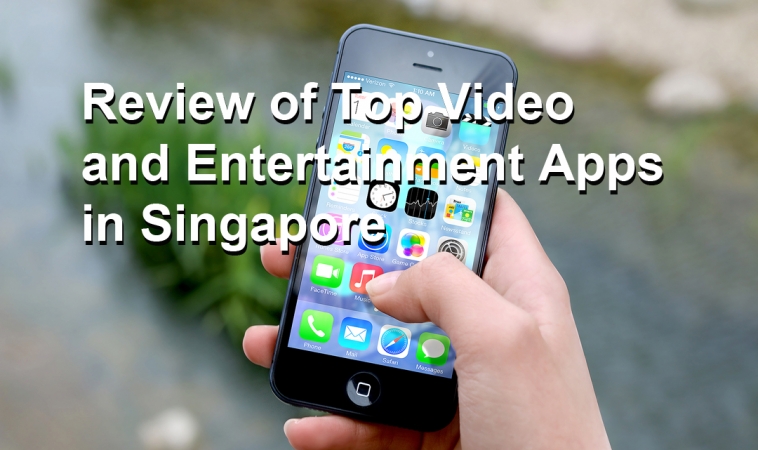 Review of Top Video and Entertainment Apps in Singapore
If you don't feel like chatting (or while waiting for the bus) and just want to be entertained, why not try searching for innovative apps developed for people on the go? With the huge selection of Entertainment apps in Google Play and iTunes, it's becoming increasingly harder for both Android and iOS users to choose the best programs, which are not only high-quality, but also proven to not drain device resources like CPU, battery and data. If you're in Singapore and want something fun and simple to pass the time, then check out the latest video and entertainment apps on the market.
Viu
Available in Malaysia, Hong Kong, Indonesia and Singapore, Viu is perfect for catching up on your favorite TV series and shows. Whether you have a soft spot for dramas or you're a die-hard anime fan, this mobile app allows you to watch brand-new programs from Asia 4 hours after the telecast in Korea. Moreover, the app features free download which you can use to save your favorite shows with WiFi and view them whenever you choose (without network connection needed). Viu also offers notifications and updates on the most recent episodes of various Korean shows, Japanese anime, as well as Taiwanese and Chinese dramas. All you need is a free member registration and you can start watching all your favorite series anywhere, at any time.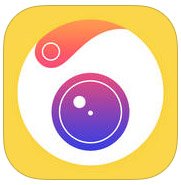 Camera360
Whether you're a professional photographer or you're just looking to take the perfect selfie, Camera360 is the trendiest app you can experiment with for mobile photography. Featuring filter camera preference with over 100 classic picture filters, this program allows you to personalize and retouch your favorite photos using an exquisite selection of special effects and editing tools. The app also comes with user-friendly sticker photo templates and an exclusive internal AR camera, which can create a unique, interactive virtual experience using your photos. Known for its variety and sharp enhancing filters, Camera360 redefines smartphone photography and sets the bar high for all the other editing apps on the market.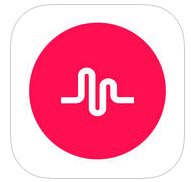 Musical.ly
This is not only a fun, user-friendly app for music videos, but a whole community which allows you to create and share short creative videos, as well as discover new artists and great music. By using the program you can make a selection from millions of tracks, save videos to your camera roll and participate in music video ranking on the leaderboard within the community. You can also use music for your own mobile device and create lip syncing videos for your favorite songs. In addition, musical.ly maintains confidentiality (the videos you save remain private) and offers creative filters and editing tools, as well as sharing options for your social media platforms.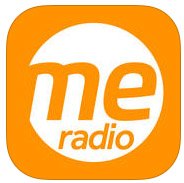 MeRadio
There are virtually countless ways of listening to music nowadays – you can crank up the radio, download music videos, purchase vinyl records or stream songs. However, every now and again you just want to hit play and leave the music playing in the background. Or maybe you'd like to hear your favorite radio tunes when you're on the go. If you want a simple, user-friendly app that does just that – then MeRadio is perfect for you! Featuring updates on the latest concerts and entertainment news, this mobile application connects you to all 13 local Mediacorp radio stations, including YES 933, Love 92.7 FM, Capital 95.8 FM, Warner 94.2 FM and Class 95 FM.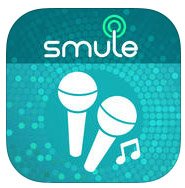 Sing! Karaoke
If you want to have fun and sound like one of your favorite celebrities, then make sure you download Sing! Karaoke. This trendy, fun app allows you to record yourself and sing your beloved hits with audio effects. You can then share your performance on the app's global platform, find and follow your friends, as well as meet talented singers from all over the world. Featuring duets with artists like Kylie Minogue, Jessie J, Carly Rae Jepsen and Jason Derulo, Sing! has several brand-new songs added every day and allows you to share your covers with 50 million people from the community.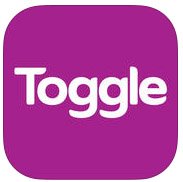 Toggle.sg
If you have a busy schedule and you're always on the go, but you like to keep updated on lifestyle and entertainment news, then you're going to love Toggle.sg. Featuring sharing options and the ability to rate programs, this mobile app provides you with safe and quick access to the latest information on celebrities, news and local shows. Toggle.sg ensures that you can catch up on all your favorite local series, as well as create lists of your favorite programs in order to receive notifications and updates about them. You can also pay for a 3 month subscription, which allows you to preview MediaCorp dramas before they air on TV, as well as access exclusive family-friendly content using the KidsZone feature.
Nowadays there's an app for everything – from watching films, recording TV series for later view to booking concert tickets and listening to the radio. And they all can be done wherever you are, with a simple tap on your mobile device. If you're looking to have fun and share some memorable experiences with your friends, then browse through the latest entertainment apps available and get ready for some karaoke!
Brought to you by the RobustTechHouse team (iOS and Android Development).  If you like our articles, please also check out our Facebook page.