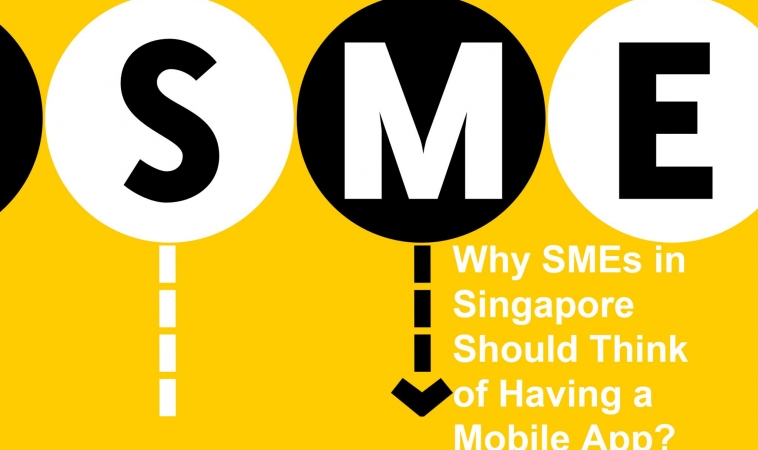 Why SMEs in Singapore Should Think of Having a Mobile App
One of the biggest advantages of having a mobile app is the efficient way it lets businesses manage their customer base and engage customers. Having a mobile app is one of the most efficient strategies a business can have. To understand better how a mobile app will help your business, take a look at the following statistics.
Singapore is world's top smartphone market per capita, according to a Google study.
In 2015, at 85%, Singapore reported the highest smartphone penetration in the world.
About 60% of Singaporeans use smartphones. They are more popular than desktops/laptops.
Singaporeans use an average of 3.3 devices, each. This is one of the highest rates in the world.
Most of the Internet users, across all age ranges, go online on a daily basis.
Last year, about 89% of the people who took part in a survey reported that they made their last leisure flight purchase online.
App helps to target local customers
A mobile app will help you to provide customized offers to your local customers that suit their taste, interest, and need. For example, if you have a restaurant, you may offer discounts on weekends, special offers for your regular customer base, and so on, and let them know about it via the app. The customers will also be able to interact with you, and give feedback with the help of the app. Based on the feedback, you will be able to improve your business.
App helps to create a direct marketing channel
An app will help potential customers to get all the information about your products/services at their fingertips. Information like a description about your products/services, prices, features, highlights, and so on. The app will help them to get updates instantly. You will be able to send out messages to notify the customers about exclusive sales and promotions. All of this will help you to increase sales.
App helps to provide value to your customers
Your customers will be able to collect the reward points you offer via the app, and redeem them as and when they seem fit. It will save them the hassle of carrying multiple reward cards. The more offers you provide via your app, the more value the customers will see in your app, and they will come back to your app again and again. This means more sales for your business.
Taking advantage of Singapore's mobile-friendly tag will not only help you to increase business but also to stay ahead of your competition. Mobile app development in Singapore is big. There are many professional mobile development companies in Singapore than can help you to develop an innovative and efficient mobile app for your business.
Brought to you by the RobustTechHouse team (Singapore based app development company).  If you like our articles, please also check out our Facebook page.