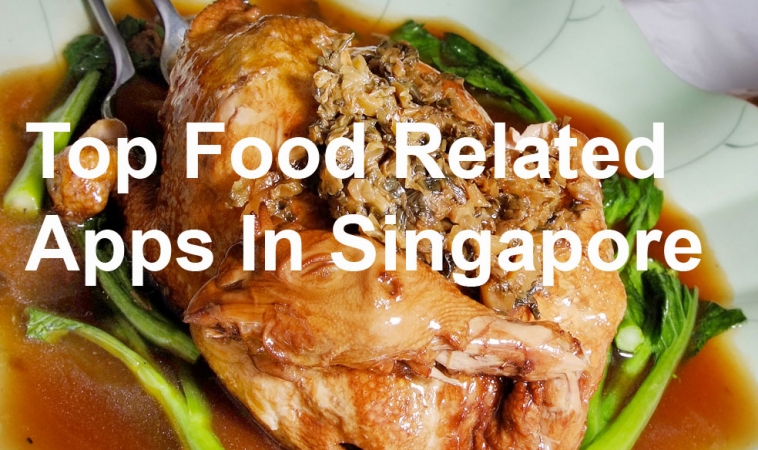 Top 5 Food Related Apps in Singapore
            You can't call yourself a true Singaporean if you haven't dined out at the hawker center, food courts or hole-in-the-wall cafes that are at every corner. Bringing together Chinese, Indian, Western and Middle Eastern dishes, this multi-racial city takes food culture to a whole new level, turning it into a veritable tourist attraction. Dining out in Singapore is so much more than a social activity, but the melting pot of different cuisines can be quite intimidating and tricky to choose from. This is why there's been a growing trend concerning food applications (on top of the taxi apps, chat apps or bus apps that everyone is talking about), which can help you with anything from making reservations to ordering food delivery. Here is a short list of food related apps that every astute Singaporean foodie should have for an exquisite dining experience.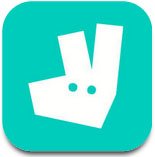 Deliveroo
One of the most high-rated food delivery services in Singapore, Deliveroo is well known for its consistent respect and dedication to its customers. Offering quick delivery and high-quality food from a selection of prestige restaurants, the app ensures food delivery in only a little over 30 minutes. Working with distinguished dining businesses like Nando's, Cedele, Butchers Singapore and Chop Suey Café, this mobile app allows you to get rich, savory food from your favorite local restaurants, charging only a small fixed fee of $3 per delivery. What's more, Deliveroo also distribute to office buildings. So you can have your breakfast brought directly to you at work or, if you're feeling generous, order lunch for your entire team! All you have to do is type in your postal code into the landing page or screen, select your preferred restaurant and the food you wish to enjoy. You can choose the option "Deliver ASAP", or have it brought to you up to a day in advance.

FoodPanda
Food Panda is the most popular online food ordering site, offering a wide variety of local restaurants and, consequently, a myriad of different fresh, exotic cuisines to choose from. There's no more need to flip through lengthy phonebooks looking for locations and phone numbers to new dining places – it's all on this food ordering portal. Providing you with different categories – from BBQ catering, Halal and Middle Eastern to Healthy and even Vegetarian options – the app allows you to order in advance. So you can place your order whenever you have time during the day and settle for future events like a weekend house party or a baby shower for your best friend. Whatever your plans, FoodPanda is a fast and easy-to-use software, which is a must for any busy Singaporean who's on the go.

Eatigo
If you don't feel like eating at home and you'd like to explore the cultural cuisine in the city, look no further than Eatigo. This app offers one of the most comprehensive dining guides out there, allowing you to browse through hundreds of restaurants and to pick out your favorite locations. Recognized as one of the region's best startups, Eatigo offers its users real-time discount of up to 50% every day – for free! Featuring categories like Trending, Steak Lover and All you can eat, there's no doubt that this handy app showcases the very best dining options available in all of Singapore.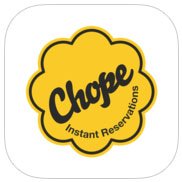 Chope
This basic, user-friendly food app provides an A to Z list of exclusive local dining options, as well as several guides on multi-cultural dishes, deserts and gourmet everyday spots. All you have to do to find your desired restaurant is skim through the lists and book at your preferred place using the mobile app. You can make online reservations 24/7, 7 days a week and receive instant email confirmation of your booking. The app also enlists restaurant reviews, recommended dishes, as well as updates, special menus, dining perks and promotions. You can also try out your luck with The Chope-Dollars Program. All you have to do is book using the mobile app and collect 100 Chope-dollars for every reservation you make. You can later convert these to dining vouchers.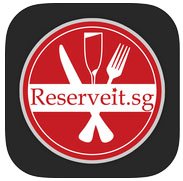 Reserveit
Reserveit was created to offer diners more control over their reservations, as well as provide restaurants with an effective tool to better manage their customer service and availability. The mobile app is designed to help busy diners all over Singapore find reliable locations and make instant reservations anywhere in the city. The software also features catalogues of local restaurants, grouped according to cuisine, price, mood, specials and location. With years of experience under its belt, Reserveit is bound to provide you with quick and convenient booking, wherever you are.
Given Singapore's rich food culture and assorted cuisine, it's only natural to have as much diversity when it comes to food related apps. So if you're on your way home and want to grab a quick bite, you want to take your family to an elegant, new restaurant downtown or you're dining out with co-workers, make sure you have one of these apps downloaded on your phone and use it to enjoy a unique, delightful night out.
Brought to you by the RobustTechHouse team (Singapore based app development company).  If you like our articles, please also check out our Facebook page.