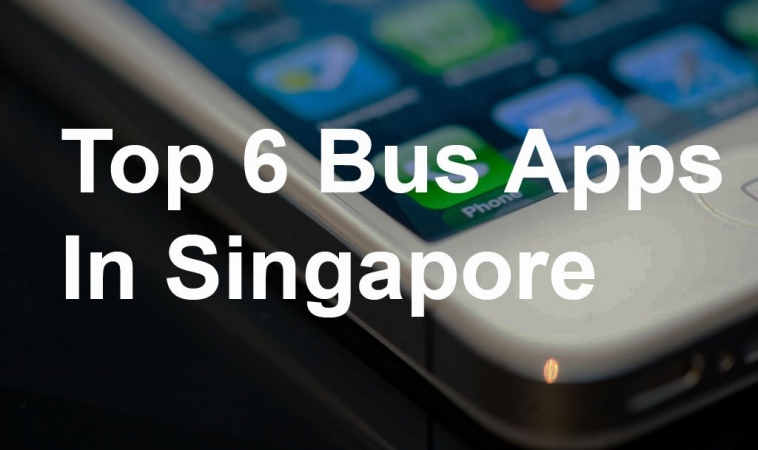 Review of Top 6 Bus Apps in Singapore
Review of Top 6 Bus Apps in Singapore – If you're from Singapore, then you know firsthand that transport is an essential, but oftentimes deeply frustrating aspect of day-to-day life. You've probably had countless enraging experiences where you're waiting to catch a bus to a very important meeting, only to find out that the vehicle is crammed with people or that the driver is 10 minutes late. If you're dependent on public transportation to run your errands or go to work, then a mobile app that helps you handle and foresee such irritating events is a must. Keep on reading to find out about the best, most reliable bus apps in Singapore.
SG Buses
This is a simple, user-friendly application devised for Android users and meant to offer quick and concise information regarding the routes and timetables of buses operating in Singapore. Employing bus arrival time data from the Land Transport Authority of Singapore, this basic app allows you to check the estimated time of arrival of public transportation vehicles. This means that you no longer have to run after your bus because you left home 2 minutes late. You can now find out beforehand the exact time when your bus arrives at the station. Moreover, you can also request information on capacity and know how many seats are currently unoccupied. Singaporeans who have experienced rides on overcrowded, chock-full buses fully understand the importance of capacity indicators. Using SG Buses, you can use the following color indicator to know how much space is available – white means that there are free seats on the bus, while yellow indicates limited seating space and red stands for limited standing space. If you still miss your first bus, don't worry! The app also has a built-in option to show you the time of arrival for the next 2 buses.
My Transport
My Transport is an all-inclusive app designed to offer real-time information in order to facilitate land transportation all around Singapore – from regular commuting modes to cycling. Featuring live traffic images and notifications on interstate traffic news during rush hour, the application allows you to search and locate bus stops within reach, as well as find out route details and bus arrival information. Gold winner of Singapore Mobile Excellence Awards, this top-notch app also comes with a Journey Planner feature to help you in reaching your selected destination, as well as a Snap & Send option, which you can use to report road defects.
SBS Transit IRIS
The official mobile app for the renowned transport company in Singapore, IRIS stands for "Intelligent Route Information System" and was created to aid commuters in planning their transportation and finding the best routes for their destination. The application provides useful information regarding bus services, routes and potential delays in operating hours, as well as accurate arrival timings based on real-time estimates. In addition, you can find transport at the nearest bus stations and save frequently used bus services, as well as bus stop IDs and service numbers.
SG Buses Delight
This fast, straightforward bus app is an improved version of the original SG Buses, meant to provide you with accurate and reliable transport information. The software also comes with a simple home screen widget and a user-friendly design, as well as added user location on map. Enhanced with a faster GPS locator, SG Buses Delight offers accurate, real-time bus schedules and color codes for space availability. What's great about this app is that it has a clean, easy-to-use interface, while still encompassing all of the necessary tools to ensure a quick, enjoyable ride in the city.
Google Maps Transit
When in doubt, look for the most reliable app in terms of public transportation and location – Google Maps. Operating with fixed routes and schedules, this app is free and can offer you basic directions and pre-set times of arrival. If you find that delays and jam-packed buses always get on your nerves, then we recommend that you choose a more advanced and accurate mobile application to plan your travels.
Singapore Maps
Even if you're not necessarily in a completely unfamiliar place, you might find it difficult to find your bearings in a crowded, big city. If you find yourself getting lost in the maze of tangled streets and stations, then make sure you have Singapore Maps downloaded on your smartphone. This simple mobile app can help you learn which routes to take to get to your stop, whether you're travelling by bus, car, MRT or taxi. The app also features accurate bus arrival timings, as well as offline maps for you to check in case you run out of Internet connection when you're on the road.
Finding your way through the Lion City is no easy task, and learning which routes are better to take is the first step to making both your regular and work-related trips completely hassle-free. Whether you're familiar with the city and you'd like to be able to plan your commuting ahead of time or you're new and want to explore, there are several quick, high-tech applications to help you get to your destination.
Brought to you by the RobustTechHouse team (Singapore based app development company).  If you like our articles, please also check out our Facebook page.