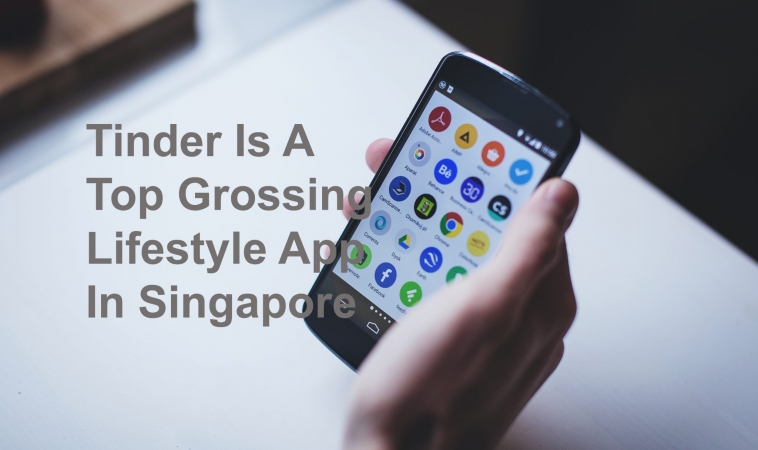 Tinder Is A Top Grossing Lifestyle App In Singapore

According to the App Annie List, a top grossing lifestyle app in Singapore is Tinder. It is free with In-App purchases. Tinder is compatible with iPad and Apple Watch as well.
Tinder is basically a dating app. Its developers claim it as the world's most popular dating app. According to them, more than nine billion matches have already been made via the app, worldwide. Forbes has tagged it as the world's hottest app. According to ELLE, it is the perfect app for women.
History of the app
Tinder was launched in the year 2012. The app was founded by Chris Gylczynski, Dinesh Moorjani, Whitney Wolfe, Joe Munoz, Justin Mateen, Jonathan Badeen, and Sean Rad. The app holds the distinction as being one of the first swiping apps. It allows users to choose between the photos of other users with a swiping motion, swiping left to move on to the next photo and swiping right for potential matches. Within 2 years of its release, the app started registering one billion swipes per day. Chill, the messaging company, was acquired by Tinder in 2015.
Features of the App
Tinder is a location-based dating and social discovery service app. It is able to build a user profile by using Facebook. The app gathers basic information about a user, and his/her social graph is analyzed. Based on Geolocation, common interests, and the number of mutual friends, the app matches and lists compatible partners. Based on the results, Tinder will allow a user to anonymously like another by swiping right. If the user is not interested, he/she can just swipe left. If both the users like each other, Tinder will allow them to chat with each other, within the app itself.
One of the best features of the app is its anonymity. No user will be able to know whether you swiped left or right on them. Tinder will notify a user, and that too anonymously, only if the other user is also interested. In terms of security, every user on Tinder is authenticated via Facebook. Also, note that Tinder never posts anything on the Facebook.
Tinder also features a paid service, Tinder Plus. Tinder plus has premium features like Passport (lets you connect with people all over the world), Rewind (lets you go back after a 'left' swipe), and Additional Super Likes.
Brought to you by the RobustTechHouse team (Singapore based app development company).  If you like our articles, please also check out our Facebook page.