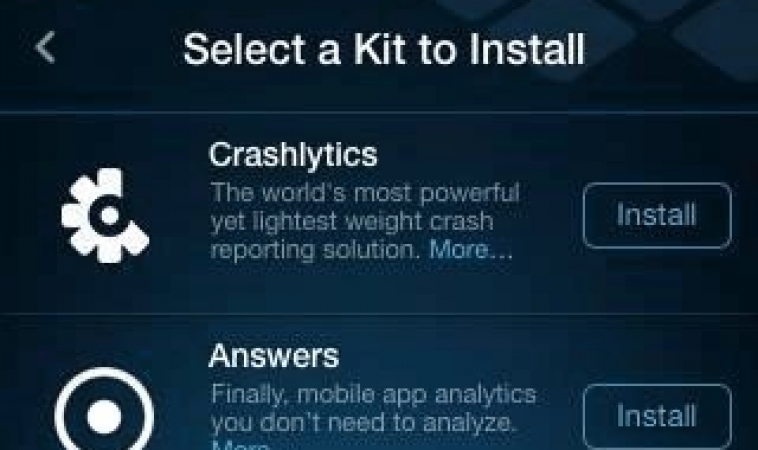 Dawn of AI: Are Chat Bots Ready for Prime Time?
History of Chat Bots
Extreme developments in the field of artificial intelligence have become an integral part of the technology industry. AI has helped the world reach a point where continuous improvements have resulted in making life easier for humans, particularly in the age of mobile apps.
"A chatbot is an artificially intelligent software program that uses natural language processing to simulate intelligent conversation with end users via auditory or textual methods".Chat Bots date as far back as 1960's and this was the time when the computer world idealized such machines which could be used to impersonate humans in real-time, sufficiently well that the reviewer was unable to distinguish, whether the conversation was between real humans themselves or between the program and a real human. Joseph Weizenbaum's, a professor at MIT developed a program named ELIZA, published in 1966.  ELIZA operated in a unique way, as it focused on the recognition of cue words or phrases in the input. In response, the output of matching pre-prepared or pre-programmed responses was presented. These were responses that could move the conversation forward in a meaningful way.
Commercial Uses of Chat Bots
During the last decade, the world has witnessed automation at its best. This eventually has taken the fun oriented nature of Chat Bots to a whole new level. Commercial entities have incorporated these Chat Bots to the best of their use.
The banking industry can be regarded as the best one to have benefited from these Bots commercially in order to reduce the vacuuming time required to deal with clients, and to ensure that the loop is closed. Mega banking entities such as Royal Bank of Scotland, Lloyds Banking Group, lead car manufacture; Renault and many large hotel chains are using automated/virtual online assistants instead of transferring the calls to call centers with human representatives in order to provide a first point of contact.
The new online virtual assistant by RBS, named "Luvo" has been introduced to increase the pace of customer operations and "the company insists that Luvo's can trawl a vast database of information "in a split second" and respond with the right answer. If it can't, it'll forward the request to a real person who is more qualified to help."
WeChat bots are used in China having 650 million monthly users to book plane tickets, to find jobs and for shopping purposes. Similarly, in the United States of America, WeChat host bots are used to connect users with customer service agents for ordering food.
Another example is Microsoft's so called "racist chatbot" initially designed to communicate with millions while having a casual, playful conversation. However, the chatbot turned about to be a learning experiment and Microsoft later on had to remove some of the most offensive tweets that the bot had posted on Twitter.
Companies Providing Chat Bots As A Service
Since the time, specialized tech companies have started working on intelligent virtual characters, the chatbot services have refined well over the years and outstanding developments have been witnessed. As a result, many expert companies are offering astonishing chatbot facilities in accordance with client specifications. This eventually results in time being saved and increased operational productivity along with reduced operational costs.
Padorabots, a web service for building and deploying chatbots is considered as one of the best. Using "AlaaS" (Artificial Intelligence as a Service), the company integrates conversational; avatar or speech interfaces into the service based applications.
Next IT is one of the largest providers of customized chatbots and Intelligent Virtual Assistants. By using Alme platform, Next IT guarantees accuracy and consistency with end to end delivery in any language on the planet, whether it is an application, a messaging bot or even an IVR.
Personality Forge AI helps to integrate chatbots into projects, websites and applications by using simple API Chabots to connect, and by embedding animated chatbots on the designated sites. For someone who has no programming abilities, they can use Personality Forge AI because the company integrates memories, emotions, sentence structure, unmatched pattern-matching capabilities and a scripting language known as AIscript.
What The Future Holds For Chat Bots
The world is already in the phase of being re-written. New advancements in numerous fields are witnessed every day. Automated services and Chatbots are already being considered a big part of the future. They have not only revolutionized the field of software services, but at the same time, they've played a vital role in reducing the work vacuum and minimizing the communication lead time. The world is already experiencing a paperless transition, where everything is available on the cloud with immediate access.
With each passing day, bots are becoming increasingly intelligent to clear up capital resources and to greatly minimize the amount of time it takes to perform any task imaginable. They've become highly efficient with the passage of time.
The pace at which the world is progressing, sooner or later chatbots are expected to have unmatched intelligence, selfless availability, and loyalty will become man's best friend. After all, who doesn't need assistance with precision? As said by Microsoft's CEO Satya Nadella: "This is the rich world of conversations that we envision, people to people, people to personal digital assistants, people to bots, and even personal digital assistants calling on bots on your behalf. That's the world that you're going to get to see in the years to come".
Brought to you by the RobustTechHouse Chatbots team (A top app development company in Singapore).  If you like our articles, please also check out our Facebook page.