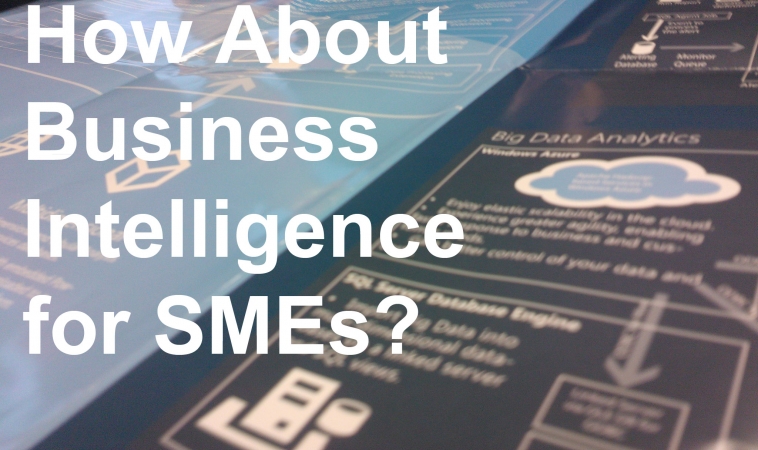 How About Business Intelligence for SMEs?
Are big data analytic tools useful for Small and Medium Enterprises or are they a fancy toy for the big corporate world? Are there alternatives? Are these tools still beyond reach? Where/who can they tap on without spending a momentous amount of time and money for these insights?
"Business intelligence, or BI, is an umbrella term that refers to a variety of software applications used to analyze an organization's raw data. BI as a discipline is made up of several related activities, including data mining, online analytical processing, querying and reporting".
The purpose of Business Intelligence tools is to give information that can enable a certain action to improve business outcomes. The value addition these solutions provide is of great significance, as they can offer key insights resulting in improved operational performance, reduced risk, and more opportunities for improvement.
Business Intelligence data can take into account historical information, along with the new data gathered from the source systems as it is generated. This enables BI analysis to support the tactical and strategic decision-making processes. Business Intelligence tools were once mainly used by professional data analysts and other IT professionals. These professionals ran analyses and regressions to produce reports with detailed results for business users. Business executives and workers use Business Intelligence software themselves, thanks to the development of self-service BI and tools for data discovery.
Some of the famous and most efficient business intelligence tools which are widely used in corporate settings are:
SAP Business Intelligence: SAP NetWeaver BI steps in for businesses requiring a complete, thorough picture of every company process. This detailed tool is designed to cater to a diverse set of tasks, satisfying and meeting the requirements of all departments and individuals in your organization –senior management, IT professionals, and end users included. SAP's robust infrastructure accommodates a wide-ranging functionality in one integrated platform.
Oracle: One of the most renowned names in business, and its Hyperion Planning system is an agile and flexible business intelligence tool. Using desktop, mobile and MS Office Interfaces, Hyperion supports and enables enterprise-wide planning, budgeting and forecasting and critical processes a company desires to develop in order to have accurate financial forecasts and generate cost-effective enterprise alignment.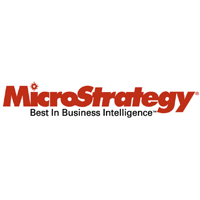 MicroStrategy: The primary goal of MicroStrategy Business Intelligence system is to leverage data to facilitate firms and organizations find timely and informed answers to any question. The powerful dashboard of MicroStrategy helps data analytics to transform your company's information into easily understandable reports which are further designed to improve productivity, incorporate cost-efficiency, generate revenue, monitor the business trends, forecast new opportunities, and strengthen client relationships.
The concept of big data has been floating around for years. Most organizations now understand and realize the importance of capturing all the data which streams into their businesses, can be applied through analytics to derive significant value from it. However, in the 1950s, decades before anyone expressed the term "big data," businesses used basic analytics (primarily numbers in a spreadsheet that were manually examined) to discover insights and trends.
"The new benefits that big data analytics brings to the table, however, are speed and efficiency. Whereas a few years ago a business would have gathered information, run analytics and unearthed information that could be used for future decisions, today that business can identify insights for immediate decisions. The ability to work faster – and stay agile – gives organizations a competitive edge they didn't have before".
IBM and SAS are the biggest Big Data Analytic tool providing industry leading companies. However SAS has a competitive edge over IBM as it already deals in Cloud Analytics and Computing. SAS provides:
Industry's leading business analytics
Shareable and scalable business architecture
Industry best practices
IBM, on the other hand, is soon coming to Cloud as they have publically announced.
Presently the trend shows that big data analytic tools seem to be a corporate toy for big firms. After all these big firms have to analyze the behavioral trends, spending patterns, demographics and other Time-series data and variables depending upon their business needs.
These tools are used by some medium and small enterprises but the overhead costs of incorporating these tools do not really let them sustain.
Talking about the Business Intelligence vendors, they seem to have over served the market. Looking at the products out in the market, it looks like an old spreadsheet; where their numerous features are almost never used. The open source products out in the market, whether it's the databases or the integration tools or the BI tools, don't provide as much as the big, mature, proprietary solutions, but they do cover the "good enough". Business Intelligence tools incorporate 80 percent of the market needs.
Open source Business Intelligence solutions while requiring patch work of disparate systems, account for a tiny portion of the overall market. An example of a possible architecture includes Hadoop for managing multiple data structures and sources;  Mesosphere to manage the cloud stack; and analytic tools like Tableau to visualize the results. However SMEs can still procure 'ready-to-go' solutions from established vendors such as SAP through their cloud service at affordable monthly subscription.
Currently, organizations are moving towards Operational Business Intelligence which at the moment is under served and uncontested by vendors. Traditionally, Business Intelligence vendors were targeting only the top of the pyramid but now there is a paradigm shift moving toward taking Business Intelligence to the bottom of the pyramid with a focus of self-service business intelligence.
Brought to you by the RobustTechHouse team (Singapore based app development company).  If you like our articles, please also check out our Facebook page.