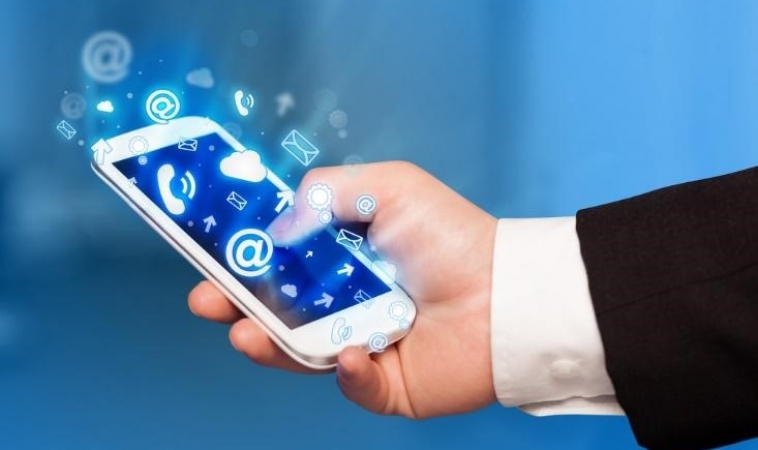 You have a successful business, or maybe you are just starting a new business and you heard about how mobile apps can help take your business to the next level. There are 4.77 billion smartphone users around the world and the number keeps increasing. This shows that a mobile app has the potential to connect you to a large customer base and help you stay relevant to your customers.  After investing in creating a mobile app for your business, it doesn't become the hit that you expected, and you can't seem to find the reason why. Read on to gain intriguing insights as to why your business app did not succeed.
1.   You had Insufficiencies in your Research Stage
How much effort did you put into researching before deciding to create a mobile app for your business? Having a mobile app might seem like a great idea in theory, but without the proper research it might be difficult to obtain a smooth transition to practice. Instead of deciding that you need a mobile app, you should ask if a mobile app can truly optimise your business. In designing your mobile app, did you ask the right questions?
What gap in your website and service delivery does your mobile app aim to bridge?
What similar apps exist from your competitors and how do you aim to outshine them?
What data do you have, proving that your business and target audience need this mobile app?
What do you want a mobile app to do for your business and your customers? Collect consumer data? Reach out to established and prospective customers? Engage them?
Did you survey customers and prospective clients to find out what they need?
You may have a large customer base and it's easy to think that your idea for your mobile app is going to be a hit. However, if you fail to critically review your mobile app ideas, and properly define your mobile app goals in the research stage, then you set yourself up for an unsuccessful business mobile app.
2. You Produced a Generic App
Looking at similar successful apps in the market is a good idea, but only as a means of jumpstarting your own mobile app idea. The mobile app market keeps growing, this report estimates that 300 new android and iOS apps were released every hour in 2016. It's easy for your business app to get lost in this sea of mobile apps. Especially if nothing about it is unique enough to have your target audience downloading and using. You need to combine a strong value proposition with a captivating style to create the perfect mix of usefulness and exclusivity that is bound to keep old customers loyal and new ones attracted.
How similar is your app to already existing apps?
What is outstanding about your mobile app? What is its selling point?
3. Your App Domain Name was Off
If you didn't have expert help choosing domain names for your app, you could have easily chosen the wrong domain name. Most people think that an app domain name doesn't matter, but a great app domain name should link directly to your business. It should also be easily identifiable and sharable. A great mobile app should align itself with your business brand and be a good extension of your online presence.
Does a search for your business domain in the app store link to your mobile app or to other apps?
4. You had Shortfalls in the Mobile App Development Stage
As a start-up, especially one with small capital, it's easy to have fallen into the temptation of cutting corners in your mobile app development. Also, if you already have an established customer base, you could have thought that you don't need premium developers or a premium mobile app to get your loyal customers to download your business app. These notions are obviously wrong and they reflect on the tepid response you got from your mobile app. You need to check that you got the following right.
How much compromise did you make in building your mobile app? Did you invest the right amount in your mobile app development? Did you choose premium developers with a great portfolio?
How much maintenance have you put into your mobile app? Have you checked to see that your mobile app runs smoothly with no annoying bugs?
Did your mobile app developers have enough experience and a history of creating successful mobile apps for companies in the same niche as your own?
Does using your mobile app present your customers with a premium experience?
The quality of your mobile app developers could have also been a contributing factor to your unsuccessful mobile app. Accomplished mobile app developers can make suggestions that can make your mobile app a hit based on experience.
5. You Took the Wrong Approach to Advertising your Business Mobile App
It's easy to assume that advertising your business automatically advertises your business mobile app. This might be true in some cases. However, if you are an already established business, targeting your loyal customers is a great strategy as they are more likely to take the effort to download your app and see what it's all about. Start-ups need to remember that they would need to include a mobile app advert campaign to create awareness and increase the likelihood of a successful mobile app.
Did you create and run an advertising campaign for your mobile app?
How successful was your mobile app launch? Did you create a buzz? Rouse curiosity and raise expectations prior to launch of your business mobile app?
6. You Forgot to Target your Audience
Perhaps the most important aspect of having a successful app is dependent on your target audience. For your app to be successful, you need to build an app that will appeal to them in the most insightful way.
Did you put your target demographics into consideration when designing and building your app?
What is your (target) customer base and what are their demographics? Are your customers mainly Millennials? Would your app appeal to this age group?
Does your business app contain something for everyone, particularly if your business cuts across different age demographics?
7. You didn't Test your App Before it Launched
Testing your app properly before launch helps to ensure that your end-users have an experience that is as smooth as possible. Make your customer a crucial part of your app development team in the testing phase. Almost half (44%) of mobile app defects is found by the consumer. Properly testing your app before launch reduces the likelihood that a consumer will have a terrible experience with your mobile app. Your app crashing could result in negative reviews which will in turn result in several discouraged potential downloads of your mobile app.
If your app doesn't easily give customers what they want, then they are likely to lose interest in the app. You might want customers to spend hours on your app, because more hours are often synonymous with increased engagement and more business. However, those hours spent should not be wasted on trying to figure out how to navigate your app. One of the goals when creating an app should be to simplify your processes, so if your mobile app makes it harder to engage, then customers are going to be discouraged from using it.
A critical assessment would help you discover the gaps between your business and a successful mobile business app This will give you a head start on bridging the gaps.
Brought to you by RobustTechHouse