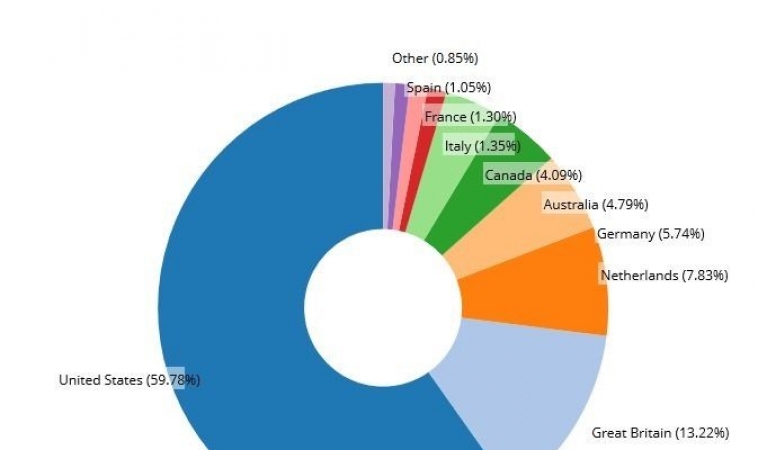 Customer Acquisition & Retention with Help Desk Support SaaS
Cloud computing came into existence operationally in 2000 even before the dawn of mobile apps. It matured and gained traction five years ago which enabled a new wave of technology consumption trend to emerge. One of them would be to view software as a service (SaaS) instead of as a product. The advantage is obvious here. You can save on significant upfront software investment cost. In addition, you would can deploy and scale your help desk solution much faster. There is also the advantage where businesses don't have to buy and maintain their own hardware for help desk. All they need is a reliable connection to the Internet.
All you need to do is to pay affordable monthly subscription fees to the software vendor and the vendor will be responsible for continuous upgrading of the hardware and software. The vendor would benefit from a steady stream of subscription income instead of lumpy revenue when software is sold as a product (e.g. High revenue during initial product launches and lower revenue later). This trend is applicable not only to personal but also business consumption.
SaaS in Cloud Computing
Given this win-win condition, it is not surprising that SaaS had caught fire. According to market research firm Gartner, worldwide spending on enterprise application software would grow approximately 7.5 percent annually from $150 billion in 2015 to $201 billion in 2019. SaaS would account for 50% of this enterprise software spending.
The emergence of the cloud had allowed various computing solution to be hosted there. We would use a slightly dated chart from Gartner's 2013 studies to keep things in perspective for SaaS in cloud computing.
Source: EnterpriseIrregulars
While SaaS is a sizable market by itself, it is only small piece of the technology pie in the cloud computing application. Today we are going to focus on one particular segment of SaaS and that would be help desk management.
Importance Of Help Desk Support
Source: Statista
As the above Statista chart shows, help desk management had grown steadily from $13.5 billion in 2005 to $19.9 billion in 2015. The only time that it dropped was in 2009 during the Global Financial Crisis. This chart also underscores the importance of help desk Support for enterprises.
An organized and scalable help desk software is vital for any successful organization. It would be the single point of contact for customers who would like to enquire about their products and services. The help desk function would also organize the various channels for customers to approach businesses to solve their various problems.
Help desk defines the customer experience when they come into contact with businesses. A good customer experience would allow businesses to acquire and retain customers which would spread their reputation. After all, free word of mouth recommendation has greater marketing power for businesses than other forms of advertisement. Hence in order to satisfy their customers, enterprises continued to invest in help desk software. Despite the difficult financial conditions, business spending on help desk recovered in 2011 as it is essential to their continued survival.
Background of Solutions Providers – Freshdesk and Zendesk
While the concept of satisfying your customers is simple, it is hard to implement in practice.You would need a comprehensive system to ensure nothing fall through the cracks.
Freshdesk and Zendesk are arch rivals and among the best in this competitive field of help desk support. Zendesk is the incumbent dominant force until Freshdesk came along in 2012 to steal its lunch. Ever since, Zendesk responded by cutting its price and offering better products to prevent losing customers to Freshdesk.
Zendesk was started in San Francisco in 2007 and Freshdesk came about in Chennai (India) in 2010 after its founder won the Microsoft initiative Bizsparks. Bizsparks is a talent show for startups to display their business talents and win rewards to finance their business. While both of them started to target the small and medium businesses, they were so good that they encroached on SalesForce target clients of big businesses.
Source: BuildWith
While Freshdesk started in India, it acquired most of its customers in the United States. In terms of customers, Zendesk announced that it has acquired 60,000 clients on August 2015 while Freshdesk has announced that it has 50,000 clients also on August 2015.
Help Desk Features
Any respectable help desk software must have the following features:
Ticket Management
Knowledge Base
Notice Board / Updates
Community forums
Analytics and Reporting
Ticket management is the backbone of any help desk system. This is the central database where all clients contact with the company is being recorded and processed. They can approach the company through email, social media (e.g. Facebook), voice and online chat. The advantage of ticket management is that you can track the start and resolution of a problem and assign it to the best suited person to manage.
A smart ticket management system will also answer commonly asked question with a pre-defined answer (called macro) and anti collision rules to prevent 2 agents from working on the same case at the same time.
It would also merged repeated questions from the same client who asked from different channels (e.g. Email and Chat). Therefore you can provide a coherent answer and the customer service agents can put in Notes for future reference. All emails to your help desk will automatically be ticketed.
Both Freshdesk and Zendesk do their core ticket management well but Freshdesk has an advantage here as it gamify its help desk to encourage your staff to work for their badges.
Source: Freshdesk
Knowledge base is the depository where you answer frequently asked questions. This is useful when your clients want to find help outside of your normal operating hours. They can find useful answers which can be in the form of text, pictures, webinars and videos. Other users are likely to have encountered these problems before and they can help themselves.
This is especially useful when you aim to scale your businesses and also for your own employees to reference solutions like a dictionary. Considering that employees change job frequently, this is also a good way to manage your enterprise knowledge.
Notice boards is self explanatory so I wouldn't go in depth. Community forums are a place for your customers to discuss their issues. You can then moderate it and also proactively solve their problems. It is better for businesses to create an internal forum for their clients than for their clients to cross over to external forums to vent their anger. On the good side, they can also expressed their appreciation of your service.
Analytics and reporting allow you to see how well your employees are performing compared to industry standards. They also allow you to see where your product weakness where you receive more client's complain. The age of tracking your analytics through Microsoft Excel had long been gone.
Source: Zendesk
Pricing
Before either platforms charge their clients, they offer 30 days free trial period. After the 30 days trial period, only Freshdesk has a free version in its tiered product offering. Both competitors offer cheaper pricing if you were to sign on for 1 year.
Freshdesk
Zendesk
Sprout – $0 per agent/month (first 3 agents free)
4th Agent – $15/agent/month
Essential – $5 per agent/month (annual billing; $9 for monthly billing)
Blossom – $16 per agent/month (annual billing; $19 for monthly billing)
Team – $19 per agent/month (annual billing; $25 for monthly billing)
Garden – $25 per agent/month  (annual billing; $29 for monthly billing)
Professional – $49 per agent/month (annual billing; $59 for monthly billing)
Estate – $40 per agent/month (annual billing; $49 for monthly billing)
Forest – $70 per agent/month (annual billing; $79 for monthly billing)
Enterprise – $99 per agent/month (annual billing; $125 for monthly billing)
As you can see from the table above, Freshdesk consistently undercuts Zendesk in terms of pricing as it has a 30% lower base due to its Indian programming hub. For example, Freshdesk's Estate is comparable to Zendesk Professional. What Zendesk charges for a annual payment of $49 per month ($49 X 12 = $588 upfront payment), Freshdesk allows you to pay it monthly.
The no-refund policy dictates this pricing. So if you were to pay for 1 year and use up 3 months, you forfeit the rest of the 9 months. It is less costly if you were to pay for it monthly in terms of forfeit.
Besides the standard features which I mentioned above, there are other items in help desk such as integration with other software such as website analytics, time management for billable hours (e.g. Lawyers) , asset management (inventory tracking) and so on.
Conclusion
Zendesk used to dominate the field until Freshdesk came around to offer comparable services for a lower price. While there are other service providers, these 2 provide a strong suite of help desk functions that will keep your customers happy.
The case for adoption has always been simple. It saves you time and money over the long term where you need less agents to deal with the same workload of customer complaints. If you don't do it, your competitors will and you will lose out both in terms of pricing and customer retention.
This article is contributed by Ong Kai Kiat. He is a professional freelance writer who enjoys the process of discovering and collating new trends and insights for an article. He adds value to society through his articles especially those related to finance and technology. He is reachable at ongkaikiat86@gmail.com.
Brought to you by the RobustTechHouse team (A top iOS and Android developer in Singapore).  If you like our articles, please also check out our Facebook page.