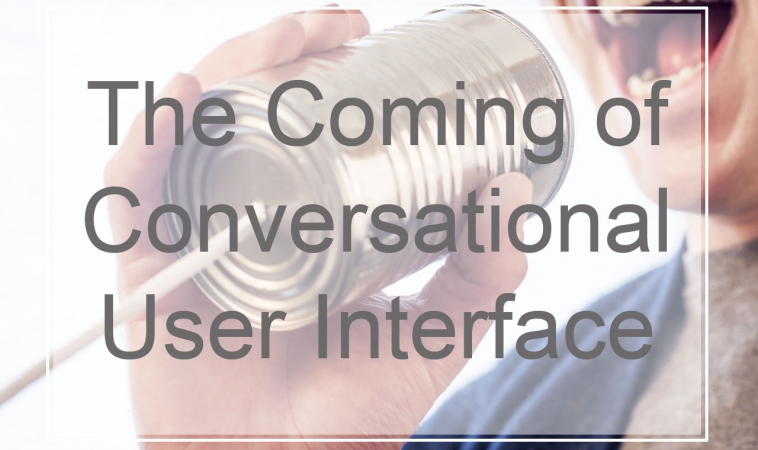 The Coming of Conversational User Interface
Artificial Intelligence has brought about new possibilities to the world that we live in today. Ages ago, it was hard to imagine a computer possessing human like features like the ability to make a conversation. Today, thanks to stunning innovation, all of this is very possible. There are several ramifications of Artificial Intelligence systems, and amongst the most simplified are the 'helpers' that we have on our mobile devices today. Siri, which is peculiar to the Apple device, is a an Artificial Intelligence system that is capable of understanding what an individual is trying to communicate, and it then uses this information to provide reliable feedback that will be useful to the person. A similar system exists for the Windows platform through Cortana. This technology is a form of AI that is already displaying amazing potential, and users are getting ready for the next phase of this.
Another form of Artificial Intelligence that is gaining a lot of popularity in the tech world today is that of the Conversational User Interface. These systems have the ability to simulate human communication strategies, and they can elicit response just like machines would. In this post, we will be taking a look at the Conversational UI, as well as its applications and prospects in the modern world.
What is Conversational User Interface?
Conversational User Interface in its most simplistic form is the phrase used to explain machines that are able to simulate human responses, and provide real time responses to queries. This communication may be through messages or even voice calls. With this technology, an individual is able to have a conversation with an AI system, and will get responses from it just like a human would respond. The right degree of temperament, knowledge and information would be included into the system, making it seem almost near human.
We are in an age where every single form of communication is in the form of a conversation. Since technology has improved so rapidly over the years, users are becoming more used to generating real time responses from the machines that they are communicating with. The art of texting has proved to have more prospects than we could have ever imagined. The year 2016 has seen big jumps in terms of technology, and this is definitely one of them. The ability to engage individuals is one thing that all companies are looking for, and if there is a form of technology that can do this, then it would be adopted in large scales.
What is the need for a Conversational User Interface?
The interactive capacity of basic computers has always seemed like a daunting prospect, but thanks to innovation, this has now become a possibility. The interesting aspect of this form of technology is that users get to communicate with their computers via messaging platforms. A couple years ago, the only form of relationship that existed with a computer was to type documents and send emails to other people, but now there is the possibility to have an actual conversation with the computer itself. Take for example your CPU is running low on storage space, you will then have the ability to type a message to your computer asking "Hello, you seem to be low on storage space, what files do you think should be deleted?" After sending this message, it will be possible for the computer to generate an actual response based on the information that it has gathered.
This technology has come a long way from the Command Line that we are used to. Every techie knows about the communication with a computer through command prompt. That used to be the only way to have a conversation with the computer, and the user would have needed to know all the right codes to type in order to elicit the response that is required. This means that the conversation pattern that existed was finite, and there was limited information that could be derived from the computer. However, with a Conversational Interface, the information that can be generated is infinite. Having a conversation with the computer would be like chatting with an actual person. It also goes a step beyond the graphical user interface technology that was introduced years ago.
These days, with the help of bots, users can trade messages with the computer system, and there are applications that create this conversation between the user and the computer. There is still a lot to be developed upon with regards to this technology, but we have definitely come a long way from the older ways of communicating with our devices.
Brought to you by the RobustTechHouse team.  If you like our articles, please also check out our Facebook page.