Review of Chatous Social Networking App
If you're new to the city and you'd like to make friends or you're not a big fan of small talk and you'd like to discuss things that matter to you, Chatous offers an online platform where you can meet and interact with like-minded people. The anonymous application provides more privacy and reliability than conventional social media networks, allowing its users to censor the information they want to make public about themselves.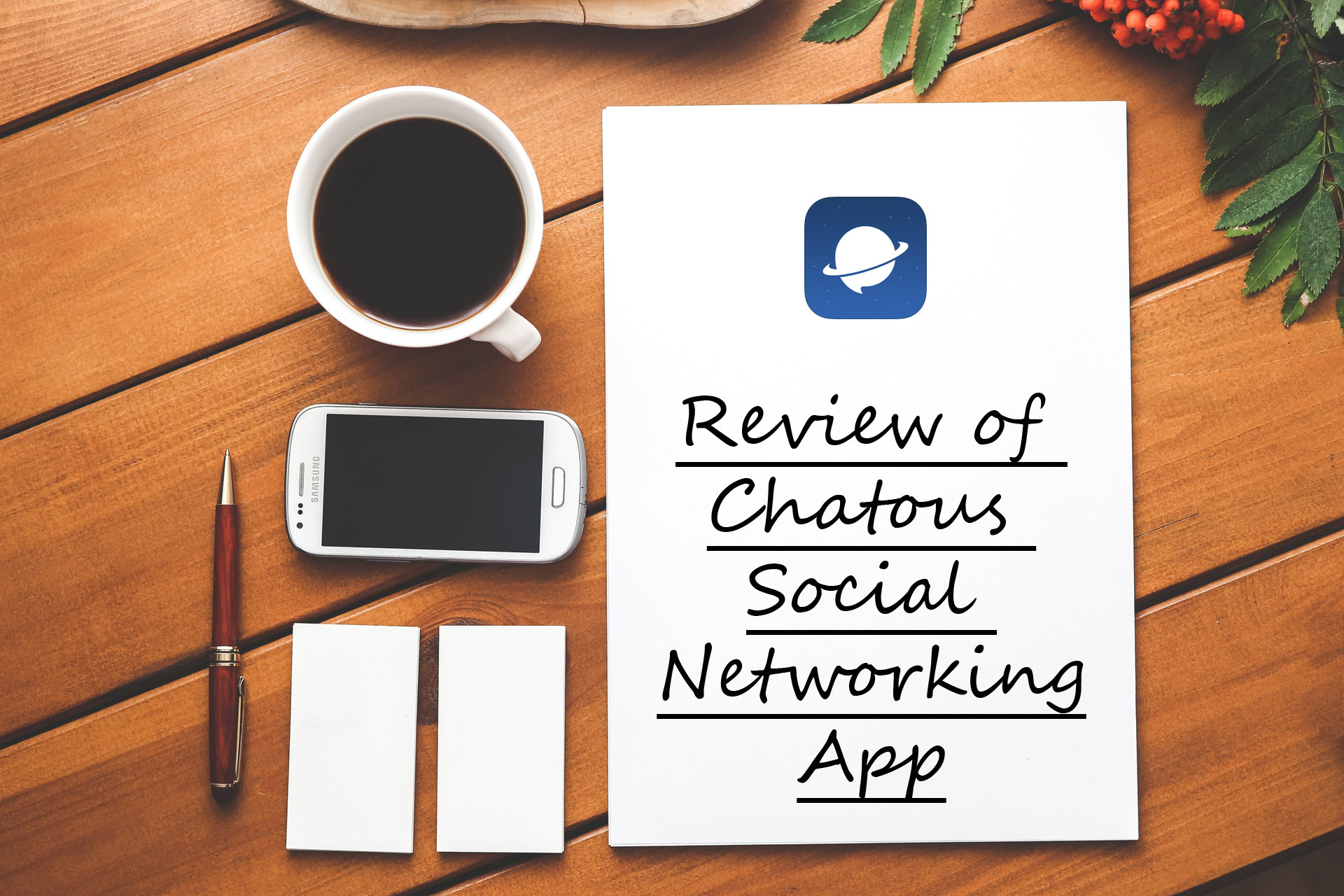 If you value your privacy but you're still looking to connect, this mobile app can bring you closer to people that share your interests. Featuring excellent cross-platform compatibility when delivering and viewing messages, Chatous allows you to chat with random people or new acquaintances who have similar interests as you. The app's matchmaking system is very basic and involves the use of #hashtag in order to detect shared topics of discussion and build common ground. Moreover, once you download the software, you will be able to send and receive audio messages, photos and even high-definition video calls from other users. In addition, Chatous comes with a smart, user-friendly interface that can be easily navigated by both computer whizzes and the less tech-savvy.
As far as confidentiality goes, you have the option to create your own profile, upload a photo and write a short description. However, how much you want to reveal is up to you – there are several precautions in check in order to protect your identity and you can even change your display name at any time so that it cannot be searched. The profile will be synchronized with the main website and you will receive real-time notifications as soon as your page is all set up. You can also share any audio content, pictures and videos with a simple icon tap, as well as distribute your favorite Youtube videos in chats.
Designed to help you interact with people from all over the globe, Chatous is compatible with both iPhone and iPad devices. Additionally, you can access the website from your desktop computer or stick to the mobile app, which is also synced to the web platform for higher chances of interaction and compatibility. However, there is a certain drawback when it comes to connecting with others – the hashtag system has a few shortcomings. If your hashtag goes out of popularity, it makes it difficult to randomly talk to people. On the other hand, if the hashtag has very high popularity, then you get connected to too many people at the same time.
Pros & Cons
Pros
Great cross-platform compatibility
Message and conversation options synced to the web platform
High-definition photos and videos
Clear audio messages and chat link options
User-friendly, basic interface
Anonymity and protected identity
Cons
Internet connection required to use
Receiving notifications from too few or too many people at a time
Whether you just want to have a casual conversation with a random person, you want to give online dating a try or you're interested in debating more serious topics with compatible people, Chatous is an interactive application that allows you to connect with anyone, anywhere, with a simple tap. Without being too invasive when it comes to your privacy, this mobile app is a fun, engaging way of making new friends and sharing your experience with people from all over the world.
Brought to you by the RobustTechHouse team (iOS and Android Development).  If you like our articles, please also check out our Facebook page.