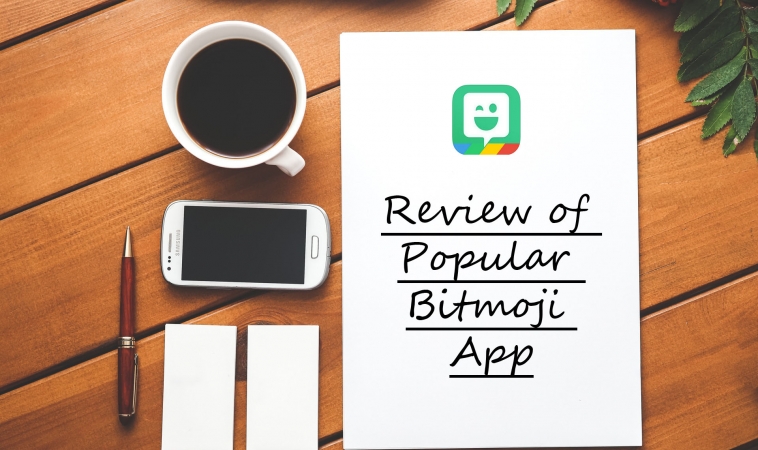 Review of Popular Bitmoji App
If you spend a lot of time on social media or mainly use platforms like Snapchat, Gmail and Messenger to interact with others, then you might be interested in checking out one of the most expressive and playful free avatar apps called Bitmoji. Allowing you to customize your own personal avatar, the mobile app is the companion of the widely-used cartoon platform Bitstrips. So if you want to surprise your friends and create a more dramatic version of yourself that you can use to communicate anywhere on the web, then keep on reading for a quick review on one of the trendiest avatar applications.
Designed by the professional animator Jacob Blackstock in an attempt to democratize the process of creating comics, the app was introduced in Google Play and iTune stores in October 2014. Featuring a wide range of personalization tools that allow you to customize your look down to a T, Bitmoji allows you to generate a dynamic cartoon avatar using a meticulously accurate avatar-building process with intuitive attention to detail. You can further modify your tailor-made online image by changing the hairstyle, face shape, skin tone, nose type and eye color, as well as play around with different outfits.
Once the avatar is finished, the app automatically generates various bitstrips, ranging from romantic to goofy and playful, in which your avatar is the main character. You can then use this image to communicate on Gmail, Slack, Snapchat or Messenger, as well as easily share it on any of your social media and chat platforms. Any chat or social interaction app that supports emoticon format will allow you to use this avatar – you will notice a floating Bitmoji head on the higher end of your chat window. You can use it for email, Facebook messages, WhatsApp chat or classic SMS. The app not only adds emotional nuance to your online messages, but can also accurately and playfully convey your mood. Bitmoji also features expressions for optimism, dread, happiness or other emotional responses. One of the reasons why the app caught onto the public so quickly is the physical precision of the avatars and their body language and facial expressions. Bitmoji has a comprehensive selection of builds, eye colors, hairdos, outfits, bust sizes and facial imprints like wrinkles. Each of these features come together in generating an image that is painstakingly similar to your physical self.
The interface is easy to navigate – after you download the app, you have instant access to it using your iOS keyboard or Android chat apps. There is a slight issue with privacy – as Bitmoji requires full access to your keyboard on iOS in order to function. However, nothing that you type is recorded, stored or transmitted to a third party. Bitmoji can also be enabled on iPad or iPod – after you select Settings > General > Keyboard, tap on the "Add New Keyboard" option and select Bitmoji from under "Third Party Keyboards". You'll have access to live Bitmoji keyboard as soon as you turn on the "Allow Full Access" option.
Pros & Cons
Pros
Playful, expressive avatars and emoticons
Integration with chat apps and social media platforms
Extensive collection of fun, diverse stickers
Direct linking to your Bitstrips account and device's keyboard
Cons
Only 1 avatar is available
Privacy settings for using it in conjunction with iOS keyboard
Whether you're looking to have fun with your friends, send fun stickers and emoticons to your co-workers or you're into comics creation and you'd like to check out what all the fuss is about, Bitmoji is a fresh, entertaining platform for people looking to connect and interact in a new, playful, but emotionally authentic manner. Offering a sympathetic display of human responses, the app's strong appeal is that it allows you to unwind and explore a virtual reality that's less serious, but just as expressive and dynamic as real life.
Brought to you by the RobustTechHouse team.  If you like our articles, please also check out our Facebook page.
---
Also published on Medium.