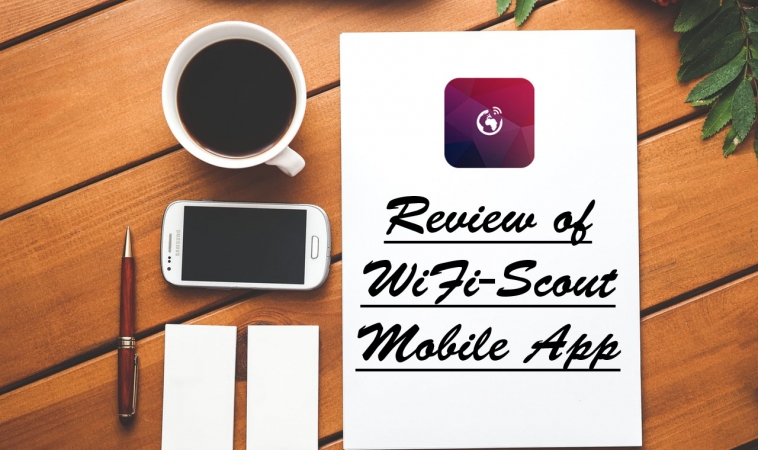 Review of WiFi-Scout Mobile App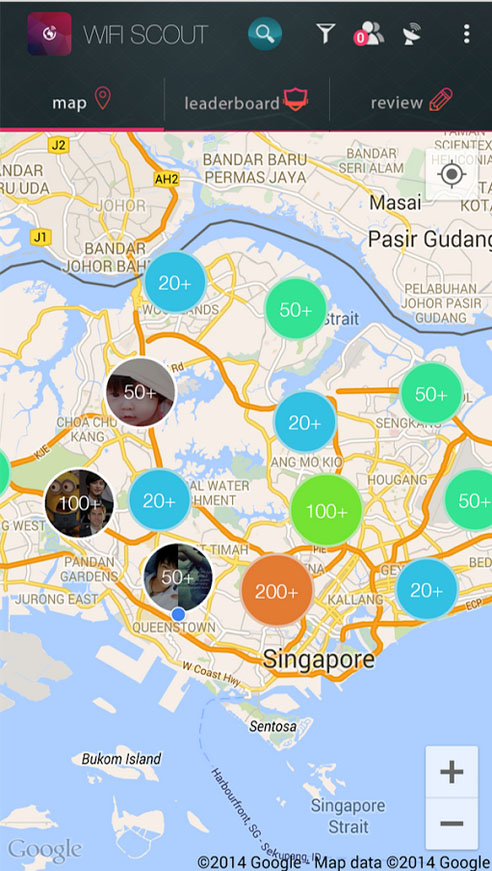 Are you new to the city and looking for WiFi? Do you want to have easy access to a comprehensive database of hotspots? Are you looking to find wireless connections anywhere on the sunny island Singapore? If you answered yes to any of these questions, you need a WiFi finder app. Whether you're searching for Internet locations on your smartphone – online or offline – take a look at WiFi-Scout, one of the latest, most clear-cut mobile applications for map-browsing hotspots.
WiFi-Scout is a free, easy-to-use app that allows you to find WiFi hotspots next to your location or anywhere in Singapore. Developed by A*STAR, the app utilizes interactive graphical maps to let you know where you can find free Internet sharing and also provides you with quick and precise search results. The software also features a security mode, which allows you to see which connections are password protected, open or require a login. In addition, you can check reviews from other users, as well as compare quality scores and share your experience with different hotspots. By rating other WiFi connections as slow, average or fast and by sharing your feedback on Facebook you can receive points and interact with the community.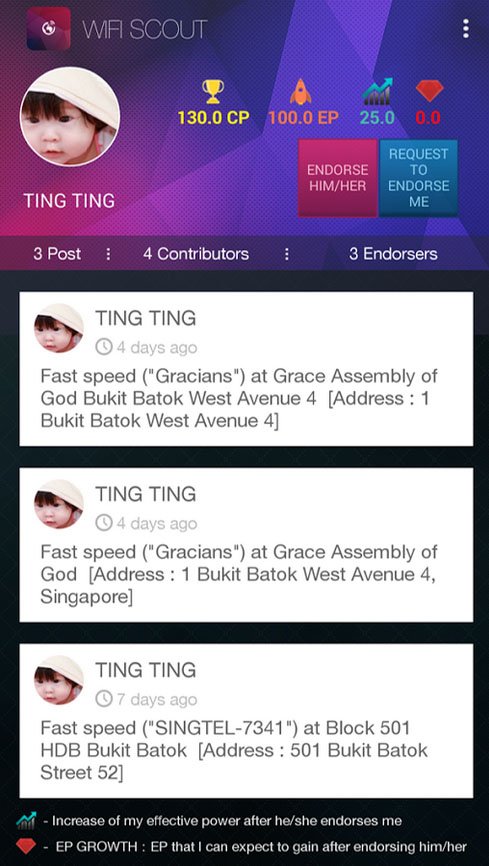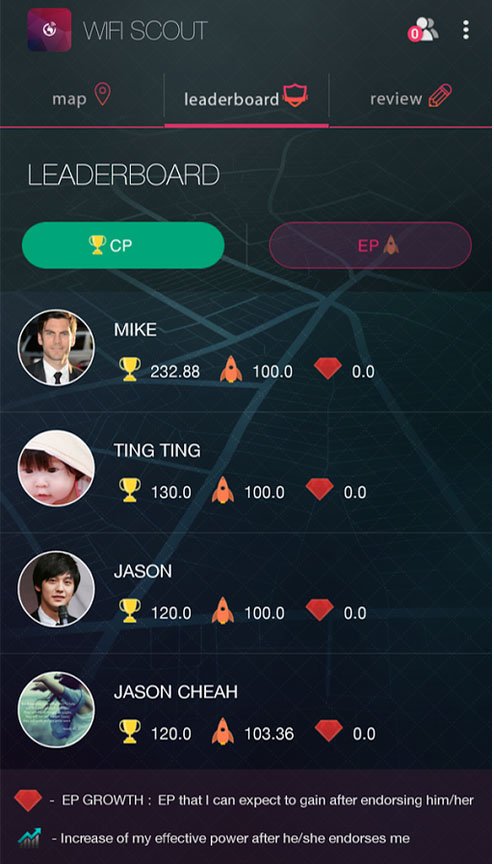 The app is ad-free and also features 4 different fields where you can submit information about the hotspot, customizable search according to your current location and a leaderboard with the highest-ranked users. If you're on the go or travelling, you can even use WiFi-Scout offline! Simply access the menu and select the database option to download the information. You can find out which hotels are WiFi-friendly and what businesses offer free Internet sharing. The mobile application also has a very clean design that's easy to navigate and displays signal strength, active or inactive status and Service Set Identifier (SSID). Moreover, you can have additional specifics made visible such as encryption, band, uptime and wireless standard. You can also choose between 2 frequency bands (5GHz and 2.4GHz) when you open the application, both of which provide a network list and a utilization graph for the channel. Whether you're a newbie or an experienced user, WiFi-Scout allows you to create a personalized avatar that will appear on the city map.
Pros & Cons
Pros:
Free search for WiFi hotspots and unpaid Internet sharing
Simple, user-friendly interface
Customizable search according to current location or destination
Reviews from real-time users
Available offline use
Feedback sharing options for the community and via social media platforms
Smart map-browsing and detailed graphs available
Cons:
The offline database takes up a notable amount of storage space (the download is, however, completely optional)
If you need quick WiFi and you don't want to be stuck in a Starbucks for the next 3 hours, make sure you have WiFi-Scout downloaded on your smartphone. Featuring user feedback, interactive map-browsing and accurate, fast search results, the mobile app can help you find network connection in a matter of seconds. Allowing you to view abundant information about each hotspot, WiFi-Scout costs nothing and is completely add-free. So make sure you give it a try whenever you need quick Internet access.
Brought to you by the RobustTechHouse team.  If you like our articles, please also check out our Facebook page.
---
Also published on Medium.