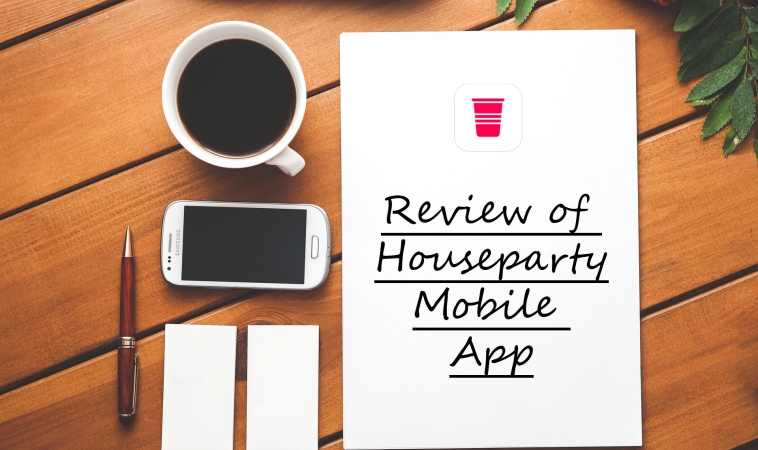 Review of Houseparty Mobile App
Launched by Meerkat, the company that made mobile broadcasting go mainstream last year, Houseparty is a video-chatting app which makes connecting with your close friends so much easier and more engaging. Available for both iOS and Android phones, the software's premise seems rather demure at first – since live-streaming apps has already been present on the mobile market for quite some time and few of them managed to gathers a consistent, noteworthy audience. However, where other public broadcasting apps have failed, Houseparty has succeeded because it brings to light a fresh and intriguing concept – private streaming.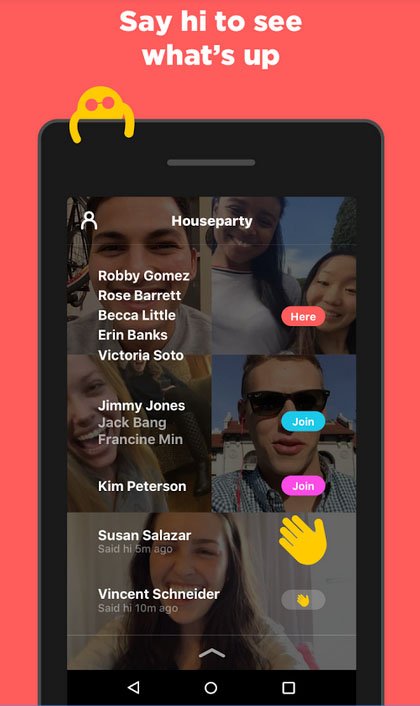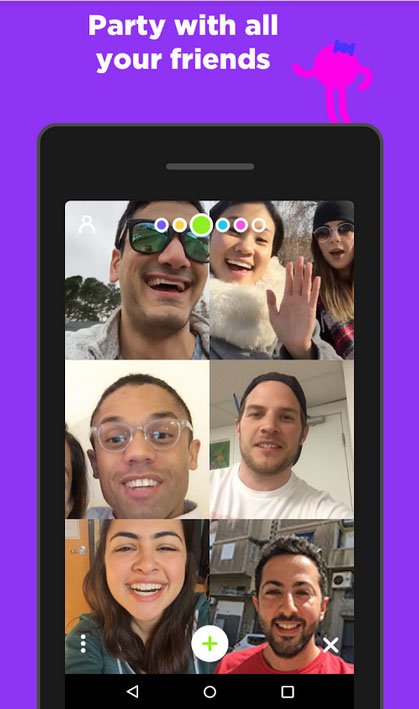 Being able to reach a huge community with a simple tap is not a new idea – it's been done before in many different ways, some more successful than others. What's special and captivating about Houseparty is that it allows you to live-stream with your contacts and closest friends. Aimed at a young demographic, the app gives you the option to broadcast using your phone's front-facing camera and sends individual notifications to your friends that you are online (or "in the house"). Up to 7 of your friends can join in with a simple swipe and will appear on your phone's screen. This closely-intertwined, personal type of broadcasting has amassed many fans over the world, with Houseparty garnering over 1 million daily users over time.
What differentiates Houseparty from other video-chat apps is its practicality and resourcefulness. If you're travelling or you've got exciting news that you want to share with your closest friends – it's pretty inconvenient to have to FaceTime 5 different people at the end of your day. This is why Houseparty is so helpful and time-saving. You can create a live-stream with a single tap and connect with your friends simultaneously in a matter of seconds. Building the foundation for a new social media phenomenon known as "synchronous social networking", this mobile application has been described by its founder as being "the Internet's living room". The goal is to create a tightly-knit online community that can connect people in an engaging manner despite being physically separate. Integrating your real-life social chart from your phone's contacts list, the software allows you to share news, experiences and meaningful conversations with the people you care about.  As of now, little information has been put out regarding how to navigate the app, despite it becoming a frequently-used platform with a large demographic.
Pros & Cons
Pros
Interactive, live video-chat options
Integrated "friends list" from your phone's address book
Free membership and free high-quality video calls
Text options available in addition to live video
Private, secure connection
Cons
Marketed mainly towards college students and a young demographic
If you're looking to have fun with your friends, you're travelling and want to keep in touch with your family or you're simply looking to get to know the people in your contacts list a little better, you'll definitely enjoy this app. Although it's notably not everyone's cup of tea, being designed mostly for a young audience, Houseparty breaks new ground in terms of social media networks and live-streaming, providing its users with a personalized platform in which you can share unique moments and experiences with those you love.
Brought to you by the RobustTechHouse team.  If you like our articles, please also check out our Facebook page.
---
Also published on Medium.