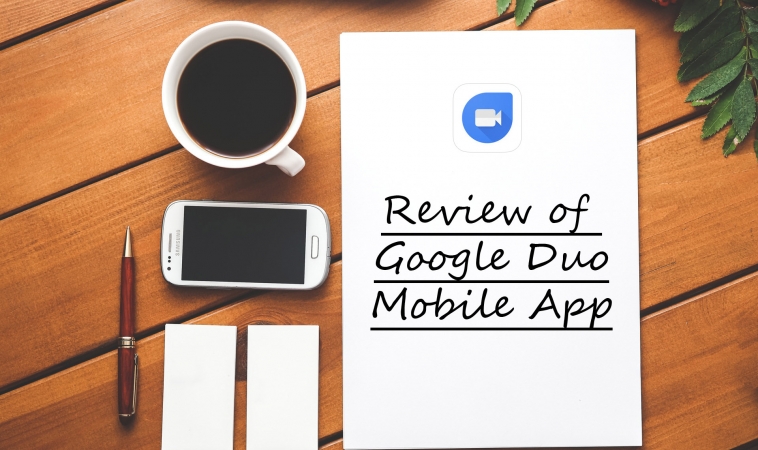 Review of Google Duo Mobile App
Although the implementation of front-facing cameras has allowed us to make video calls from our smartphones for years, we're still more attached and comfortable with conventional texting and voice messages. Google's latest Android software attempts to persuade us to finally make the switch and has been fairly successful in prompting people to use a reliable video calling app to communicate. Whether you're accustomed just to texting, you want to have access to high-quality calls with your loved ones or you're interested in simple, one-on-one video chat, take a look at the trendiest, most recent communication mobile app on the market – Duo.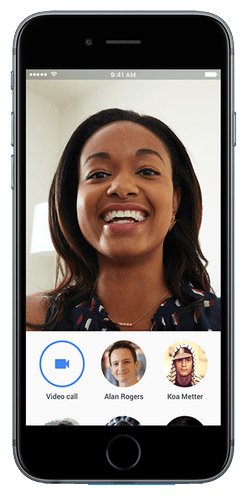 Announced alongside Allo, an instant messaging app, in May of 2016, Google Duo has been designed to function for both iOS and Android and has garnered over 5 million downloads since its inception in August. You might think that there's nothing special about this software, given that we already have the familiar FaceTime, Snapchat, Skype and Messenger available. But don't be so quick to judge – Duo is appealing through its simplicity and has a unique feature that makes it intriguing enough to try out. Providing a solid, easy-to-use video calling service, the app is different from its competitors because it focuses solely on phone use (no messaging function, no desktop and no account swapping to multiple devices) and supports audio-only communication.
Featuring an end-to-end encryption and optimization for low-bandwidth mobile networks, the app opens up with a selfie-cam preview of yourself and has a simple interface that's very easy to navigate (for those of us who are less tech-savvy). Allowing you to reach out to people from your phone's contact list, all you have to do is sign in and immediately start up a conversation with a quick tap. An interesting feature of Duo is its ability to adjust quality in order to ensure a reliable connection. If you're on a slower network and your video lags or freezes, the app will dynamically fine-tune the audio and video quality of your call to improve or maintain the connection. This systematic accommodation is also active when you're on the go – as the app will automatically switch between your cell data and WiFi in order to keep your call open.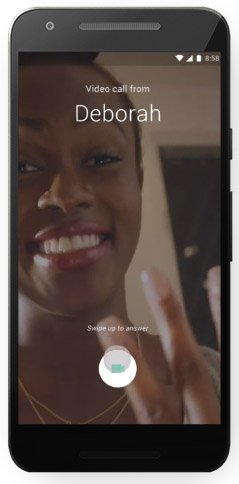 The feature that makes this mobile app unique is the Knock Knock option – an exclusive Android highlight that allows you to see a live video of the person calling before you even answer. The image appears on your lock screen and lets you know who's trying to contact you and the video call starts immediately after you swipe to answer. Duo definitely hits home with its speed and interactive interface – the app is very responsive and intuitive, ensuring a lot of leeway and flexibility for its users. For instance, if you're not a fan of the Knock Knock feature, you can simply have it disabled. Note, however, that you can only use this option with people from your phone's contact list.
Pros & Cons
Pros
Simple, responsive interface
High-quality video calls and resolution adjustment
Automatic swapping between mobile data and WiFi
Cross-platform and live preview feature
Fast, reliable connection
Cons
App download and enrollment is required for both call parties
No option to decline a video call with audio or text message
Providing a safe, private environment for connecting with your loved ones, Google Duo relies on simplicity and efficacy and will likely be a worthy rival to some of the more notorious messaging and video calling apps on the market. Designed to accustom quick, engaging communication with friends, co-workers and family, the app is a useful conversation tool whether you're on the go or in the comfort of your home.
Brought to you by the RobustTechHouse team.  If you like our articles, please also check out our Facebook page.
---
Also published on Medium.