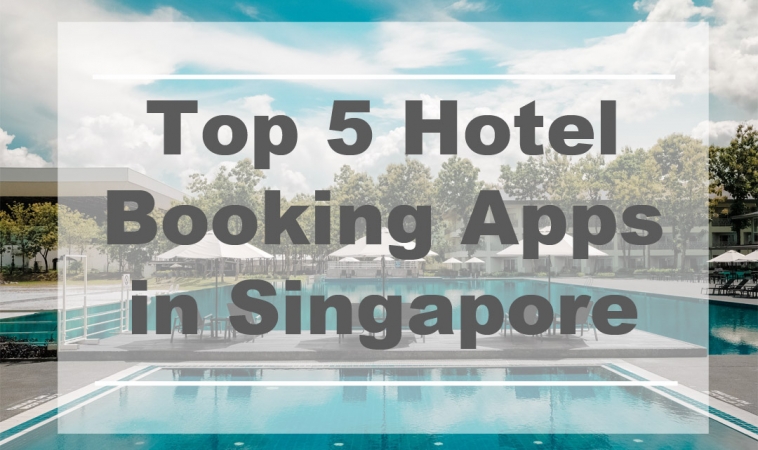 Top 5 Hotel Booking Apps in Singapore
If you travel a lot or you're new to the city, you're most likely going to need a reliable mobile booking app. Allowing you to compare quality and prices, as well as discover great deals within seconds, these applications are designed to help you find quick, cost-effective accommodation and make your stay in the city more accessible and pleasant. Available for both Android and iOS, here are some of the best hotel booking apps that can transform your trek in Singapore into a stress-free, convenient experience.
Trivago
Featuring over 1 million worthwhile offers from hundreds of booking websites all across the globe, this mobile app allows you to quickly find affordable, high-quality hotels and customize your search by location and date. With history logs and bookmarking options, Trivago will only display locations that are under your maximum set budget and will send you updates on the latest discounts available. Ensuring that your trip itinerary is doubled by decent hotels and resort alternatives, the software is a great aid for you whether you're planning out an all-inclusive expedition or simply visiting a few key tourist attractions in Singapore. All you have to do is download the app, look for your destination city and you're all set! Simply add a date and compare rooms according to number of stars, facilities, nearby attractions and cost.
TripAdvisor Hotels Restaurants
Compiling heaps of comprehensive data from millions of worldwide travelers, this mobile application ensures that you have access to the best lodging offers, dining locations, intriguing attractions and transportation options – all in one place! Featuring over 350 million videos and reviews from other users, TripAdvisor allows you to compare airfare prices, sort restaurants according to cuisine and ratings, as well as check out feedback on some of the city's most popular and lesser-known areas. Using the exclusive Near Me Now feature, you can receive information and notifications about the restaurants and tourist regions closest to your current location. In addition, you can preemptively download maps for Singapore and other 300 cities on your phone in order to avoid overpriced data usage while travelling. You can also contribute by adding your own feedback and reviews on various locations.
Agoda Hotel and Accommodation
This mobile apps aims to make booking and trip planning accessible and time-saving, by finding and selecting the best resorts for your destination from a unique collection of over 675,000 accommodation options. From hostels, apartments, extravagant hotels and luxury villas, Agoda's search engines include a variety of travel locations, allowing you to sort out items according to property name, desired city or basic landmarks. Featuring exclusive discounts, over 9 million traveler-approved reviews and top-notch resort pictures, the app allows you to make fast and secure reservations through its seamless check-in.
Booking.com Hotel Reservations
Booking.com is by far the most popular and comprehensive mobile reservation app on the market. Gaining a great deal of popularity in Southeast Asia and Singapore, in particular, the application has over 800,000 lodging properties available for you to check out. Featuring exquisite hotel deals, over 50 million guest reviews and reliable, round-the-clock customer service, Booking.com is dedicated to improving accessibility when it comes to travel and accommodation. The app also allows you to create a list of your favorite locations, as well as share it with your family and friends via different social media platforms. Additionally, you can download offline maps and receive confirmation without any WiFi or data roaming required. You're also free to add your own reviews on the resorts you visit, but your authenticity will be verified to ensure reliable, legitimate feedback.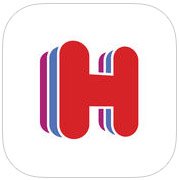 Hotels.com
Available for smartphones, iPhones and iPads alike, this booking app was created by the owners of the hotels.com website in order to grant easy access on the go and quick search results for the site's visitors. The company designed a user-friendly application that allows you to customize your search according to location and tourist landmarks, also incorporating a wide variety of maps that helps you get around the city effortlessly. With over 3 million downloads from people all around the globe, Hotels.com offers more leeway when it comes to your reservations. You can find hotels according to dates, address, room number and rating, as well as access and manage your past reservations with a simple tap. Syncing information between online platforms and your phone's data, the application is very useful when travelling and offers extensive information on each hotel's accommodations, charges and general policies.
Whether you're just passing by through Singapore, helping out a friend to settle in or looking to pinpoint some of the city's notable tourist attractions and most luxurious resorts, these apps are bound to lend you a hand in finding what you're looking for. With unique hotel collections and heaps of trustworthy, certified reviews available, mobile travel apps are now trendier than ever, making your treks hassle-free and enjoyable.
Brought to you by the RobustTechHouse team.  If you like our articles, please also check out our Facebook page.