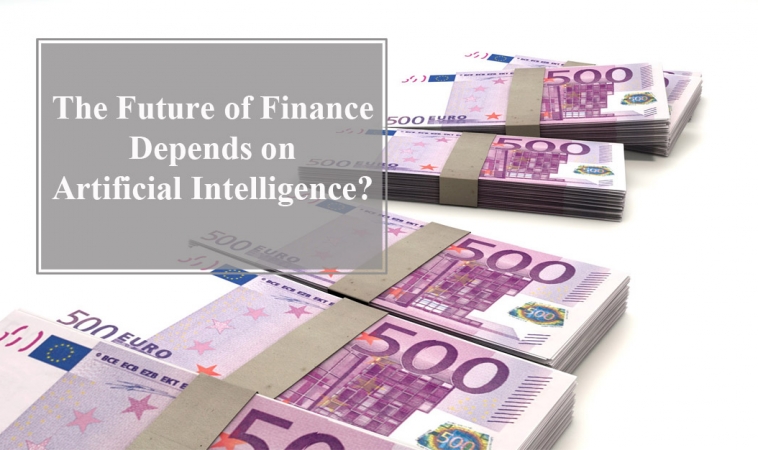 The future of finance depends on Artificial Intelligence?
The subject of Artificial Intelligence is always an interesting one when it is not confused with a lot of unknown terminologies and complex concepts. Keeping it simple is the best way to understand the concept of Artificial Intelligence, and this is exactly what it has been able to do in the finance industry. The banking and finance industry is one that depends on technology a lot more that people recognize. Dealing with large amounts of figures, which just so happens to be individuals' hard earned incomes, requires a certain precision, speed and technique that only Artificial intelligence can provide. The Fintech industry has radically developed because of the advancements in AI. Advancements in technology have increased the power with which we are able to compute data, and simultaneously reducing the cost of doing all of this. This gives the financial sector better access to big data and algorithms that are innovative, and capable of transforming the sector as a whole.
In recent years, there has been a lot of interest in the possibilities of Artificial Intelligence, Machine and Deep learning and a host of other concepts that imply machines performing tasks that are simply out of the reach of humans. The last decade of human existence has witnessed the use of mobile devices, smart phones, social media and a host of other technological developments. All of these have created an even larger database for Artificial Intelligence to exploit. The existence of these large amounts of data means that it is possible to predict consumer behaviour, preferences and if possible, have an insight on investment possibilities. The surge in the use of technology has led to the development of a large number of companies in the Fintech industry, simply because of the capabilities of Artificial Intelligence. It can't be stressed enough that with the existence of AI, the possibilities in the financial sector are endless.
Potential uses of Artificial Intelligence in the financial sector
While the concept of Artificial Intelligence is one that is still researched upon, as tech companies continue to spend millions of dollars exploring its potentials, there are a lot of exciting prospects that this technology holds for the financial sector. Here are a couple of potential uses of AI in the financial sector:
Personalized Services: With the ease of automation, the financial sector can take advantage of AI and provide personalized services for consumers in real time. This can also be achieved at extremely low costs. At the moment, there are a few applications that already show that the financial sector is taking advantage of all the technology at its disposal. With intensive research and innovation in the field of Artificial Intelligence, we will be able to witness automated financial advisory services. This can come in the form of planners that can help users to make better decisions concerning finances. The technology can take advantage of all the information at its disposal concerning the user and help to discern the right investment choices that are beneficial for such a user. It could also help to monitor the price of stocks and bonds, alerting the user when it is a good time to make a purchase. There is also massive potential for Artificial Intelligence in the management of the portfolio of the user, helping to make wise investment decisions. This form of technology is already currently referred to as 'robo advisors'.                                                                               
Reducing Crime and Fraud: There is also the potential for Artificial Intelligence to help reduce fraud and financial crimes. There are tools that are capable of monitoring the behavioral patterns of users, which can be used to point out any anomalies and raise flags where there are attempts of fraud. Also, it can also help in the aggregation of evidence for convicting individuals who are guilty of financial crimes.
Other potentials: There are other massive potentials of this technology in the financial sector, such as the development of smart wallets which are capable of detecting the habit of a user and helping to provide restraint where spending is exceeding a particular limit.
While these potentials seem like a very attractive outlet for Artificial Intelligence in the financial sector, it still seems like a far cry from reality. This is because there are some issues that must be sorted out of the technology is going to ever reach the heights it sets out for itself. An example of this is the security concerns. If the system is hacked, it can be used to provide bad information to users, which can lead to drastic consequences.
Artificial Intelligence certainly has a future in the financial sector. However, this future can only be realized when all of the flaws are sorted out.
Brought to you by the RobustTechHouse team. RobustTechHouse works on mobile app development projects and eCommerce & web development projects. If you like our articles, please also check out our Facebook page.