Deep Learning For Better Understanding Of Consumer Behavior And Preferences
The concept of Deep Learning is quite fascinating, and has exciting prospects in several fields including commerce. Whilst most people who barely understand it deem the concept intimidating, it is becoming more useful everyday. Population and human activities expand on a daily basis, and this requires advances in technology that can help cater to the emerging needs and wants of the consumer. Deep learning techniques are beginning to phase out traditional machine learning, and its algorithms can be used to predict consumer behavior.
Deep learning can be used to predict the intention of consumers with respect to a wide array of goods, and can also help to understand consumer preferences. It does not require any specific computer programming, as the system just analyses and collates information over time.
With respect to certain fields such as E-commerce, it can help to establish a greater understanding of every consumer's needs and can help the business owner to better identify with these needs. Traditional machine learning techniques are often compared with deep learning methods, but the latter mostly seems to produce better results.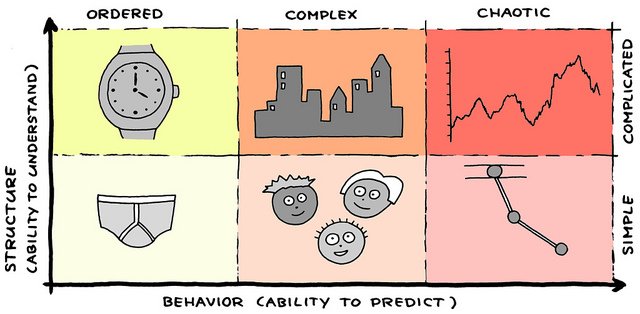 What is the use of Deep Learning in predicting consumer behaviour and preferences?
Business owners greatly rely on the ability to predict consumer's demands. For a lot of E-commerce and service related websites, predicting consumer intentions towards particular products or categories can be the deciding factor for success. Since deep learning does not require any specific computer programming, it is very useful in predicting consumer behavior and preferences. Doing this would help business owners to:
Forecast trends and know which products and services where importance should be placed on. Deep learning would provide a greater understanding of consumer behavior and would help business owners make better decisions regarding products and other services rendered.
It also helps business owners to make better decisions regarding pricing. This is very important when it comes to commerce, as a slight increase or decrease in product prices can have great effect on consumer demand. It would therefore give industries an edge when it comes to pricing.
Deep learning helps to provide information on consumer behavior and preferences with regards to seasonal variations.
Advances in deep learning research have ensured a greater understanding of consumer behavior and trends. This is only the beginning, as advances are made on a daily basis.
How is this done?
This is done by assessing consumer interactions with products and responses to adverts. Deep learning can achieve this by tracking search patterns of consumers and highlighting similarities within these patterns. This would provide online merchants a better understanding of consumer behavior and would help to predict choices. However, a large amount of data is required if the deep learning method employed is going to be effective. This is because, the study is only going to be as effective as the quantity of information provided (as a true reflection of the behaviour of the population). Larger amounts of information would help to produce greater results. Studies can be made on consumer's purchasing decisions and would therefore help to predict the intentions of consumers. Users exhibit different personalities in terms of searches, so an aggregate of these search patterns would provide sufficient information in predicting consumer behavior.
A probabilistic generative technique can also be used to generate prospective consumer choices, enabling the business owner to make decisions with regards to these choices. It utilizes deep neural networks to analyse the search patterns of customers and predict the decisions they would make.
This is very useful in online marketing and E-commerce, and helps to provide a competitive edge for businesses.
Benefits of Deep Learning in predicting consumer behaviour and preferences:
The corporate world is evolving every day, and the only way for businesses to thrive and remain competitive is to have an edge over counterparts. This edge is greatly facilitated by deep learning. It ensures the better understanding of consumer preferences and would always put the business owner one step ahead of the competition. It can also facilitate the growth of SMEs and startups, as every edge provided by technology is always received with open arms. Adopting this technology would help to provide business solutions in a rapidly advancing world.
Deep learning ensures the better understanding of consumer behaviour and preferences. However, it is only as effective as the amount of information collated. Therefore, an expansive source of data needs to be aggregated, whilst still providing room for the systems to understand consumer behaviour and predict preferences. This can revolutionize the business world, and can put a new spin on commerce as a whole.
Brought to you by the RobustTechHouse team (iOS and Android Mobile App Development).  If you like our articles, please also check out our Facebook page..