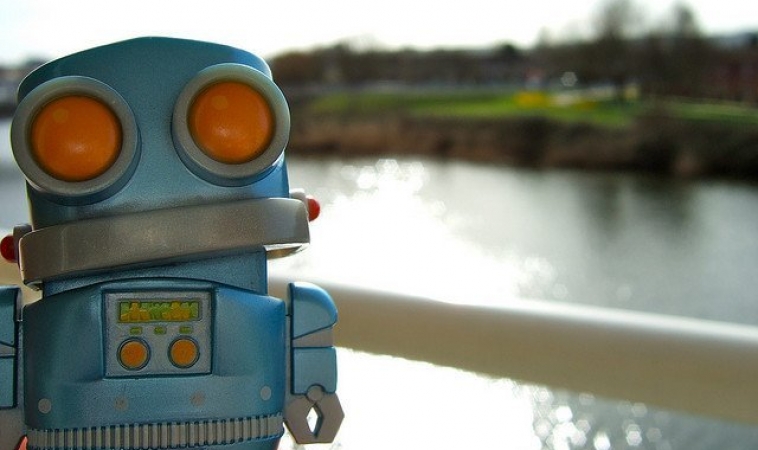 List of Funds or Trading Firms Using Artificial Intelligence or Machine Learning
The following are the list of funds or trading firms using artificial intelligence or machine learning for their research and trading purposes as compiled by RobustTechHouse. Although we primarily work on Mobile App Development in Singapore, we are very keen on trading using AI as well. There are probably a lot more than this but many prefer to stay very quiet. The list and info here is compiled from public sources amongst the links mentioned below in the references sections, from company websites and wiki if available. Hopefully the list is useful to artificial intelligence or machine learning experts interested to find out how funds apply artificial intelligence or machine learning and maybe which one they are thinking of joining.
According to Wiki, Two Sigma uses a variety of technological methods, including high-frequency trading (HFT), artificial intelligence, machine learning, and distributed computing, for its trading strategies.
They appear to be starting a new, artificial-intelligence unit with about half a dozen people. The team will report to David Ferrucci, who joined Bridgewater at the end of 2012 after leading the International Business Machines Corp. engineers that developed Watson, the computer that beat human players on the television quiz show "Jeopardy!"
Ever so hush-hush, they are rumored to be "increasingly hiring programmers and engineers to expand their artificial-intelligence staffs"
Their Artificial Intelligence algorithm predicts price changes based on a host of data, including prices and volumes, news and social media data in various languages and other economic and accounting data at national and company levels. They aim to predict stock price movements over a longer term in US equities, in contrast to many other quantitative finance technologies which are more focused on short-term forecasts. Historical tests spanning the period between 2003 and 2014 have yielded returns of about 29 per cent per year.
Cerebellum Capital
Their system is responsible for constantly creating its own new models for how the markets will move, testing those models, refining them, and learning trading strategies that take advantage of these predictive models. The system is provided with a wide variety of traditional and non-traditional, publicly available and licensed data streams as inputs to its model creation and improvement process. Cerebellum's software system learning optimizes for a proprietary mix of expected return maximization, risk/volatility reduction across the portfolio, and portfolio independence from major markets when they trend downward. Cerebellum's architecture for continuous improvement, self-diagnosis, and fault tolerance is based on a collective 30 years research in the area of statistical machine learning applied to real world, mission critical time-series problems.
Their Artificial Intelligence-based Global Equity strategy has been managing money for partners and clients since 2007. This strategy seeks greater return than the U.S. stock market over time and the algorithm learns as the markets change, automatically adapting to new information. Their strategy purchases stocks of various sizes and uses a combination of growth, value, and momentum investment styles.
Rebellion's Artificial Intelligence-based Absolute Return strategy has managed money for Rebellion's founders and clients since 2012. It targets low correlation to the U.S. stock market and the algorithm learns as the markets change, automatically adapting to new information. The Artificial Intelligence reviews changes related to the economies of 44 countries, as well as stocks, bonds, commodities and currencies simultaneously.
They gave the system 20 years of global economic and market data and left it to figure out how different factors impact prices across asset classes, sectors and geographies. It wasn't programmed to follow any specific trading strategies or rules. The system recognised those concepts autonomously and associated them with performance in certain market conditions."
Rebellion's AI program predicted the stockmarket crash in 2008 and slapped an 'F' rating on Greek bonds in September 2009, when they still carried an A rating from Fitch and a month before the first official downgrades.
CommEq
Their investment approach combines quantitative models with natural language processing (NLP) – a form of Artificial Intelligence that enables computers to make sense of incomplete and unstructured information by making inferences and logical deductions, as humans do.
It was founded in 2012 by an ex-Bank of America Merrill Lynch proprietary trader, along with former Deutsche Bank derivatives experts and a professor at the Massachusetts Institute of Technology. The firm uses a different type of AI called an 'expert system'. Its algorithms are based on research conducted by one of the founders when he was working at RiskMetrics and Citigroup in the 1990s and early 2000s. The aim is to replicate the reasoning and decision-making process of human analysts, traders and risk managers with a computerised system, rather than simply using computers to search for patterns.
Binatix initially applied new machine-learning techniques to speech recognition, but they subsequently pivoted into analyzing market price and trade data to identify unseen patterns they could exploit for their own trading purposes. Binatix is effectively a deep learning trading firm, possibly the first to use the state-of-the-art machine learning algorithms to spot patterns that offer an edge in investing.
sinAI Fund stands for "stock market investing Artificial Intelligence" Fund. All investments in the fund are made using a sophisticated proprietary AI system that selects long as well as short positions in the US equity market. The system ranks these potential opportunities according to their risk-reward profiles.
KFL Capital
The KFL Partners' Fund employs machine learning algorithms to identify subtle, non-random price patterns in financial data. Several predictions per day are made on each of the markets traded, which include equity indices, energy, metals, grains and rates. Predictions are expressed through long and short positions in futures contracts. Positions are volatility and liquidity weighted. Positions are held until the next prediction is made. The average hold period is approximately 24 hours. Their average returns (over 15 months) are about 30% annualized.
They make AI based trading strategy available to masses via a B2B2C platform. Their algorithms have Artificial Intelligence, which allow them to trade dynamically in the market. They are trained to be self-learning according to the market condition "at the moment". Losing trades are not closed immediately. Another set of AI algorithm is employed to "nurse" the losing trade over a certain period to minimize the lost or recover net position. However, if position is deemed unrecoverable, AI algorithm will take the lost and closed position to prevent further loss. AI Algorithms do not use historical data and do not predict. They use information available "at the moment" to decide whether to enter a particular trade. They claim results are proven and have been used to in a US$1 billion fund
References
May 2015 – The $10 Hedge Fund Supercomputer That's Sweeping Wall Street
May 2015 – Rise Of The Quants — Again
May 2015 – Artificial intelligence is the next big thing for hedge funds seeking an edge
Apr 2015 – Hong Kong start-up to bet millions on hedge fund run by artificial intelligence
Apr 2015 – Goertzel's Aidiya To Launch Hedge Fund Based on AI
Mar 2015 – Smart money is betting on artificial intelligence
Mar 2015 – Hedge Fund Investments Are Getting Bigger, Weirder and More Creative
Feb 2015 – Ray Dalio is building robots
Feb-2015 – Bridgewater Is Said to Start Artificial-Intelligence Team
Sep 2014 – Introducing Binatix: A Deep Learning Trading Firm That's Already Profitable
Dec 2013 – Quants turn to AI for market insights
Sep 2012 – State Street appointed by Danish investment firm Maj Invest to support newly-launched fund
Jul 2010 – Letting the Machines Decide
Jul 2010 – Hedge funds using artificial intelligence to beat the human competition
If you like our articles, please follow and like our Facebook page where we regularly share interesting posts  and check out our other blog articles.
RobustTechHouse is a leading tech company focusing on mobile app development, ECommerce, Mobile-Commerce and Financial Technology (FinTech) in Singapore. If you are interested to engage RobustTechHouse on your web, mobile app development, ECommerce, Mobile-Commerce, Financial Technology (FinTech) projects in Singapore, you can contact us here.