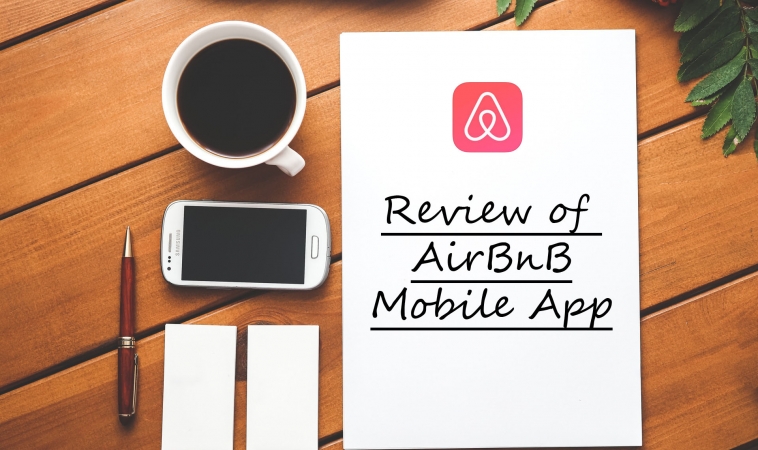 Review of AirBnB Mobile App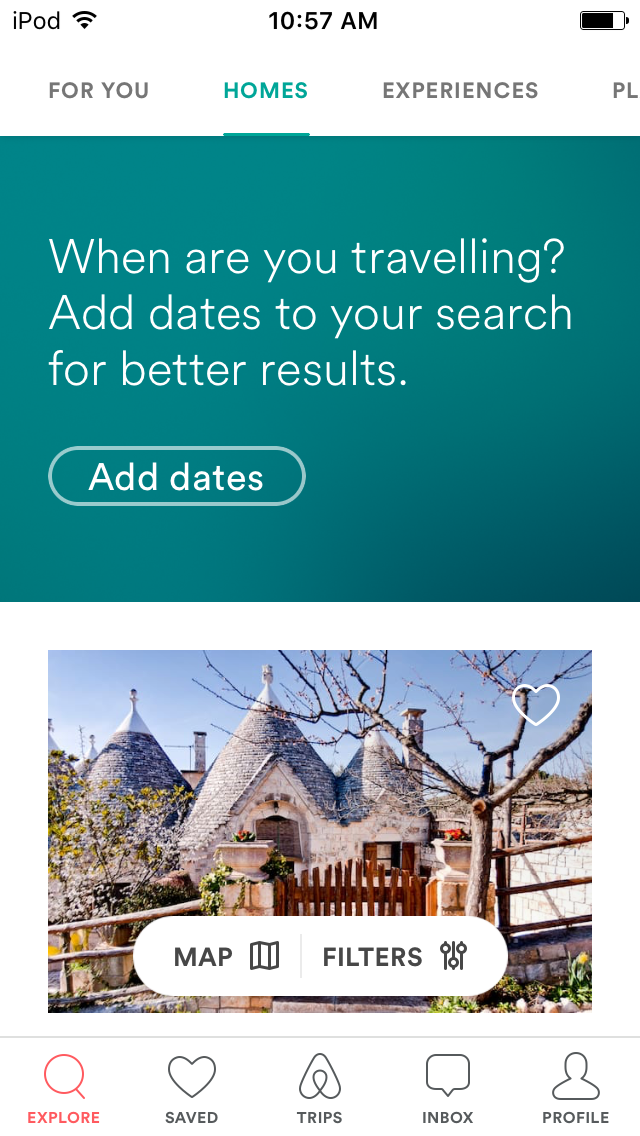 If you're looking for accommodations as a tourist or you'd like to rent a place in a new city for a couple of months, you can check the latest accommodation mobile apps on the market. A software that particularly stands out is Airbnb, an innovative travelling app with thousands of new and diverse property listings – from single apartments to anchored yachts and luxury chateaus. Connecting you to owners from all across the globe, this application is bound to help you find the perfect place to stay in, whether you're an avid sightseer or you're on your very first trek.
Featuring more than 2 million listings in over 34,000 different cities, Airbnb was designed for tourists and residents alike who are looking for rent, a new mansion or holiday lodging. Including both business locations and unused spaces, the app allows you to find last-minute residence in up to 200 different countries. Operating within a hosting system (listings are formed charge-free and picked up by various hosts who tax a certain amount of money per week, night or month), Airbnb is an online marketplace devised to make your house hunting easier while travelling. What separates this brand from the other programs on the market is that it provides its users with a reliable, extensive community and a safe payment system.
With customizable search options available, you can search the database at any time as a guest, but require a profile in order to register any reservations. You can view apartments, condos, mansions, vacation homes and legendary properties according to price, size, host language and room type. You can also introduce specific keywords in your search engine and browse through both standard locations and non-traditional properties such as castles, igloos, yachts and caves. In addition, you can manage your listings directly from your smartphone, bookmark your favorite properties and share your desired locations with friends and family via social media.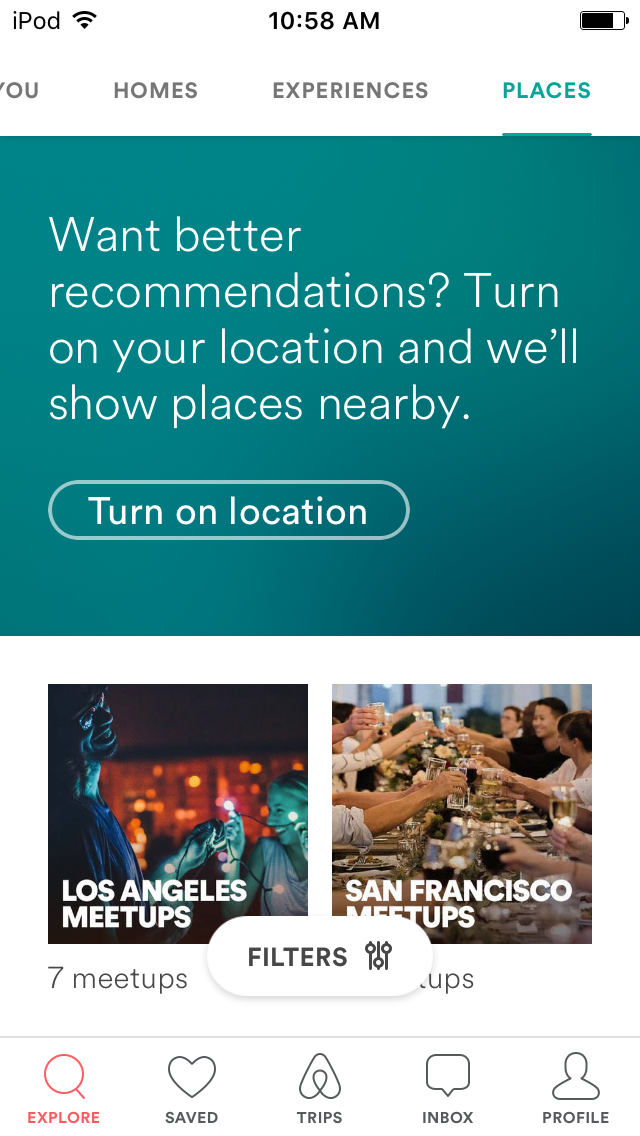 If you're a traveler, all you require is a profile page and you can make reservations almost anywhere in the world in a matter of seconds. When you find a listing that you like, you can tap the "Book It" option and enter your payment details. You can also get directions to your chosen location and find both long-term sublets and permanent residency in thousands of cities. As a host, you can instantly respond to messages, accept or decline proposals, send updates and discounts for your guests, as well as pre-approve certain offers. After the reservation has been confirmed by the traveler, Airbnb holds on to the payment funds for 24 hours before releasing it to the host. The app also takes a fee of 3% per reservation from the host in order to compensate for the expenses of processing the transaction.
Moreover the new app has added new niffty features to make it more appealing to the avid traveler. The 'New Experiences" tab offers users to move beyond mere accommodations into experiential travelling. Leading the charge are local guides offering packages to bring users to taste local culinary delights, to get acquainted with the latest night scene a city has got to offer or to take the less road traveled to places only known to locals. Adding on the "New Experiences' tab are suggestions of things to do, taking into account your present location.
Pros & Cons
Pros
Over 2 million comprehensive, reliable listings in nearly 200 countries
Wide array of residence listings (unused spaces, sublets, business locations, permanent housing)
Secure payment and verified ID options
Bookmarking and sharing options
Host Guarantee program that provides protection for property damage
Cons
Small transaction fees for hosts
Whether you're a tourist or a dedicated traveler and you're looking for last-minute accommodations to rent, Airbnb has a lot to offer in terms of property listing variety and customer service. Featuring locations from all over the world, this mobile app ensures safe, cost-friendly transactions and is a very powerful tool if you want a quick, smart and effective way of finding a new home or a temporary residence.
Brought to you by the RobustTechHouse team.  If you like our articles, please also check out our Facebook page.
---
Also published on Medium.