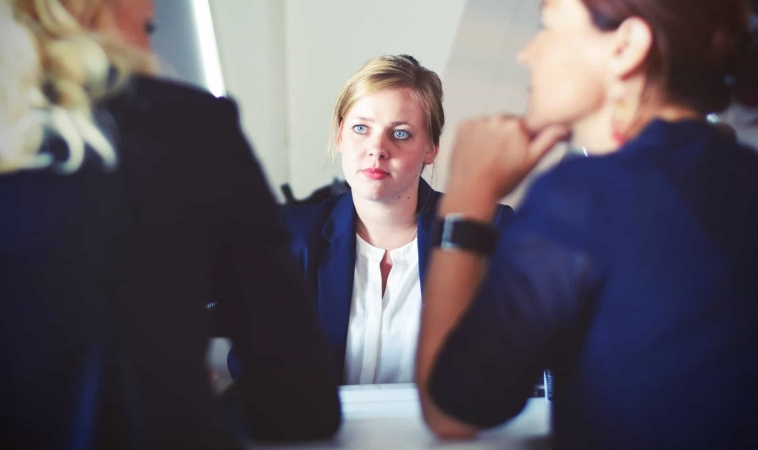 Credit: Photo by Tim Gouw from Pexels
Every HR recruiter knows how difficult it can be to hire the right tech talent. Recruiting for any vacant job position can be challenging. However, when the job role vacancy requires you to interview tech graduates, your task can become all the more hassling. Why is this?
Well, tech talent usually brings a lot of skill and ability to the table. Something they often lack, though, is confident grooming and personality development. Since technology courses continue to be as intensively demanding as they are, some of the students are not able to prioritize their soft skills training.
A company looks for a well-rounded individual when hiring. Of course, the tech wiz will have his/her skillset appreciated, but they will find more success at being hired and promoted if they can prove that they are also a team player and problem-solver. A lot of the technical skills required for a job opening can be learned in the process of training.
Personality, on the other hand, cannot be changed. Recruiters need to maintain a balance between the need for both technical and soft skills in a prospective employee when they look to hire. In this article, we discuss six qualities that a company must look for when attempting to hire tech talent to come on-board.
Self-starter – Recruiters nowadays miss out on top talent because they try to hire the job applicant with the best CV. Such an approach isn't profitable as students and youngsters in our time often pick up a whole lot of abilities on their own. You might be looking for an individual who has completed course-work from a reputed school, and in doing so, miss out on the backyard genius who learned the same on their own. Sometimes the applicants from the best schools and universities are only individuals from privileged families. It is the recruiter's job to make a hiring choice between the well-schooled and interned seemingly good hire and the offbeat self-taught young fresher who could actually add real value to your company.
Skill – So, you've received a job application from somebody who doesn't have the traditional education required for the job but somehow has managed to gain work experience in the field – what do you do? Remember, with college tuition fees at an all-time high, not many people can manage to afford the college course they'd have liked to pursue. These same people may have found apprenticeship programs to hone their skillsets in the career field of their interest. As a recruiter, you want your hire to possess all the skills needed for the job. Whether your hire has attended school for it should be secondary, especially at a time when tech talent is drying up worldwide.
Character – No doubt, you will want to hire a competent and committed employee to join your workforce, but a quality which should receive more importance during hiring decisions is character. Most people have already honed their values and ideals by the time they are teenagers. If your potential employee doesn't value honesty and integrity, there is nothing that you can do to prevent them from lying to your company later on.
Versatility – It is no longer enough for individuals to be learned in one subject. Cross-disciplinary education is being encouraged for most job roles. You might be hiring for a tech-only position, but you will want the employee to have decent communication skills as well. He/she will find it challenging to work in a contemporary work atmosphere unless they possess specific soft skills in addition to their technical competencies.
Curiosity – Technology is rapidly changing. It is no longer possible to survive as a professional without wanting to evolve with time. As business processes and services keep updating themselves, your employees must also be eager to keep up with the changes in effect around them. They cannot be opposed to unforeseen changes. Constant learning is of prime importance in any employee of our times. An individual who is curious to keep growing, learning, and upskilling themselves will be able to perform well for him/herself and your company.
Enthusiasm – The best employees are the ones that have fun at their job. The ones that look forward to walking into your office every day and do not see it as drudgery. If you can hire tech talent that is passionate and enthusiastic about their work, you will be bringing in a motivator for your company's tech team. Your recruit will be able to keep your company morale up by making your other employees realize the value of their work.
Conclusion
Are you looking to hire tech talent? Keep the above qualities in your mind. It will help you recruit talent for your company that will not only add value to your company but also bring in a new vision and conviction. Employees with the abovelisted qualities can help inspire and drive your company to new highs.