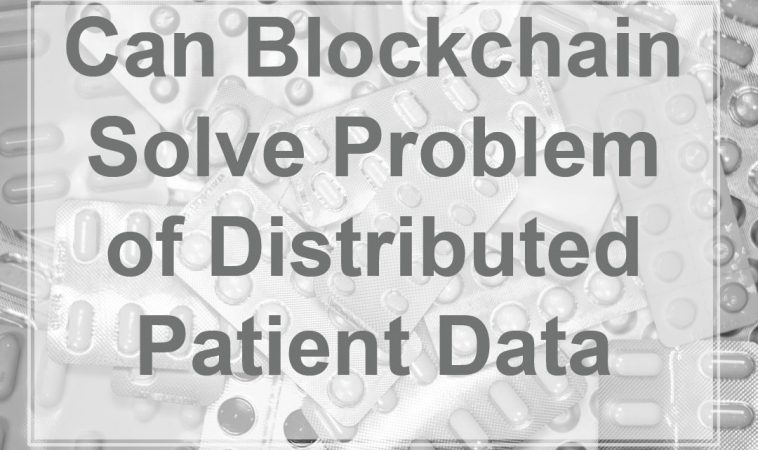 Can Blockchain Solve Problem of Distributed Patient Data
In recent times, there has been a lot of interest developing in the potentials of Blockchain technology. This subject has been the rave of a lot of tech blogs. Infact, it has witnessed a few big publications on platforms like 'The Economist'. Blockchain technology is infact as attractive as it is made to sound. There have been a lot of developments in the financial sector within the last 5 years thanks to innovation and the advancements in technology. Thanks to a lot of Fintech companies, there is now a huge potential for technology in the finance sector like never before. Concepts like bitcoin, now carry a lot of relevance thanks to this same innovation.
Blockchain technology was created as the foundation for bitcoin, and its enhanced cryptographic ledger serves in providing a structure that is able to perform a large number of tasks, coming with a lot of benefits for the coming decade.
While there are a lot of advocates of Blockchain technology, there are also a lot of critiques that have developed in recent times. However, because of the vast potential that this technology possesses, you just can't help but feel like this particular innovation is here to stay for a very long time. A lot of techies already feel like it may even become another layer of the Internet that is able to enhance security in the financial sector, and enhance vigilance for the transactional economy.
Simply put, there is the need for the distributed data structure, and cryptographic security that Blockchain can provide. All of which comes from the point of the user's spectrum.
Blockchain and the problem of distributed patient data
These potentials then leave you wondering about other applications of this form of technology. Take for instance the healthcare sector, where there is a widespread nature of patient data. This data is amassed along a fragmented repository, making it a lot harder to deal with. Since there is also a projected increase in the amount of data due to smartphone applications, sensors and even wearables, there is the need for Blockchain technology in analyzing all of this data. The healthcare sector constantly battles with the challenge of interoperability, which may only grow worse if Blockchain technology is not employed.
This leads to a lot of problems arising, simply because the data is not able to integrate electronic healthcare records and turn them into actionable intelligence for doctors, nurses and even physiotherapists to make use of. Most of the data that is collected on wearables is simply collected and stored up in some applications, implying that they do not provide any actionable form of feedback for the people that require it the most. This is often referred to as 'stickiness'. There is a lot of healthcare data that is just stored up and under-utilized. This problem does not affect only the diagnostic process in healthcare, but also transcends to the area of medical research.
While finance may seem like the perfect use for Blockchain technology, there lies a huge problem that can be solved in the healthcare sector with this innovation. When it comes to healthcare, there is a lot of sensitive information about the patient that needs to be treated with care. This includes the patient's identity, diseases treated, drugs administered, payments and lots more. Since the individual places a lot of importance on his or her health, it is therefore one of the only private things a patient can hold unto.
In recent times, healthcare has witnessed a lot of data security compromises, leading to an even greater need for Blockchain technology.
How does Blockchain technology come in?
By using Blockchain technology, there is the possibility of giving patients a lot more control over their data. This includes whom the data is shared with, and how the data is manipulated. This greater form of security can only be provided with Blockchain technology. There are also sharing economies to be gained from Blockchain technology, and this involves the field of MRI's and other forms of expensive equipment. With Blockchain technology, it is possible to create a more effective scheduling option for the patients.
Blockchain definitely has a lot of potential for the healthcare sector, and can be a great solution to the distributed patient data. With proper research, and the right technology, we just may see advancements in healthcare data manipulation that we have never seen before. However, it is no secret that such technology is not only time demanding, but requires significant research and investment.
Brought to you by RobustTechHouse. We provide Fintech Development services.
---
Also published on Medium.