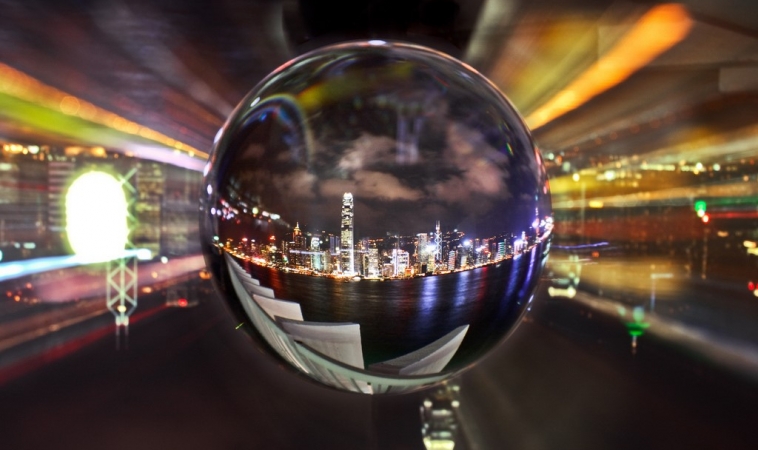 Top 12 Fintech Predictions for 2016
From angel investors to behind-the-scenes engineers, the growth of the FinTech industry has been the topic of conversation over the last two years. With the number of startups valued at over $1 billion (and rising steadily) and traditional banking institutions scrambling to keep up with the ongoing innovations in financial technology whether mobile app based on not, there's certainly been a lot to talk about, and if the buzz among industry experts is anything to go by, there'll still be plenty to talk about as 2016 progresses.
Commercial lending, new levels of innovation in the blending of finance and technology, and the ongoing evolution of the way most of us manage our money have all been touted as some of the major news stories set to emerge from the FinTech community over the next year, though don't just take our word for it. Below, we've rounded up 12 of the boldest predictions for financial technology in 2016, all made by industry thought leaders and innovators.
1. Biometric security will become more prevalent
"If you're not already using your fingerprint to access devices or for security measures, you're likely to be doing so pretty soon," says Il Sun Yoo, Capital One's director of data engineering. Elsewhere, Mr. Yoo's predictions are backed up by data from an August 2015 survey carried out by Lloyds Bank, in which one in five people said they believed they would be regularly using fingerprint technology by the year 2025.
2. So will biometric theft
Though not an issue exclusively reserved to those in FinTech, it is certainly one worth mentioning, especially if fingerprint and similar body-based security products are set to become the norm throughout 2016 and beyond. Use of such tools to eradicate the need for increasingly complex passwords (which can still ultimately be hacked) is no doubt a smart move for the technology industry as a whole, though for every positive move in the name of greater security, there's another two being carried out by those with nefarious intentions.
In January 2016, the Wynyard Group predicted an increase in biometric theft, pointing out the challenges that lie ahead in making biometrics a truly safe alternative to the outdated concept of PINs and passwords.
3. Less cash, more contactless
Biometrics isn't the only area where Yoo and those surveyed by Lloyds are in agreement. In the survey, over a quarter claimed they would no longer be paying for goods and services with cash in five years' time, a decline which Yoo claims will increase this year as we continue to move away from physical money towards contactless methods.
4. A greater push by retailers for mobile payments
Image source: Wikimedia Commons
Rather than simply jumping on the mobile bandwagon, bricks-and-mortar retailers as well as their digital counterparts are going to be pushing mobile over the coming year as a way to combat the ever-looming risk of cyberfraud, says Financial Magnates founder, Ron Finberg.
5. A global, one-size-fits-all system for mobile should be on its way
In the same piece, Finberg goes on to address the elephant in the FinTech room: the fragmentation of device or country specific apps and tools. This year, Finberg and other leading experts suggest we should be on the lookout for at least one service bringing everything together.
6. Machine learning becomes integrated into capital markets
Speaking on FintExtra.com, venture fund specialist Pascal Bouvier predicted 'at least one major exchange [announcing] a Machine Learning proof of concept' within the next twelve months. If any of these predictions are likely to come to fruition in the year ahead, we think might well be this one. Machine learning has been big news for those in capital markets, insurance and data security, making this more a case of 'when' rather than 'if.'
7. More insurance startups on the way
Speaking of the insurance industry, both Bouvier and FinTech guru Chris Skinner advise us to be on the lookout for a wealth of new startups in the field, with both men predicting at least 100 companies emerging in 2016.
8. Commercial lending sees some big innovations
2016 should be an interesting year for commercial lending, with many finance and technology leaders predicting that at least one new lending startup will blossom from nowhere and quickly become this year's most talked-about FinTech unicorn.
9. P2P lending and crowdfunding come in for increased regulation
So far, many of the bigger lending platforms have escaped much in the way of regulation by hitching their wagon to the FinTech cart rather than setting their stall as an outright financial services provider. In the US especially, experts are suggesting that crowdfunding, peer-to-peer lending and new innovations in the commercial lending sector will come in for increased scrutiny and regulation.
10. Serious investment in banking from the big name web brands
In his own 2016 predictions, FinTech writer David David Gyori discusses the concept of the 'GAFA Bank,' the idea that sooner rather than later, one (or more) of the big name players Google, Apple, Facebook and Amazon will get seriously involved in financial services. Mr. Gyori predicts that we should be hearing some news about this over the coming months, a claim seconded by the likes of Pascal Bouvier.
Sticking with Facebook and its contemporaries, Capital One's Il Sun Yoo and a number of his contemporaries are forecasting a rise in the number of people buying directly through social media platforms.
12. The death knell for Bitcoin?
Image source: Wikimedia Commons
Last but by no means least, we come to that much maligned, oft-misunderstood poster child for the FinTech boom, Bitcoin. "Its volatility, its awkward exchange rate and the often negative stories surrounding it are barriers to wide acceptance," suggests David Gyori, going on to join many of his contemporaries in writing Bitcoin's demise and suggesting that a new, much more universally accepted digital currency is likely to take its place.
Brought to you by RobustTechHouse. We provide Fintech Development services.
---
Also published on Medium.