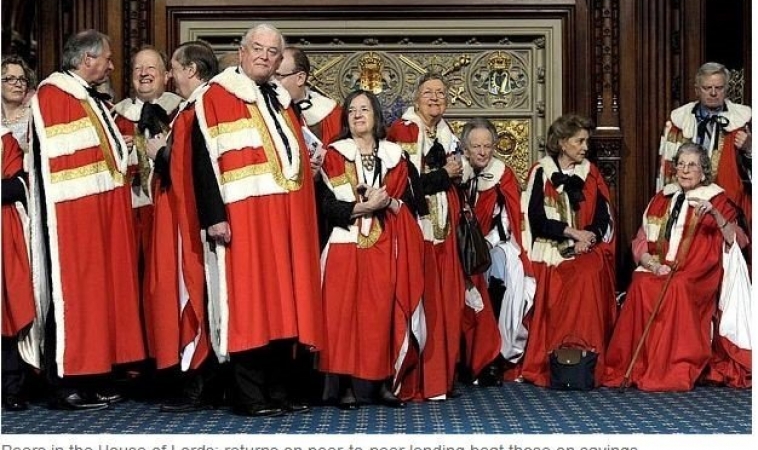 Peer to Peer Lending Sector in UK
– Peer to Peer lending has 7 important differences in the UK compared the US. Otherwise, it is similar and growing.
– Funding Circle, Zopa and Ratesetter are the 3 major peer to peer lending platforms in UK. Their characteristics are listed and discussed.
– UK government had made it easier for investors and the industry is pushing for pension funds to accept it as an asset class. This would open up exponential growth for the industry.
– Public listing of this sector has started to allow international investors to enter the UK market with strong growth potential.
Introduction
In the previous article, we introduced the marketplace lending space in the United States. We saw how Lending Club and Prosper are replacing the role of banks and the method which they matched lenders and borrowers. In this article, we will turn our focus to the United Kingdom. The UK is another matured country for marketplace lending,commonly known as Peer to Peer lending there.
Source: Telegraph
As you can see in the photo above, peers are people with high status in society. Hence it is a desirable and honourable to call this marketplace lending as peer to peer lending in the UK.
Just like how Singtel, Starhub and M1 dominates the telecommunication sector in Singapore, Funding Circle, Zopa and Ratesetter dominates the peer to peer lending sector in the UK. These UK platforms are limited to UK residents to be either lenders or borrowers. The notable exception is Funding Circle which has a US based entity.
Similarities and Differences in the US and UK
Peer to Peer lending platforms are regulated by the Financial Conduct Authority since 1st April 2014. In the UK, these platform market themselves as an alternative to bank's savings account. As a result, they abstain from the term 'investors' which is prevalent in the US and prefer to use the term 'lenders' instead. However regulations obliged these platforms to disclose that such 'deposits' are not subjected to the $85,000 deposit insurance under the Financial Services Compensation Scheme (FSCS).
Perhaps there are cultural differences in the UK, these platforms had to emphasize the safety of these investments to a population that are fed up with low savings interest rates but yearn for higher returns. Consequently, there are 6 major differences in the UK system as compared to the US:
Average interest rates are lower at 5% instead of 9% as seen in the US and minimum lending starts at 10 pounds (Zopa and Ratesetter) instead of 25 USD.
Each platform had to form its own provision fund against default. This is a business and not a regulatory imperative. This is one reason that returns are lower in the UK. In the US, the returns are higher but lenders absorb the full losses of default.
Automatic diversification of loans through pooling and 'savings products' are classified according to time frame (like fixed deposits without the insurance). Pooling is an advantage.

While the US investor would require USD$10,000 to diversify his loans properly by investing USD$25 in 400 loans, the UK investor would only require 10 pounds.
The exception is Funding Circle and you would need to use their AutoBid to diversify with minimum of 20 pounds and preferably across 100 businesses.

Strong emphasis on the ability to withdraw funds as long as there are new lenders (liquidity) after paying for fees and discount if interest rates rose. In the US, there are such secondary markets but they are not the focus.
Fully funded insolvency plan in the event that these platforms were to go bankrupt as part of regulatory requirements.
Trade body, Peer to Peer Finance Association formed to protect industry's reputation by encouraging high minimum standards. For example, it has recently passed a directive to its members that all investors should be treated equally. Institutional investors should not be allowed to cherry pick the best loans first at the expense of retail investors.
The US has a much larger market for peer to peer lending and it loan out $12 billion in 2014 compared to $2.3 billion for the UK.
Source: Morgan Stanley
After looking at the differences, we move on to the similarities between the UK and the US. The motivation that drove borrowers to marketplace lending is simply because they can get a lower interest rates when compared to bank's rate. They are there to refinance their existing loans for more favourable rates. For lenders, they can also get higher interest rate for undertaking modest risk.
Borrowers approach these platforms for small personal loans as seen below.
Source: Zopa
One of the appeal of lending on these platforms is that lenders know that they are lending to real people. This is seen in the personal stories behind the loan.
On the other hand, businesses borrow for the following reasons:
Source: Funding Circle
These peer to peer loans have been so popular that 77% of small businesses will approach Funding Circle first before they reach out to banks in 2013. Where banks would take 2 weeks to decide on the loan, these platforms would just take 2 days and the borrowing costs are much lower.
Features
After we have seen the similarities and differences between the US and UK system, it is time for us to dig into the characteristics of these 3 different leading platforms in the UK.
Of these 3 leading platforms, Ratesetter is the only platform that does both personal and business loans. For companies that are offering business loans, they would receive investment from the British Business Bank as part of the government's imperative to support local businesses.
Zopa is the oldest platform and it is focused on personal loans. While its returns and fees might lose out to Ratesetter, it has the largest number of active lenders. This means that existing lenders have higher liquidity when they wish to exit the loan early. This is one edge that Zopa has over other platforms. This edge is slowing eroding as both Funding Circle and Ratesetter are catching up in terms of loan origination.
Funding Circle is the most international of these 3 platforms with presence in 5 countries. Unique among these 3 platforms is the fact that it has no provision fund but it makes up with higher interest rates. It should be noted that Singapore's sovereign fund, Temasek invested $30 million pounds alongside Blackrock in April 2015. They valued Funding Circle at over $1 billion with this deal.
All three have rigorous credit underwriting procedures to protect their reputation and their lenders. Zopa, Ratesetter and Funding Circle use the services of leading credit reporting agencies such as Experian, Equifax and Callcredit as part of the credit assessment. Based on the riskiness of the borrower, they are assigned the appropriate interest rates or rejected.
New Updates
A new update for the UK marketplace lending is the new policy that was recently announced by the Chancellor of Exchequer (UK's Finance Minister) George Osborne would be the extension of Innovative Finance Individual Savings Account to peer to peer loans from 06 April 2016 onwards. The FCA is currently asking for public consultation before its eventual implementation.
This extension would allow investors to save on taxes and set the stage for the eventual inclusion of P2P lending as a debt asset class. This is what Zopa is actively pushing for in its blog to open up a new major market of investors. If institutional pension funds were to accept these loans as an asset, there will be another wave of exponential growth for the industry.
Conclusion
Peer to Peer lending industry is maturing in the UK and much of the regulations are in place to provide for the safety of borrowers and investors. Regulations are also changing to accept this as an asset class of its own. It is clear that the model of cutting out banks as the middleman are widely accepted by both the borrowers and lenders.
The UK market is much smaller than the US market and there are much room for growth. While overseas investors are still barred from investing in the UK market, Funding Circle has made it easier for foreign investor by being the first platform to float an investment trust on the London Stock Exchange called Funding Circle SME Income Fund. This small $150 million aims to provide 7% dividends and it is open to institutional investors.
This is likely to be the tip of the iceberg and Ratesetter has plans to be publicly listed following the footstep of Lending Club. This will create a fortune for its founders and also allow the global public to ride on the rising wave of P2P lending in the UK. That is all for the overview of the UK marketplace lending and thanks for reading.
Brought to you by RobustTechHouse. We provide Fintech Development services.