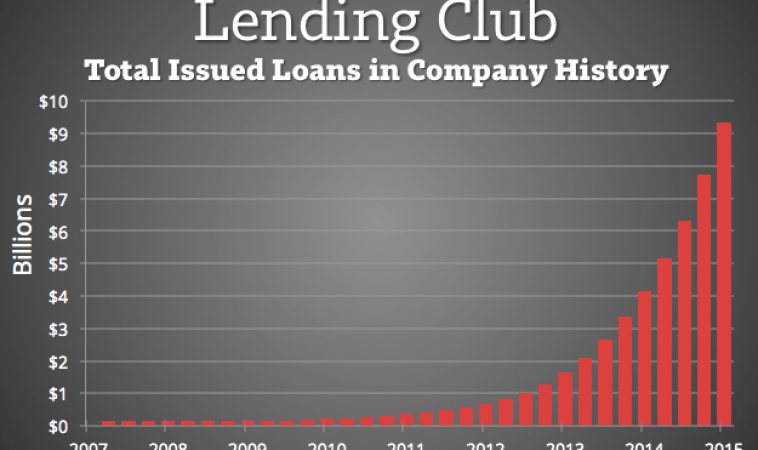 Lending Club vs Prosper. Rise of MarketPlace Lending
This article is contributed by Ong Kai Kiat. He is a professional freelance writer who enjoys the process of discovering and collating new trends and insights for an article. He adds value to society through his articles especially those related to finance and technology. He is reachable at ongkaikiat86@gmail.com
– As banks reduce their lending due to regulatory hurdles, marketplace lenders such as Lending Club and Prosper had risen to fill the void. These are models for the world to adopt.
– Borrowers are ranked according to their risk profile and charged interest rates accordingly. Refinancing at a lower rate is the main motivation for them.
– Lenders have to diversify with 400 investments and $10,000 of capital for positive expectations of returns. There are free and paid tools to assist them in their loan portfolio selection.
– Marketplace lending is a global phenomenon and it is a matter of time before it reaches your shores.
Decline of Banks & Rise of Marketplace Lenders
The rise of peer to peer lending occurred with the gradual fall of the banking system ever since the Global Financial Crisis (GFC) which saw the collapse of the revered 150 years of Lehman Brothers in September 2008. Regulators imposed tough capital requirements on banks and banks were forced to retreat on their loans. The void was filled up by peer to peer lending platforms.
The subsequent rise of peer to peer lending was led by 2 prominent organizations in the United States: Lending Club and Prosper. Currently US regulations is such that only US citizens can be borrowers and lenders in both entities. However it is still important for us to know what is happening in the United States as such major trends might be exported worldwide.
One good example would be the rise of the Exchange Traded Funds. It started in the United States in 1993 Currently it is a popular method for investing worldwide for the instant diversification and low cost.
Dominance of Lending Club & Prosper in the United States
Both Lending Club and Prosper came from San Francisco, California in the United States and from the heart of Silicon Valley. Prosper started slightly earlier in 2005 and used the auction method of interest rate price discovery while Lending Club started later in 2006 and charged a fixed interest rate based on its assessment of the borrower's credit rating. While Prosper had its own recent to use the auction method, it recognized that Lending Club's method was more superior and changed track in 2009.
Lending Club is the more successful marketplace lending platform and it was the first and only peer to peer lender to list on the New York Stock Exchange (NYSE) in November 2014. It is the largest peer to peer lender in the world and Financial Times reported that it raised $870 million from investors who valued the company at $5.4 billion.
Source: LendingMemo
Source: LendingMemo
LendingMemo is a reputable third party reviewer of peer to peer lenders in the United States. As seen from its chart, Lending Club outperformed Prosper 3:1 in terms of loan origination in the United States. Another common trend is that the growth of peer to peer lending had grown steadily from 2006 to 2012 before its exponential growth from 2013 onwards.
While there are others platforms in the market, the entire marketplace lending ecosystem in the United States is dominated by Lending Club and Prosper.
Source: PeerIQ
Hence the marketplace lending industry is practically a duopoly like how Coca-Cola and Pepsi dominate the soda market. We can understand this market by looking at the practices of both companies.
Borrower's Perspective
Credit risk is a good area to begin our discussion. Whenever you lend out your money, there is the distinct risk of you not being paid back. Based on the criteria of each borrower, Lending Club and Prosper categorize the risk of each borrower as seen below.
Source: Lending Club
Source: Prosper
As you can see, both companies classify its borrowers into 7 grades and the lower the risk, the lower the interest which they have to pay. This theory applies to its investors as well. It should be noted that interest rates change every day due to various factors that affects the supply and demand of credit. These rates are accurate at the point of writing, so do not be surprised if the rates change with your click on the links above.
Lending Club disclosed how it priced its loans while Prosper does not. Both Lending Club and Prosper verify the income for their borrowers. Lending Club verifies the suitability of its lenders while there appears to be no such requirements for Prosper at this moment.
Due to the lower transaction cost from online lending, the majority of Lending Club's borrower came with the explicit purpose of refinancing their existing loans at a lower rate.
Source: Lending Club
The payment of credit card loan is also another method of refinancing as marketplace lenders charge a lower interest rates than banks for their credit cards.
Prosper has explained the major reasons for borrowers to seek loans as seen below.
Source: Prosper
You can click on the link above to read the details of the various loan types.
Investor's Perspective
After looking at crowdfunding from the borrower's point of view, it is time to switch to the lender's point of view. The first thing for any investor to keep in mind is that defaults will happen and they have to diversify their loans.
Each investor can participate in each loan from $25 slice and it is recommended that they invest in at least 200 loans or Notes. This means that the minimum investment amount would then be $5000 for reasonable expectations of positive returns. The recommended diversification would be on 400 Notes or a starting investment of $10,000.
Source: LendingMemo
Lending Club had tracked the returns of its lenders invested in 400 notes and found that almost all of them have positive returns. At this point, you would have realized that it is almost impossible for you to handpick 400 notes for investment. In other words, you have to build a large portfolio of loans to be a successful marketplace lender.
Lending Club offers a free selection system called Automated Investing while Prosper offers its own version called Quick Invest. You would just have to put in your own parameters and the system will select the loans that meet your criteria.
Source: Lending Club
As investors, it is worth it to pay at external party who has no conflict of interest to select your portfolio for you. There are platforms such as Lending Robot, NSRPlatform, Peercube and Bluvestment to do the heavy lifting for you.
Source: Lending Robot
These platforms charged between 0.2% to 0.45% on the loan amount as fee for their superior method of filtering and selection. They usually give a free trial for small loan amount from $1000 to $5000.
These sites also allow you to backtest filtering conditions and provide relevant information about the marketplace lending conditions.
Source: NSRPlatform
Another reason to use these platforms is that good loans get picked up very quickly by these automated system especially those that are mispriced by Lending Club and Prosper. So if you are individual investor manually going through the list, you will only get the weaker loans with unappealing interest rates for the risk involved.
Conclusion
The momentum for peer to peer lending is only going to strengthen as we move forward into the future. The initial public listing of Lending Club is a leading example and both Prosper and Lending Club have strong institutional investors behind them. The success of Lending Club has spurred a lot of clones throughout the world.
Marketplace lending is beneficial for both lenders and borrowers. Lenders can get higher interest rates with lower risk and borrowers can get lower priced loans. The online platforms can profit from the fees which they charge both the lenders and borrowers. Hence it is only a matter of time before it reached your shores and technology has once again played the leading role in disrupting business as we know it.
Brought to you by RobustTechHouse. We provide Fintech Development services.