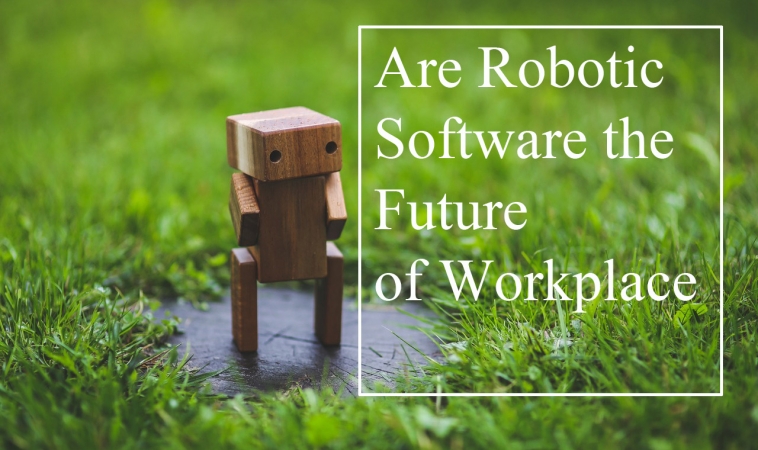 Are Robotic Software the Future of Workplace?
In a lot of sci-fi movies, there is a common depiction of a world that has been taken over by robots. Most of them start with robots and computer software performing basic tasks in the office environment, and then there is a more upscale takeover by the robots. The robots then begin to eliminate the human race until there are just a few individuals left that are able to fight the extinction.
While we may not be looking at such a drastic fate just yet, robotic software certainly presents a more attractive future for the work place environment. Technology has thrived on replacing human efforts because of one simple thing – ease. Innovation has made it a lot easier for people to accomplish tasks that used to be considered unachievable within just a few seconds. Take for example calculating an extremely long list of balance sheet figures manually with a regular calculator against compiling such a long list on a computer software like Microsoft Excel and using the simple summation function. Technology thrives simply because of the fact that it has made it incredibly easy for humans to achieve insurmountable tasks, and will continue to do so.
Robotic software has been greatly employed in the work place within the last decade. A lot of industries, including finance, manufacturing and even some service industries have seen a lot of human jobs replaced by virtual workers. Robots are becoming more and more invisible, and are developing an autonomous capability implying that they can achieve a vast number of tasks on their own without any form of human intervention. They have become a very crucial and instrumental part of the work place environment and just may even be the future of it.
Why are companies inclined to make use of robotic software?
A lot of companies would really have no problem making use of manpower like they initially began with, but there is one potent driving reason behind why companies simply MUST go with the times and employ the help of these virtual workers. This is because consumers do not ever stop wanting to get products and services at a cheaper price. This desire for cheaper alternatives makes it a very competitive environment for companies, meaning that they have to employ the help of virtual workers to complete tasks. If competitors spring up, that are able to complete tasks faster and more efficiently, meaning they can provide goods for consumers at a cheaper price, hence the threat of extinction is ever present. This makes it very necessary for companies to drive their wage bill even lower by employing the help of these virtual workers that save a lot of time and effort.
Are robotic software the future of the workplace environment?
The work of robotic software has evolved within the past decade into systems that we could not have thought possible. The field of robotics has transformed from the use of traditional robots, which were often in the form of hardware, into a world where we depend on robotic software that is capable of automating our daily lives. This cuts across every single industry, and is present in both white-collar jobs and blue-collar jobs alike. Companies are able to find computer software that perform the tasks of their employees, and even execute such tasks faster and more effectively. This evolving nature of our lives viz-a-viz the work place environment has even transformed the definition of a robot. A number of years ago, if one is in a discussion about robots, it will most likely be referring to a machine that has a resemblance of human for and can replicate certain human movements and functionalities.
However, this definition of the 'robot' has been declared mundane by our advancements in technology. Certain concepts, like artificial intelligence have greatly transformed what a robot is, and what it can do. Take for example the simple AI facility on mobile devices that is referred to as SIRI. On a small scale, this virtual worker is able to accomplish tasks on mobile devices without the owner even moving a muscle. On a much larger scale, there have been developments of robotic software that is transforming the way companies operate.
This therefore implies that, if robotic software and virtual workers follow the trend upon which it is being developed, it just may stand to be the future of the workplace environment. We just may live to witness a scenario where very few employees are actually present in the work place and a lot of virtual workers perform all the tasks. This future, while it is a very attractive one, can only be achieved with hard work and innovation.
Brought to you by the RobustTechHouse team.  If you like our articles, please also check out our Facebook page.