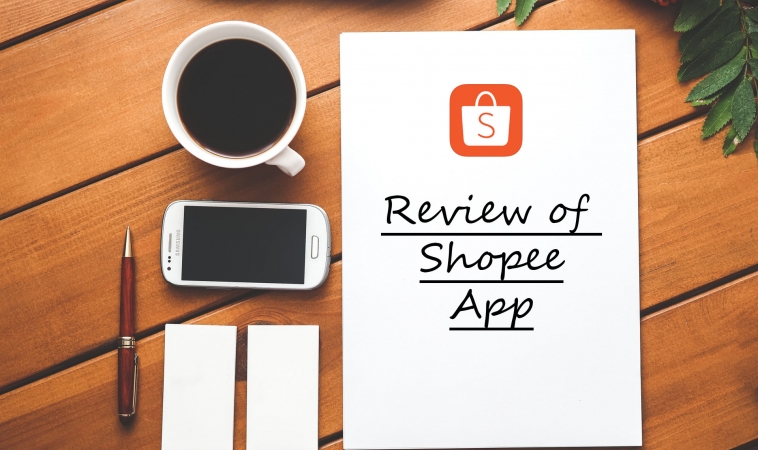 Review of Shopee Singapore App 
With the growing popularity of online shopping platforms, more and more retailers are working on extending their digital presence. According to a recent survey conducted by Apptentive, approximately 88% of respondents use mobile shopping apps. This is not only due to the fact that you can review and purchase products from the comfort of your home, but also because an online medium allows avid shoppers to compare prices, check availability of products, receive special discounts and share lists with friends and family. If you're interested in exploring other options aside from your conventional local store, then you might want to look into Shopee – a free mobile application designed for quick, easy and safe online shopping.
Now To Review of Shopee Singapore App
Shopee is created by a Singapore-based startup, the newly launched marketplace app allows you to sell and purchase products with a simple tap and ensures easy and secure payment. Gathering several million users across Southeast Asia, the app is tailored to the marketing needs and ecommerce demand of this region and is competing with other major industry leaders like Carousell (particularly in Taiwan and Singapore). Featuring keyword-based search tools and listings with up to 9 pictures through which you can market and sell your products, Shopee has a solid feedback and rating system that ensures you interact only with reliable retailers that have marketplace validity. The app also offers you the possibility of opening a live chat with a potential customer and allows you to create and skim through countless listings – without any commission or download required. In addition, you can track and share your listings via social media, as well as follow your favorite users for regular notifications on their new listings.
Featuring a wide array of categories, from health, beauty, food and apparel to computers, collectibles, gadgets and games, Shopee is unique due to its dedication to customer service and transaction safety. Based on your previous search words and purchases, you will also receive personalized recommendations and updates on your favorite listings. Unlike other unreliable mobile shopping apps, Shopee offers a secure buyer-seller interaction, as all payments are made directly to the app's bank account, instead of the seller's personal tab.
Moreover, the money is only released after the buyer has received his product or the Shopee Guarantee has expired. In certain circumstances, you do have the option to prolong the guarantee protection for up to 3 days. The app also has a strict and reliable return policy, allowing buyers to request a refund if they haven't received the item within the established time frame. If you need help with organizing your products, you can check out the Seller Assistant option, which can offer you marketing tips and help you keep track of orders and listings.
The app does have a few shortcomings, if you're using it as a seller – it takes approximately 3 days the payment to be processed after the buyer has received his product. Also, if your item is available only in 1 unit, this might cause difficulty if a potential buyer orders it but doesn't finalize the transaction. In this case, your item will go out of stock for up to 3 days before you can put it back on sale again, since customers are allowed 3 days to make the payment after reserving a certain product.
Pros & Cons
Pros
Comprehensive listings, live chat, reliable rating and review system
Encouraging marketplace environment and free vouchers
User-friendly interface
No charge for listings and no transaction fees
Sharing options for social media platforms
Secure payment options and return policy
Cons
Extended time required for processing funds
If you're new to online shopping and you're looking for a user-friendly app that can provide secure transactions with credible retailers, then Shopee is definitely your best bet. With millions of buyers and sellers interacting and no listing fees or commissions required, this app is perfect for finding your favorite products (from clothing to home décor and gadgets) and making quick and easy transactions.
Brought to you by the RobustTechHouse team.  If you like our articles, please also check out our Facebook page.
---
Also published on Medium.