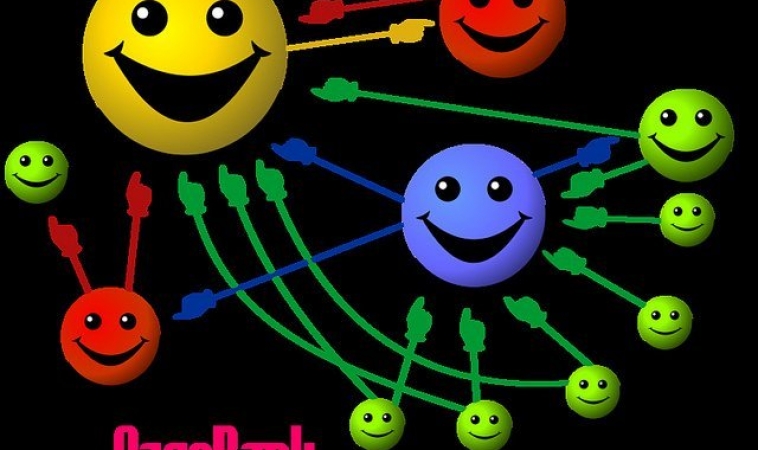 Building High Quality Backlinks For Your Ecommerce Site
Search Engine Optimization (SEO) is a great tool used in increasing a site's search engine rank. When you type in a keyword on Google, several results show up starting with the first 10. It is possible for your site to be among these top 10 results pertaining to the searched keyword, but it all boils down to the effort you have made in ensuring that your site ranks high among others in that same niche with you. This makes SEO practice extremely valuable in today's ECommerce business.
Here we highlight how to build high quality backlinks for your ECommerce Site, which is one of the best methods of ranking well on important search engines.
SEO can basically be divided into on-page and off-page practices. While on-page SEO practices deal with optimizations that help search engines understand a site, and place it among results pertaining to a particular searched keyword, off-page SEO practices help search engines know which of the numerous sites offering similar services are more relevant to the searched keyword. The major difference between both practices is the fact that off-page SEO help a particular site stand out among the numerous sites in the same niche and this is usually made possible with the help of backlinks.
Backlinks can simply be defined as links from other sites that point to your site; and the act of getting these links from other sites is known as link-building. Since link-building is a core SEO technique that most online ECommerce entrepreneurs should focus on, here are tips with which you can build high quality backlinks for your ECommerce business.
1. Set a Backlink Goal
High quality backlinks can only be achieved by putting in time and effort into the building process. Since it's usually a long-term strategy, and an important one at that, it is paramount that you set goals for yourself as it helps channel all your efforts towards achieving your set goals. For entrepreneurs new to the ecommerce niche, setting a quarterly goal is one of the best steps you can ever take towards a successful link-building.
2. Most Backlinks are Not Created Equal
Building genuine backlinks is important. Backlinks can be categorized as follow and nofollow backlinks. A follow backlink helps your SEO, as the sites where they are placed inform search engines that they endorse your backlink (site) whereas, a nofollow backlink is one in which the sites they are placed inform search engines that they acknowledge the existence of your backlink but cannot vouch for them. A follow, and nofollow backlink can easily be identified with their HTML codes. That of a follow backlink is the usual html code for creating hyperlinks, while that of a nofollow backlink uses the usual hyperlink html code but with the inclusion of an extra bit of text (rel="nofollow") between "a" and "href".
3. Some Backlinks have More Value than Others
Backlinks from popular sites such as CNN and Ebay worth more in value than a link from someone's newly created blog. With patience and hard work, you can eventually build stronger backlinks by following key elements that have been used successfully in the past by others.
4. Never Never Never Buy Backlinks
Although backlinks have different individual weights just as mentioned in the previous paragraph, some are just unfortunately bad. Bad backlinks usually come from scam sites having one major aim which is to find weak points in search engines that it can exploit to increase the rankings of your ecommerce site. You should completely abstain from such backlinks in order not to get your site penalized, or completely blacklisted by the search engines.
Trying also to cut corners by purchasing backlinks can really get you into a huge mess, therefore your best bet remains dedicating your time and effort towards building genuine backlinks from credible sources.
5. Exploit Numerous Ways of Building Backlinks
There are numerous ways with which you can build legitimate backlinks for your ecommerce site therefore exploit as many as possible in order to come up with a few that works perfectly and effortlessly for you. By conducting an intensive research both online and offline, you can get quality information on ways by which others successfully built their backlinks in the past and check if it works for you. Some popular backlink building methods include niche forums, email outreach, broken links method, infographics, guest posts on related sites, and many more.
6. Good links to your Site
A lot of entrepreneurs get confused on the best links to their ecommerce stores but this is actually nothing to be confused about. The best links are those coming from authentic sites with informative content and lots of social media involvement. You can build these links yourself or earn them. As long as they are from authority sites related to your niche, they are of great SEO value.
Conclusion
Quality backlinks remain one of the best methods of ranking high on Google's search result page and the earlier you start implementing it for your ECommerce site, the better for you in terms of attaining success in your ECommerce endeavors. Here we highlight how to build high quality backlinks for your ECommerce Site, which is one of the best methods of ranking well on important search engines.
Brought to you by RobustTechHouse. We provide E-Commerce Development services.
---
Also published on Medium.