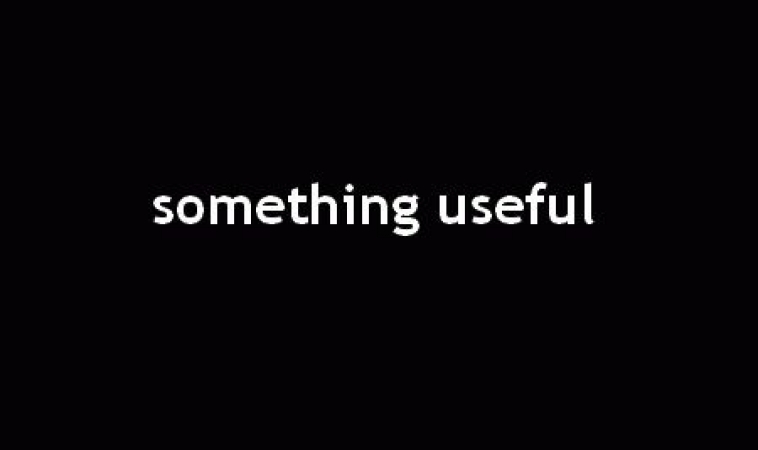 Top 20 Most Useful Tools For Online Entrepreneurs
Introduction
Being an online entrepreneur comes with some of the greatest challenges you can ever face in your lifetime. It can be frustrating at times especially when you put in so much effort to achieve success and everything seems to be going the opposite way for you. The best thing you can do in such situations is to keep calm, have a little patience, and continue doing the right things with a positive mind that something good will surely come out of it in no distant time. Below are 20 extremely important tools – grouped according to their major functions – capable of improving the lives of all online entrepreneurs.
Organizational Tools
With this little online tool, you can have all your important documents synchronized with your computer, tablet, and phone. It's a great innovation that all online entrepreneurs would surely enjoy.
This is another software similar to Dropbox but different, in that it acts as an online notebook where you can drop important notes and have it saved on a cloud server enabling you access it across a wide range of devices.
With 1Password, you can create a strong and secure password for every site you visit. It eliminates all the numerous thoughts that come to mind whenever you are required to create a password or enter them in a site.
Customer Support Tools
For online entrepreneurs with the aim of having a chat support, Clickdesk does a great job of combining both chat and support desks to help communicate with your customers whenever needed.
This is another great chat support software for your  site. Some entrepreneurs are not satisfied with the services offered by a particular chat software therefore its best you try out several software available until you are satisfied with one.
Virtual Assistants
Some online entrepreneurs prefer to have a blog on their sites for information regarding important and latest deals. With Upwork, you can get quality Freelancers to help you come up with engaging articles for your blog.
Fiverr is a place every online entrepreneur wants to be due to the array of things that can be done there. Starting with only $5, you can buy and sell small services as related to your online business.
Word Processing
While some entrepreneurs are not bothered with errors in their write-ups, several others are; and the best method of getting rid of these errors is by using Grammarly. No matter how good one is in writing, a few unnoticeable errors can occur and Grammarly can surely take care of this.
With Draft, you can write freely and effortlessly wherever you are without the fear of losing the document. Writing inspirations come rarely and draft remains your best software to quickly jot it down.
Social Media Management Tools
The social media is a great avenue to advertise your goods and services and with buffer, you can have all your social media accounts updated with one click.
Topsy is another great social media tool to monitor certain hashtags and accounts in order to keep you updated with current events and trends.
Crowdbooster
In order to maintain your traffic and conversion rates, you need to be aware of the impact your social media marketing campaigns are making online. With Crowdbooster, you can manage and measure your campaigns effectively.
Graphic Tools
Photoshop is not a tool only for artists, as an online entrepreneur, you'll also need it to create some interesting effects on your site.
Sketch is another great tool that all entrepreneurs should be familiar with. Although not as popular as Photoshop, it remains one of the best tools for creating beautiful programs.
Hatchful is one of Shopify's free business tools and it enables you to create a logo and brand package within a matter of minutes from your smartphone.
Site Data Analytics
Google Analytics is an online tool I believe up to 99% of online entrepreneurs are using on their various sites. Its ability to provide you with several information concerning the welfare of your site is just splendid!
Although not as popular and influential as Google Analytics, this online tool can also do a great job by providing you with important information on where your traffic is coming from.
Email Marketing
If you have not been utilizing Email Marketing for channeling traffic to your site then you are really losing out on some potential customers. With Mailchimp, you can build a good list of customers for your site.
Royalty Free Stock Images
All online entrepreneurs need pictures to make their sites colorful just as offline stores need banners and flyers. Free stock images site like Unsplash is the best destination for you.
Superfamous is another site with some of the best free stock images you'll ever find on the net. With its natural and abstract stock photos, you'll definitely find most of the pictures you need for your business.
Text Fonts
The final important tool on this list for your site is Google Fonts. With Google fonts, you can get some of the best choice for your site texts. Google Fonts is free and easy to use on your site.
Conclusion
With so much useful tools at your disposal, it is now left to you to choose the most convenient tools to be used on your site for better optimization.
Brought to you by RobustTechHouse. We provide E-Commerce Development services.
---
Also published on Medium.