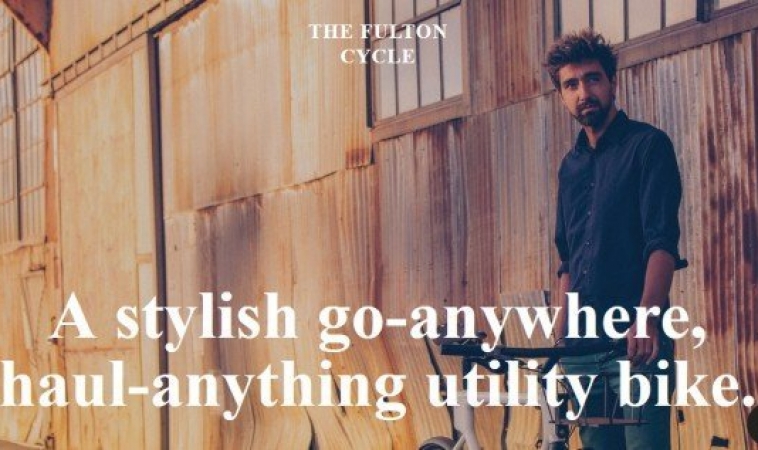 Top 5 Best SquareSpace ECommerce Templates
Whether you are launching an online store or promoting your existing brick and mortar business, the layout of your site is a critical component of long-term success. From load time to auto-play videos, each element of your site needs to be carefully considered. For business owners who want to focus on growing their business instead of tinkering with templates, SquareSpace offers a number of excellent SquareSpace ECommerce themes. Check out our top 5 best SquareSpace ECommerce templates to see which one will become the new face of your online business:
1. Supply
The Supply template offers a minimalist interface so your product images stand out. With your page menu on the left side of the screen, your header slider and thumbnail images are front and center to entice your site's visitors. This clean and crisp template lets you add anything from an about page to a blog to your ECommerce store.
2. Fulton
Squarespace's Fulton template offers a scroll-down interface and rotating sliders. Spotlight your online business' products atop your site and then offer graphics and documentation as visitors to your site scroll down to discover delightful details. Site elements like your FAQ page, terms & conditions page, and privacy policy can all be viewed via footer links with the Fulton template.
3. Devlin
The Devlin Squarespace template is a terrific choice regardless if you are selling purses, pastries, or puppy paraphernalia. With a large header image, classic fonts, and a three-column layout, this theme lets you spotlight your products without inundating your audience with extra bells and whistles. Integrate your social media feeds, add a blog to your site, and feature products you want your audience to discover.
4. Wexley
If your ECommerce site will offer products like photographs or illustrations, the Wexley template is a terrific option to consider. Greet your site's visitors with a front page full of portfolio images and add multiple features to your site including a blog, a contact page, or even a page full of social media feeds from your Instagram or Pinterest page.
5. Adversary
For online businesses offering music products or digital downloads, the Adversary template from SquareSpace is a top pick. With oversized image sliders perfect for spotlighting band images or album covers, this engaging template lets you add everything from a booking page to a media download page. Link to your SoundCloud files, spotlight your Instagram feed, or showcase your YouTube channel.
Conclusion
SquareSpace offers templates for everything from online wedding businesses to restaurant sites. If you want to offer your customers fast load times, engaging layouts, and classic styles without clutter, you can't go wrong by investigating SquareSpace ECommerce templates for your ECommerce endeavor.
Brought to you by RobustTechHouse. We provide E-Commerce Development services.