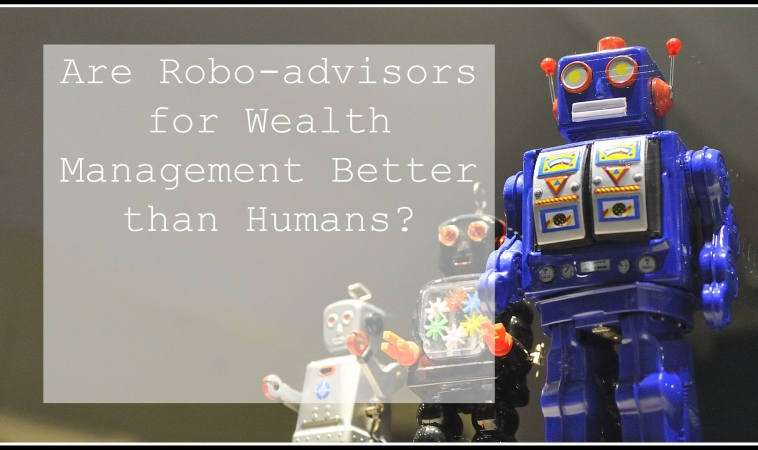 Are robo-advisors for wealth management better than humans?
Technology has over time recreated the way human beings go about our activities. This is one of the reasons why we are advancing on several fronts today. Aspects of life like healthcare and finance have now become a lot simpler because of the innovation that we have around. Nowadays, there are a lot of algorithms that make use of machine learning to solve a lot of finance related problems. For example, these so called robo-advisors have the ability to select the optimum portfolio strategy for a client based on a series of factors including his/her risk appetite. In the words of the financial world, robo-advisors seek to select the portfolio that best represents the beta (in some stance called smart beta) of the market. It has even transcended to the point where this can be mixed with an assortment of government bonds and large cap equities to select and allocate funds for the client automatically. This entire process makes it a lot easier for clients to make wiser financial decisions.
A lot of times, what clients really need is the optimal diversification of a client's portfolio at the lowest possible cost. It is important to find out how the client can make the most possible money by investing his money in as many attractive opportunities as possible. This ability of robo advisors has led to a lot of debate on whether or not these machines are actually better than human financial advisors, or are humans the best people to handle their own financial investment. In this article, we would be taking a look at what robo advisors are, and analysing whether or not they are actually better than humans in managing finances.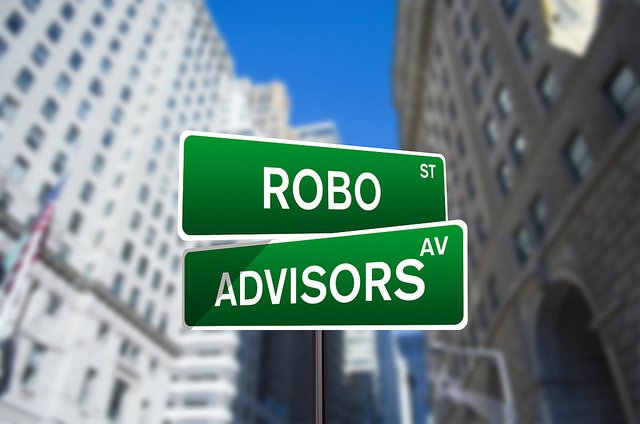 Photo from InvestmentZen Images
What are robo advisors?
Before we go into the debate of who is the best person to give advice on finances and investment, it is important to fully understand what a robo advisor is. Robo advisors are often web based platforms that are created to provide reliable investment and make decisions on behalf of a client. They often provided wealth management services for clients that are often automated, and they have the ability to make portfolio allocations and make recommendations concerning investments based on the risk assessment provided.
While the concept of robo advisors seems like a truly fascinating one, it is important to understand why robo advisors began to be employed in the first place. The development of this technology began in about 2008, when people began to realise that bankers reserved the ability to provide bad advice to clients for their sole benefit. In 2008, robo advisors were then created to provide a more unbiased form of advice for clients looking for advice on investment decisions at a far lower costs. This also played a part in making financial advisors become more advanced at their job and therefore made the system even more effective.
The advancements in technology also made this become even more effective, and clients seeking proper advice were therefore able to get good advice faster and cheaper (24/7), which translated into better financial returns on their investments. This innovation showed that the industry required a paradigm shift, and robo advisors were providing a new edge to the concept of fund management.
What are the benefits of using robo-advisors?
Robo advisors provided a more cost effective way of making investment decisions. Instead of having to pay bankers thousands of dollars to get good advice, there are quite a number of automated advisory platforms from which clients can get proper advice concerning their investments, and not have to break the bank while doing this. They also provided services like tax loss harvesting and even the automatic rebalancing of portfolios. The cost of these services usually range between weekly or monthly payments depending on the need of the client.
Robo advisors often require very little in terms of investment requirements. For example, with a robot investor, you can make investments of $0-$25,000, however, traditional advisors would often require that you make a much larger investment.
What are the shortfalls of robo advisors?
There is the absence of the human factor when you are dealing with robo advisors. This may not seem like much, but when it comes to investments, it can be quite a lot. There are quite a number of cases where machine predictions can be wrong, and they would lack the intuitiveness of a human.
Also, there is no personalization when it comes to robo advisors. There is only a limited amount of goals and requirements of the individual that the machine can take into consideration. When you are dealing with a human advisor, it is more likely that he or she would be able to properly understand you.
Who's better then?
We can deliberate on this for hours, weeks, months and possibly even years, but the truth is, unless technology is unable to come up with a more advanced form of providing advisory services, the debate would never end. It depends on the needs of the client. Some clients require a more personalised or in-depth look at their investment, while others require more of a baseline assessment of investment needs.
Brought to you by RobustTechHouse. We provide Fintech Development services.