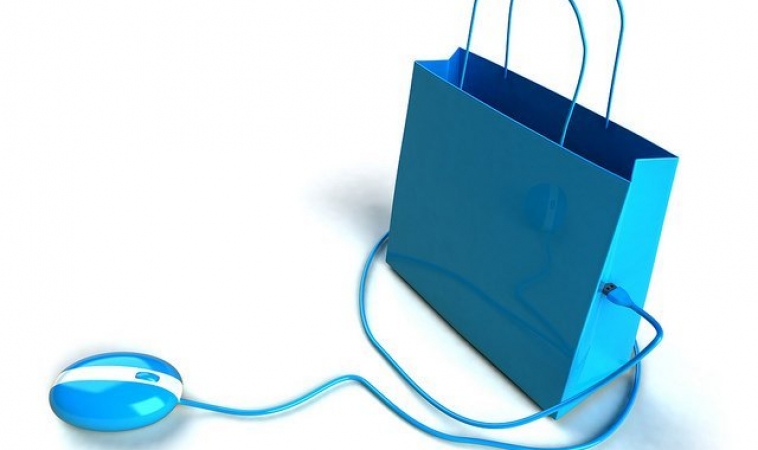 10 Tips To Maximise Your ECommerce WordPress Blog
Your ECommerce site can use a blog with fabulous content for content marketing which your readers (and search engines) would love. Powering some 75 million websites, WordPress is the world's most popular content management system for blogging. It provides an exceptional degree of customisation to the extent that no two websites have to look the same. However, despite its relatively easy learning curve, you'll be able to get a lot more out of your ECommerce WordPress Blog with the following tips:
1 – Use the Sitemaps Protocol
When the search engines visit your website, they'll need to be able to navigate it with ease in order to make sense of its structure and content. Search engine optimisation (SEO) refers to making your website more accessible to the search engine robots, and this involves using the Sitemaps protocol to make a complete, machine-readable map of your website. Fortunately, you don't need to know anything about coding to create a sitemap, since plugins such as Google XML Sitemaps can do it for you to maximize your ECommerce WordPress blog.
2 – Customise Your Permalinks
Permalinks are the addresses that people enter into their browsers and that the search engines list to reach a particular page on your ECommerce WordPress blog. To maximise the visibility of your content in the search engines, you'll want to choose a suitable permalink structure, and for best results, you should choose the post name. You can choose your preferred permalink structure in the main settings page of your WordPress administrator dashboard.
3 – Choose a Responsive Theme
With more people browsing the Web from smartphones and tablet computers than ever before, optimising for mobile has become absolutely essential. Among the thousands of themes available for WordPress are hundreds of responsive themes that allow your website to scale automatically to the small screen by rearranging on-page elements for a more optimal mobile experience. These days, you should always choose a responsive theme for your ECommerce WordPress blog.
4 – Keep Everything Up-to-Date
Both the search engines and your readers love content that is both current and relevant. By contrast, a static website is not likely to remain long in the first page of the search results. Being originally designed as a blogging platform, WordPress is perfectly tailored towards regular content publication, but you should also keep the platform, your chosen theme and all of your plugins up-to-date at all times. WordPress will let you know as soon as updates are available.
5 – Optimise Your Images
You should optimise all of the visual content on your website in order to minimise bandwidth consumption, maximise performance and assist search engine optimisation. If you have a lot of images, it is wise to have them hosted off-site, on a website like Flickr, and embed them on your WordPress blog using an appropriate plugin so that they don't consume your own bandwidth. Secondly, always accompany images with alt text to help the search engines make sense of them.
6 – Have a Self-Hosted Blog
If you want to take blogging seriously, you're going to need to have a self-hosted website with its own domain. Having a free website at WordPress.com is fine for a small hobby blog, but it doesn't allow you to monetise your website, and it isn't likely to do very well in the search engines either. Additionally, having a self-hosted ECommerce WordPress blog website provides you with full access to all of the themes and plugins available for the platform, as well as the ability to build your own from scratch.
7 – Don't Use a Subdomain
Moz recommends that you keep all of your content on a single subdomain so that the search engines rank it together rather than separately. Instead, have a subdirectory for your blog, such as website.com/blog, rather than blog.website.com, if your blog is to serve as an addition to your main website. Subdomains should only be used when the website and the blog deal with completely different subject matter and require different content with each niche requiring a separate channel.
8 – Schedule Backups
It's always a good idea to keep backups of your efforts rather than relying solely on your hosting provider to take care of your content. After all, websites do get hacked on occasion, and this may cause permanent data loss. By scheduling automatic backups and having them emailed to you on a regular basis, you'll be able to keep your ECommerce WordPress Blog database and content safe. There are many plugins for automating and scheduling backups, such as BackUpWordPress and Backup Scheduler.
9 – Install WordPress SEO by Yoast
WordPress SEO by Yoast is the most popular WordPress plugin of all, and for good reason. Although WordPress is quite a search-friendly platform by itself, this plugin will help you to optimise your website even more through the use of meta and link elements, XML Sitemaps, page analyses, keyword optimisation, RSS optimisation, social media integration and more.
10 – Provide an Excellent Header Image
The first thing that most visitors to your website will see is the header image. This essential image can either make or break your ECommerce site, but if you're just using the default image that came with your theme, it is hardly going to do much to emphasise your creativity. Choose an image that captures the subject matter of your website in such a way that it inspires people to carry on reading. The optimal size of the header image will vary depending on your chosen theme.
Conclusion
Your eCommerce site can use a blog with great content and above we presented 10 tips to maximize your mileage with your ECommerce WordPress blog.
Brought to you by RobustTechHouse. We provide E-Commerce Development services.