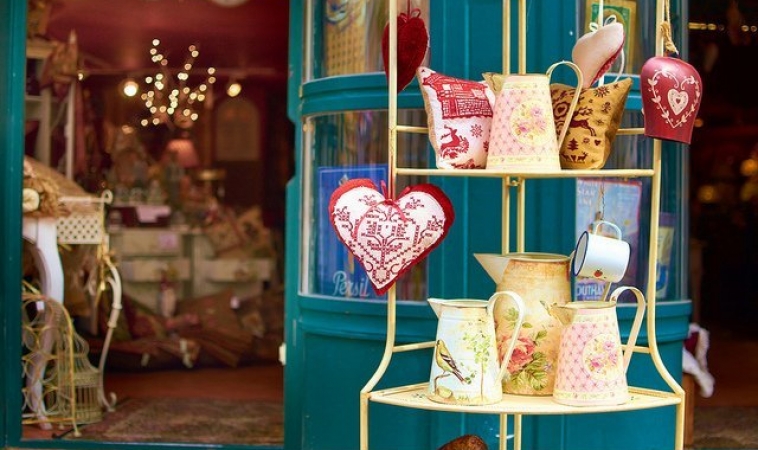 Top 10 ECommerce Blogs for ECommerce Entrepreneurs
Staying on top of the latest news and happenings in the world of ECommerce on a daily basis is quite challenging especially with the huge amount of blogs and websites on the internet. It is common to always find poor, and sometimes unrelated blogs when conducting a search for information especially when it's in a popular niche as this. In order to save your valuable time, this article focuses on the top 10 ECommerce blogs every ECommerce entrepreneur should be following.
Get elastic has really done enough to be on the top of this list. Named as one of the best 15 entrepreneur blogs by Wall Street Journal, and as the top ECommerce blog by PostRank, they cover all aspect of ECommerce, starting from web design to SEO and SEM.  They are also known for publishing important information such as industry news, ECommerce tips and advices three times every week.
Practical ECommerce is another ECommerce blog worth following due to their well-rounded resource covering all areas of ECommerce. Areas covered include marketing, shopping carts, search engines, social media and design, management and more.
Groove is a creative digital agency that covers all areas of internet businesses including ECommerce, SEM, SEO, design, marketing, and more. You can visit their ECommerce blog to get information whenever you want, and another interesting thing about them is their vlog. Videos are usually more explanatory than articles so you may decide to visit their vlog instead for exquisite information.
Packed with a huge amount of information on how to achieve success in the internet world, Shopify should be among the list of your top ECommerce sites. It also has wiki and free tools such as the store grader tool designed to examine your site after which it sends a comprehensive report regarding optimization and other technical issues in relation to your site. You can also find generators for Terms and Conditions, privacy policies, refund policies, video guides, and forums where all aspects of ECommerce are discussed.
This ECommerce blog is designed to support upcoming entrepreneurs in their bid to achieve success in the ECommerce world and as such, it is loaded with actionable and interesting content that offers practical advice and tips on how to get ahead in the business. Although they don't post contents often, you can always bookmark the blog on your favorite browser so that you can easily visit it from time to time.
CMS wire is another top ECommerce site that publishes content on online marketing, customer experience management, software, events, and more. They are very business-oriented and as such, publishes top information that people outside the ecommerce industry may find difficult to understand. They also have several educative webinars that you can go through for more information.
Richard Lazazzera, the founder of this ECommerce blog covers important ECommerce topics such as deciding whether to dropship, choosing and validating a product to sell, negotiating with manufacturers, and manufacture or wholesale. These topics are based on his real life experiences in the ECommerce world therefore, you'll be learning from an expert who has gone through the ups and downs in the ECommerce world.
8. eCommerce Times
ECT News Network, the owner of eCommerce Times, is one of the largest e-business publishers in the United States today. They focus more on the technological areas of ECommerce unlike others. Content on e-business, mobile, security, enterprise IT, and more are published on a daily basis therefore you can count on them to always have that vital information you need to succeed in your business.
Founded in 1999 by Faulkner and Gray before being acquired by Vertical Web Media the year after, Internet Retailer Magazine is one of the oldest ECommerce site in the business world today. They are known for publishing a good number of contents daily on e-retail, B2B, mobile commerce, marketing and technology, and more. You can also find webinars, resource library, vendor directory, and lots of more information on the site for your daily review.
Representing retailers in more than 45 countries worldwide, the National Retail Federation is the largest retail trade association in the world today. You can be sure of getting daily information on the latest news, information on the law, advice on ecommerce, and more. If you are an upcoming entrepreneur, this site must be added to your bookmarks and visited on daily basis to learn the ultimate ways of succeeding in the business world.
Conclusion
By following the ECommerce blogs discussed above, you'll always have first-hand information on the latest news and happenings in the ECommerce world. You'll also learn the tips and tricks required to succeed where others have failed so add these ECommerce blogs to your bookmarks and you'll surely be glad you did.
Brought to you by RobustTechHouse. We provide E-Commerce Development services.