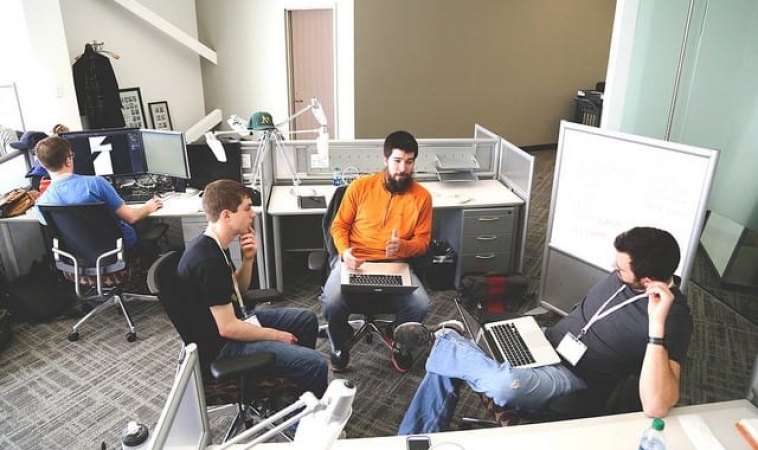 Image Credits: Flickr
Thanks to the significant growth in technology over the past few years, the world is now in the digital age. Smartphones and mobile apps have become an integral part of everyone's lives, as they have the power to execute the majority of the regular activities. Whether you are looking to order food, hire a taxi, look for a pair of headphones or any other activity, there is a mobile app for all these activities.
In Singapore, there are more than 4 million smartphone users. There is another study conducted by Strait Times, which show that Singaporeans spend an average of three hours every day on their smartphones. Small businesses can no longer afford to have a presence in the mobile world, as it is one of the biggest markets in every industry. Although a lot of small businesses have an online presence (websites), having mobile apps boost customer service and sales simultaneously.
If you are a small business owner, it is time you invested your resources in a mobile app. To show you the importance of mobile apps, here are five benefits of having one. Be sure to also check out our advice regarding mobile app development.
Allows you to collect customer feedback and insight
One of the biggest advantages of having a mobile app for your small business is that you will get to know more about your products and services. To stand out from your competitors, it is paramount that your relationship with your customers shouldn't come to an end after they purchase your products and services. They should have the opportunity to provide feedback, as it allows you to take your business to a whole new level. If your customers start reporting small issues, you can get to the bottom of the problem quickly.
Also, it gives you the opportunity to analyze the behaviors of your customers. With this data, you can get valuable insights, allowing you to make better investments, which will improve your ROI (Return on Investment).
Effective marketing techniques
Marketing is one of the most important tools for any small business, as it opens up new opportunities for your brand. For starters, marketing allows you to create a brand image, an important aspect of the markets of today. There are hundreds of competitors who are targeting your target audience, with the hope of selling their products and services. With the right brand recognition among your target audience, you get the assurance that they will continue to invest in what you have to offer.
Through a mobile app, you can let your customers know about your latest products and services. If you are holding a sale, your app users will be the first ones to know. With location-based services, you can personalize the marketing messages and make a bigger impact on the minds of your users.
Improve customer loyalty
If you want to ensure that your target audience continues to purchase your business's products and services, you need customer loyalty. Mobile apps can help build customer loyalty in many ways. One technique is that it allows you to respond to your customer's queries immediately, which gains their trust.
Another method is to provide loyalty programs, which allows your users to avail your products and services at lower prices. For example, you can give your users points, every time they get one of their friends or family members to install your mobile app.
Increase in customer engagement
Customer engagement is important in the digital age due to their short attention spans. As there are a plethora of products and services available in the market, it is vital that your target audience continues to focus on what you have to offer. With a mobile app, your customers can always be in touch with you. For example, if your customers are facing problems with a certain product, they can use your mobile app to get in touch with your customer support team. Similarly, if you want opinions from your customers about your latest venture, you can ask them through your mobile app.
Larger customer base
For your business to grow and compete with larger corporations, your customer base has to grow exponentially. Also, your business has to be where your target audience is at the moment. Given the fact that the world is moving towards smartphones, having a presence there is vital for your business. Among the younger portion of your target audience, mobile apps are extremely popular.
When you have a mobile app, your users can let their friends and family members know about its existence and functionality. Potential customers can also know about your business through generic search.
The advantages of having a mobile app for your small business is endless. If you want to get a mobile app for your small business, get in touch with Robust Tech House today. Thanks to our team of world-class developers and designers, we can build the perfect mobile app your business!
---
Also published on Medium.