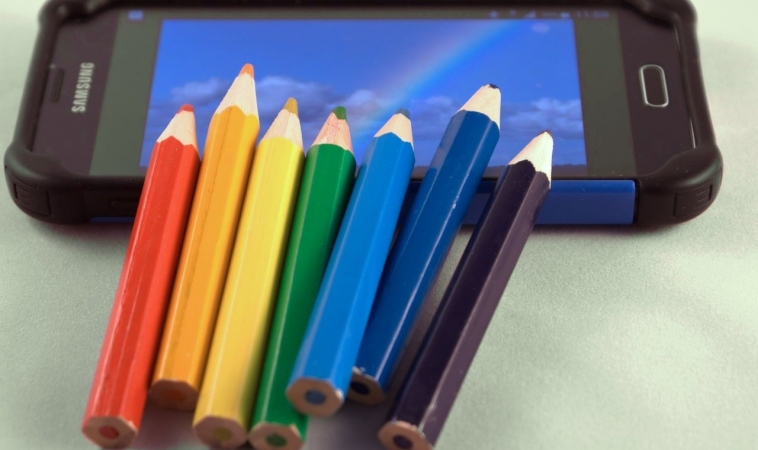 Image Credits: Pixabay
It is a well-established fact that if you want to engage users on your mobile app, you have to think about three main things – functionality, user interface, and user experience. As your users are heavily interacting with a GUI (Graphic User Interface), color has a huge role to play.
The right colors make it easier for your users to go through your content, understand functions, and interact correctly with all the elements in your mobile app. Most of the app developers in the market focus on making their mobiles as user-friendly as possible. However, forgetting to focus on colors is not a good practice as it makes a significant app. The right set of hues will make your mobile app attractive and eye-catchy to all those who use your mobile app.
When you start thinking about color, you will then realize that you need to think about this important element. As we want you to make the right choice for your mobile app, you will learn everything you need to know about colors in app design.
The true meaning behind some of the most popular colors in the industry
In most cases, app designers will select colors according to the latest trends in the mobile application industry. Although you can follow this methodology, the best practice is to make sure you are aware of why you are selecting particular hues for some of your elements. Here are some of the most popular colors in the mobile app industry, along with their true meaning:
If you go for this hue, it represents peacefulness, serenity, and prosperity. It makes your users feel confident and secure.
The color green makes you think about health, tranquillity, and nature. Users also associate it with money.
As orange makes users enthusiastic and excited, app designers use it to highlight their call to action buttons.
When you go for this color, it gives importance to a specific element. For this reason, you can also go for red to highlight important things, such as errors or call to action buttons.
By picking yellow, your users will feel optimistic and happy at the same time.
How many colors should you use in a mobile app?
As there are millions of colors to choose from, you often wonder how many colors can you use in your mobile app. To put things into perspective, if you use too many colors, your users won't know where to focus or which ones are the most important elements. According to a study done by the University of Toronto, the vast majority of people prefer color combinations which are simple. In other words, you should only use a maximum of three colors in your mobile app.
Selecting a color for your mobile app's icon
If you take a look at the Apple App Store or Google Play Store, you will come across icons with a variety of colors. However, on taking a closer look, you will find out that the most popular colors are green, blue, and red. Out of all the three colors, blue is used the most by app designers. For example, mobile apps such as Facebook Messenger, Facebook, LinkedIn, Twitter, and Safari use blue. You can also go for other hues, but make sure that it makes your mobile app stand out from the rest of your competition.
Different types of color schemes
As an app designer, one of the most important jobs is to ensure that you pick the perfect color scheme for your mobile application. Here are some of the different types of color schemes you should know:
One of the most basic yet effective schemes, you only use a single color as the base in chromatic. You can use different tints, tones, and shades to make the design elegant while producing a calming effect.
The second type is known as analogous, where you use two similar hues to create this scheme. The first color you choose is the prominent hue, while the other one enriches all the other elements of your mobile app.
The best way to make your mobile app look striking to your users is to go for a custom color scheme. Here you create your colors, as you want to give life to your mobile app. If this is the first time, find out how the users respond to your mobile app during the testing phase before making it available to the public.
Importance of color contrast in your mobile app
As you want to gain the attention of your users, you want to make sure that the colors are contrasting. Another reason for choosing contrasting colors is that your users won't have to strain their eyes to go through your content.
These are some of the basics which show why color has a huge role to play in app design. If you are finding it challenging to design your mobile app so that it goes well with your target audience, why don't you get in touch with Robust Tech House? Our app designers will ensure that it looks pleasing to you and your target audience!
Brought to you by RobustTechHouse.