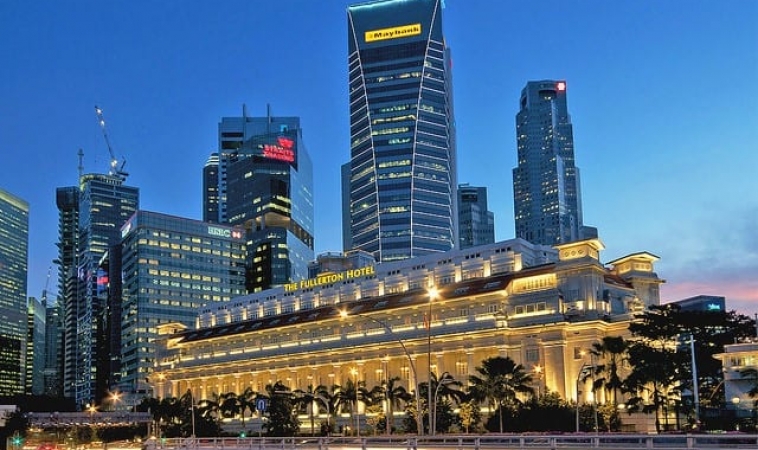 Image Credits: Flickr
With the introduction of smartphones, the hospitality industry has witnessed significant changes. For instance, guests no longer have to visit a travel agency to find out about hotels. Instead, they can use mobile applications to compare rates, look at amenities, and make payments online.
Mobile apps have made life convenient for users, as they streamline numerous activities. Due to this reason, it is important that you pay a lot of attention when developing an app for your hotel. If done correctly, it makes the entire process seamless for your guests and ensures services are accessible. As a result of this, your guests will have a pleasurable and unique experience, which will play a huge role in differentiating your business from your competitors.
Here are six important features you should include in your hotel app, to make it the best of the lot:
Alternative front desk manager
If you make like easy for your guests, it will have a huge boost in customer satisfaction. The first thing that any guest should be able to do is to make a reservation through your app. Every traveler looks for accommodation before the trip. The first page of your mobile app must display all the available rooms.
Another way for your app to act as a front desk manager is to allow your guests to check-in/out. For example, your guests can check-in by providing the necessary documents through your mobile app. Similarly, when they have to check-out, they can make online payments.
Contact information of main employees
It is vital that your mobile app is as customer-friendly as possible, as you want your guests to come back. Your hotel app should have all the contact information of your main employees, such as their email addresses and phone numbers. By providing this information, you are making it easy for your guests to get in touch with your employees.
You can also create a separate section on your mobile app which connects your guests to the front desk directly. Through this portal, your guests can ask any questions about your hotel, ensuring there is no delay in service. As a result of this, your guests will appreciate the fact that your employees are always available for all their requirements.
Direct access to room amenities
One of the best ways to ensure your hotel app stands out is to allow your guests to use it as a tool to access all the room amenities. For instance, let's assume that your guests want to order room service. Rather than having to talk to one of your employees, they can order food and beverages from your mobile app.
Another useful feature is to allow your guests to control the electrical appliances through the app. The guests should be able to regulate the temperature of the AC, use the TV or any other gadget in your room. Similarly, they should be able to ask your employees to clean the room with the tap of a button.
Local attraction and transport medium integration
As your guests want to explore the city, you should make the most of this opportunity. By offering car rental and flight/train booking from your app, you improve the user experience.
You can also inform your guests about all the local attractions in the city. You can have an interactive map, which directs your guests to the points of interest. Also, your mobile app should display tour packages, which will improve user engagement.
Take a virtual tour of the room
Every traveler wants to look at the rooms your hotel has to offer before making a reservation. For starters, your app should display all the pictures of your rooms, from every angle. Make sure that all the images are of high quality so that your guests can zoom in the pictures to take a closer look.
As the latest smartphones have powerful processors and ample amounts of RAM, you can offer virtual tours. If your guests can't use VR on their phones, you can still upload 360° photos.
Weather forecast
All the guests in your room will be thinking about the weather conditions before going to any place. One way to make sure that your users continue to use your app is to provide the weather forecast for your location. For example, you can tell the users about the weather condition on the dates they wish to reserve the room. As a majority of the hotel apps don't provide this feature, it is a must to include it in yours.
With these six important features, your hotel app will provide extensive amounts of information, ensuring its uniqueness among your target audience. If you are looking for a professional app development company to build the right hotel app for your business, you should contact Robust Tech House!
"Brought to you by RobustTechHouse"