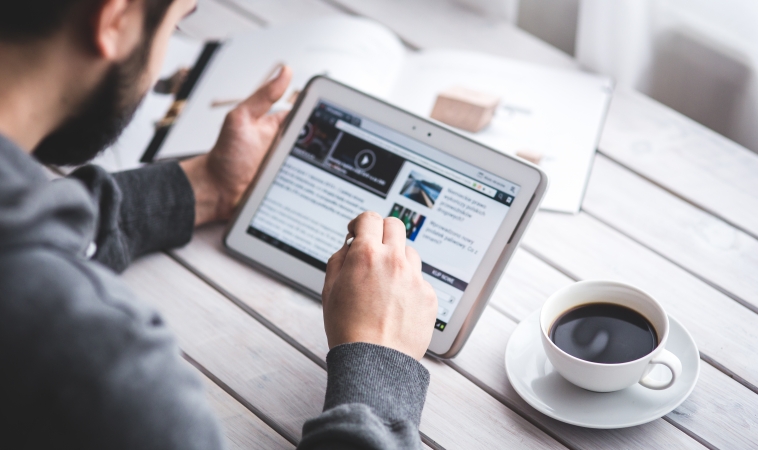 Image Credit: Pexels.com
Customers have gone mobile and every business should consider developing a mobile app to capture business opportunities. Luckily, mobile responsive design and application (app) design are here to help you claim your spot in the mobile frontier.
But, first, you need to know what responsive web design means and what is an app design all about.
Responsive web design is the way to optimize the website to rearrange and resize its content depending on the type of the device on which it is viewed using HTML code and CSS. The responsive design makes your website look and works much better on both desktop and mobile devices with only one URL, thus enhancing the user experience.
A mobile app is a software application that is available for download for certain types of Operating Systems (OS) such as Android (Google Play) or iOS (the App Store). An app is designed to load faster and operates in the same manner as a responsive website on the same hand-handled display or a touchscreen interface. In other words it is native to the device, which means provides fast performance and a high level of reliability.
When it comes to deciding whether to build a native app or a mobile website, the choice really depends on your business needs. Each has its own good side, and responsive isn't inevitably better than the app, but it may well be argued that it is unlikely to build an app without already having a mobile website set. Altogether, a mobile website should be your first step in conquering the mobile presence, while an app may be useful for developing an application for a specific use that cannot be adequately achieved through a web browser.
However, before you can decide on the advantages of an app vs. a mobile-responsive site it's necessary to understand the main differences between the two as both serve a useful purpose, even though both have drawbacks in terms of meeting the users' needs within the given context.
Mobile App Pros & Cons
Being that a mobile app is a totally separate feature from a website, it has the ability to offer branding recognition, greater functionality and speed due to the custom built OS, with efficiency in mind and brand awareness and marketing. This means that you can test new branding tactics and styles with more tailored communication with users as it provides a completely different experience for them. When your website is unable to offer enough value for your users, a mobile app will fill in the gap as another channel for engagement. The app is the ultimate way to boost the customers' experience by offering possibilities such as push notifications, tap-to-call or email, device alerts. In other words, context and hyper-relevance are the way to go to win over digital consumers.
The less favorable side of mobile app is that developing can be pretty tough and costly. Building an app requires a different set of skills from those needed for website mobile modification. If done poorly, you may risk the brand awareness, as users might get the impression that amateurs stand behind it and it would affect your business greatly. You can opt to pay top dollars for the native app development. However, it takes much longer to build an app than to create a mobile site. To conclude, the pros of developing a mobile app are invested time and money.
Mobile-responsive Site Pros & Cons
Mobile version of the website has a broader audience reach due to its instant accessibility across platforms and, when it comes to SEO and brand visibility, can bring higher traffic than the app. It can also be easily shared. On top of that, website URLs are easily mixed with other mobile technologies such as QR Codes, SMS and near field communication (NFC). Depending on its complexity, a mobile-responsive site can be more cost-effective and does not require a lot of time to be built. Mobile-responsive sites have a longer life cycle – they cannot be deleted, and users can always return to them. Even more so if they are designed by a professional, all you have to do is Google something similar to web design agency Sydney, or whatever else you need.
Even though mobile website may be a less costly solution for your business, it is very restricted when it comes to engagement and personalization. In addition, it simply can't be as integrated with the user's device, as an app can, and for that it can't be an extension to the phone's other abilities as easily. While necessary in today's business environment, it isn't as fast or as operative as mobile apps. Navigation through a phone's browser takes some time when compared with the facility of an app, and there is a great possibility the platform on which the site is will perform slower once the users are on it.
The Bottom Line
If done right, both an app and mobile-responsive site are valuable and strategic as the first is meant to drive engagement from the loyal customer and the latter serves for audience reach. Ultimately, when it comes to giving all in to going mobile, it is not a question of the site in a mobile-browser vs. the mobile app. It is about selecting the right approach that will generate better results for your users.
Brought to you by RobustTechHouse
---
Also published on Medium.