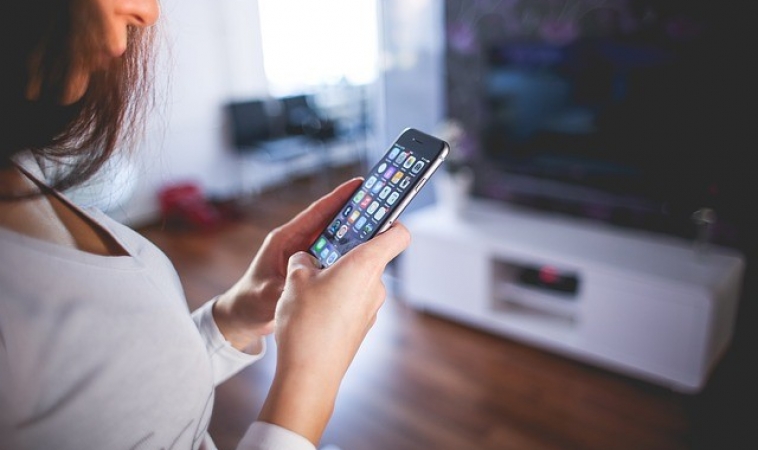 When you take a look at the mobile app industry, you will notice significant growth in a short span of time. Ever since smartphones became a smash hit among consumers, developers have introduced a large number of mobile apps in the market.
As the market is extremely crowded at the moment, consumers tend to judge mobile apps according to their performance and quality. If you want to focus on these elements for your mobile app, you need to improve the user experience, along with other considerations when developing a mobile app, including the cost of mobile app development and return on investment on the mobile app.
When the user experience is good, your customers will love using your mobile app. However, if the user experience is not up to the mark, your customers may end up uninstalling your mobile app. Here are four reasons why user experience (UX) matters:
Image Credits: Pixabay
Better sales
When the user experience of your mobile app is really good, it automatically translates into better sales. How? Well, when your users have a good experience with your mobile app, there will be more transactions and traffic. On top of that, when customers are happy with your mobile app, they will spread the word to everyone they know. In other words, a good user experience will have a positive impact on 'word of mouth' marketing.
At the same time, you will also receive a large number of positive reviews on the Google Play Store and Apple App Store. As a result of this, more consumers will download your app, which will indirectly improve the sales. For example, when you take a look at one of the most popular mobile apps in the world, Clash of Clans, the user experience is spectacular.
Decrease in support costs
You can decrease the support costs significantly if the user experience on your mobile app is top notch. Most of the time customers will face straightforward issues when the user experience is poor, which are quite easy to resolve. Your mobile app connects your customers to your business at all times of the day. When your customers face an obstacle, they will contact the support team of your business for help. As a result of this, you will need a large number of people working at the help desk to assist your users.
When the user experience of your mobile app is on point, you don't need to maintain a large staff at the help desk. When you focus on user experience, there will be fewer bugs on your mobile app. Due to the reduction in errors, the maintenance costs will also come down. When users have access to all the necessary information, the user experience on your mobile app will be phenomenal.
Greater loyalty among customers
As the vast majority of customers in today's market have little to zero patience, they will quickly uninstall your mobile app if they encounter problems on a regular basis. Just imagine using a mobile app that doesn't allow you to complete a transaction or read the news because of various bugs. You will instantly uninstall the app and look for a better one in the market.
In other words, when the user experience of your mobile app is poor, it will reflect on the loyalty of your customers. As you know the importance of first impressions, a good user experience will help you use it to your advantage. When your customers love using your app, they will keep coming back for more. For example, take a look at Google Maps, the most popular navigation app on the Google Play Store and App Store. As the app gives you the correct and fastest route to your destination, you continue to use it for all your navigation needs. However, if the app constantly directs you to the wrong location, your loyalty will falter.
Higher customer satisfaction
As there are millions of apps available in the market, it is important that your users remain satisfied with what you have to offer, if you wish to be successful in the highly competitive market. When the user experience on your mobile app is up to the mark, they will be delighted. However, when the user experience is disappointing, the customer satisfaction will come down. Due to the decrease in customer satisfaction, you will face the consequences as they will leave bad reviews on all mobile app stores.
These are just a handful of reasons which highlight the importance of user experience. Regardless of all the features, your mobile app has to offer the user experience should be superior. Always focus on user experience when you are designing your mobile app.
If you are finding it challenging to design a mobile app with good user experience, why don't you contact Robust Tech House? We have high-quality app designers and developers who have years of experience in developing and designing successful mobile applications!
Brought to you by RobustTechHouse
---
Also published on Medium.