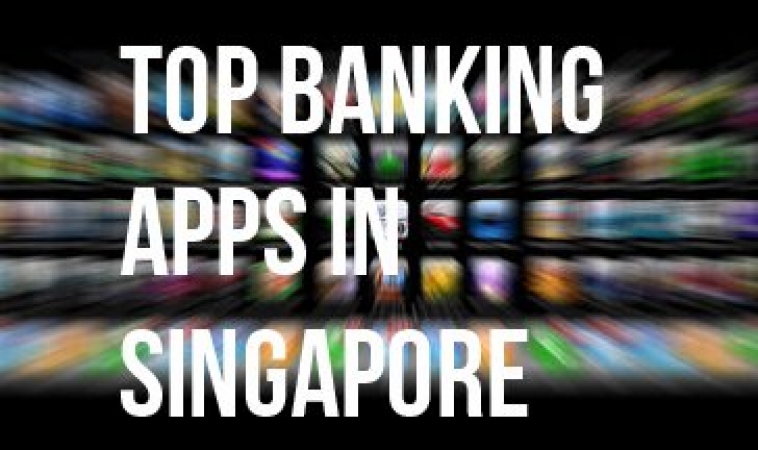 Review of Top 4 Banking Mobile Apps in Singapore
Introduction
Banking online is a relatively new addition which makes managing your finances much more accessible and secure. In an effort to keep up with the consumer demands of this highly digital era, credit unions and banks have come up with an impressive innovation – allowing consumers to track their money habits using their mobile devices. Over the past few months, this has become a growing trend in Singapore, allowing thousands of consumers to carry out complex transactions from their tablet or smartphone. If this new high-tech enhancement has piqued your interest, then keep on reading to find out about the top 4 mobile apps used for banking in Singapore.
DBS Digibank

 This is a basic, user-friendly mobile app designed to make secured banking faster and
more reliable. This handy app allows you to check your balance with a quick swipe, without any login required. In order to log into your account, you only need to tap your phone's screen to check your fingerprint and the page will be unlocked. You then have access to your transaction history, account balance and you can make bill payments, transfer funds and open additional accounts instantly. For higher value transactions, you can use your iB Secure Device to ensure a safe authentication. You can sign transactions of up to S$25000 from any location, at any time.
POSB Digibank
 This banking mobile app has the Peek Balance and Touch ID features as well, ensuring that you have quick, easy access to your banking information. POSB Digibank also allows you to use a list of your favorite or recent payees so that you can make faster transactions. You can remit forward funds overseas and pay your bills in just a few easy steps. There are also options available to personalize your profile and include your most commonly used services for direct access.
UOB Mighty
Managing your finances on the go has never been easier. This innovative app allows you to enjoy the full benefits of online banking, but also offers a few extra perks. With UOB Mighty, you can view your secured balances at the tap of your finger and stay in control of your finances by tracking your debts and purchases from your mobile device. Moreover, you can make instant money transfers to any accounts in Singapore and pay to over 400 billing organizations. What makes UOB Mighty unique is its intriguing set of additional features. The app has a "Search" option which allows you to find your favorite dining locations or search for popular restaurants nearby. You can also easily book a restaurant and share details and reviews with your family and friends. UOB is the first bank in Asia to enable contactless payment with tokenized security. Their app allows you to digitize your credit card and pay with a simple tap. If this sounds appealing to you, there are step-by-step guides online on how to start paying from your mobile device using UOB Mighty.
OCBC SG Mobile
 One of the most successful mobile apps on the market, OCBC SG Mobile efficiently combines simplicity, safety and functionality to make online banking effortless and secure. Providing quick access to your latest transactions and account overview, this app has been designed to make your banking experience easier. You can pay any credit card, check if your salary has been credited or pay your bills by scanning the barcodes on your utility bills. In addition, you can locate the nearest branch or ATM, as well as conveniently transfer funds overseas. The mobile app also features the "Pay Anyone" option, which allows you to send up to $100 to anyone in Singapore through his or her email, Facebook or phone number – without any account information needed. In terms of performance and reliability, the OCBC app outweighs its competitors, offering easy banking access and a wide range of resourceful features.
Conclusion
The growing assortment of personal finance and mobile-banking apps available in Singapore provides you with a broad spectrum of alternatives to the traditional way of managing your earnings and payments. With so many practical, user-friendly options on the market, which incorporate both functionality and accessibility, secure online banking is now one of the fastest growing trends, granting you 24/7 access to your personal finances and ensuring that you can enjoy smart, safe and convenient banking wherever you are.
Brought to you by the RobustTechHouse team (A top app development company in Singapore).  If you like our articles, please also check out our Facebook page.