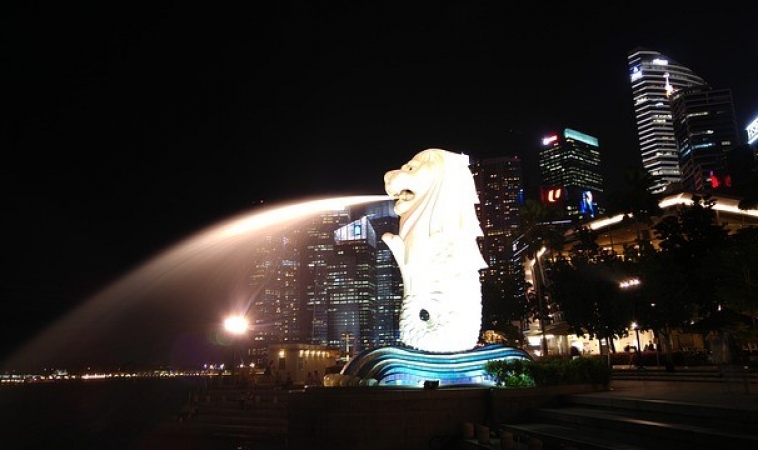 Are you planning on visiting one of Asia's most popular destination and a fast-becoming popular hub for mobile app development, Singapore? While Singapore is a beautiful and clean country, it is also quite expensive. If you are travelling to Singapore and you are on a budget, use these apps to make your life easier in this amazing country.
Airbnb
As a budget traveller, you must have Airbnb installed on your phone. Airbnb is one of the most useful travel apps available on the app store. On Airbnb, you can get a list of places to stay throughout Singapore. When looking through the list, you can see the various amenities available in different homes such as Wi-Fi, free parking, kitchen, suitable for events, and more. You can filter the places according to your budget. The majority of the hosts will also give you information on how to get around Singapore. If you are travelling with other people, you can make a list of places to stay and share it with them.
Explore Singapore MRT map
Since you are travelling on a budget, you will want to keep your travel costs to a minimum. As Singapore has one of the best public transport systems in the world, you can use them to keep your costs low. Explore Singapore MRT map gives you the route map for Singapore's Mass Rapid Transit (MRT). You can find the nearest station by providing your location to the app. You can also plan your travel throughout the city as the app is an efficient route-planner. On top of that, the app works without an internet connection. The app also has Street Maps, to help you get your bearings at every station.
Happy Hours Singapore
Do you want to go for a drink but you want to avoid paying exorbitant prices? Happy Hours Singapore will give you a list of clubs and pubs where you can relax and have a couple of beers without burning a hole in your wallet. It gives you the location of each pub along with promotions and happy hour deals. You can find these places easily because the app has maps integration. If you like any place, you can bookmark it and check for updates on deals, in case you want to visit the place again.  You can also check out the reviews given by other users.
HungryGoWhere
HungryGoWhere has a list of all the restaurants located in Singapore. You can search by restaurant, cuisine type, location, and different occasions. It includes everything from posh restaurants to hawker centres. You can look at the ratings of every restaurant and the reviews left by other users. The app also collects information from its users on how much they had to spend in various restaurants and the must-have dishes. You can use this information to effectively budget and plan your meals throughout the day.
SG Buses
You can use SG buses to get a list of all the public buses running throughout Singapore. You can find bus stops that are close to your location and the arrival time for the next bus. SG Buses will also give information about the capacity of the bus, standing space and availability of seats. The app will also give the approximate location of buses on the map. You can search for buses by stop names, service number, bus stop ID, and road names. You also have the option of saving bus services that you use frequently.
Thanks to these five apps, travelling to Singapore on a budget is not that hard. You can plan your days accordingly and make the most out of what you have!
Brought to you by RobustTechHouse