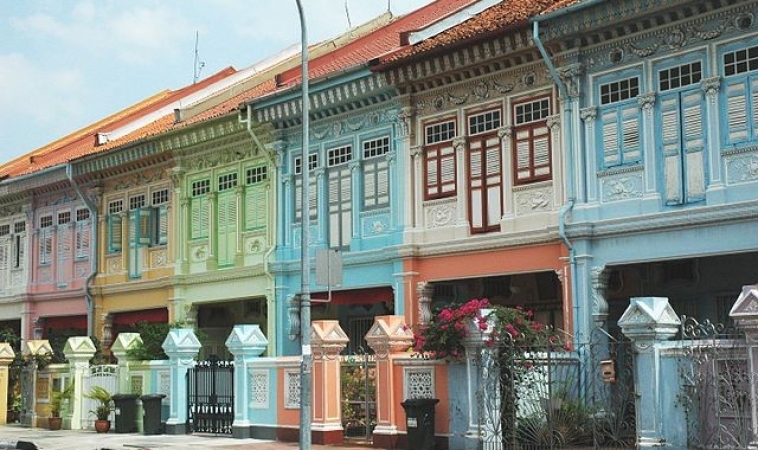 When customers have to look for properties to purchase, they will either contact real estate businesses to find houses they like or they will look online. When customers preferred to use websites, real estate businesses capitalized on this behavior and made their profits. These websites were user-friendly as it allowed customers to filter their search based on size, price, and amenities to name a few.
Image Credits: Wikimedia Commons
Real estate businesses that have an online presence centralize all information about properties, making it easily accessible to customers. Also, real estate businesses no longer have to spend large sums of money to advertise about properties. However, in the last few years, there has been a significant change in the way customers look for information. Instead of using websites, they have moved on to mobile. Real estate businesses in Singapore need mobile apps for the following reasons:
Rich design and user-friendly interface
Mobile apps are designed to have user-friendly interfaces so that anyone can use them. All information about properties will be displayed as soon as the customers open the app. They can search for properties according to their tastes by using filters.
Also, the appearance of the apps matters when customers are looking for properties on mobile apps. The information is displayed in an appealing and rich design, encouraging customers to continue using the app. As a result of this, customers will recommend the app to their family and friends, increasing the reach of real estate businesses.
Notify and update users about property
With the help of mobile apps, real estate businesses in Singapore no longer have to contact their customers manually. Instead, they can send push notifications through their mobile apps, informing customers about price drops in properties, open houses and new properties for sale or on rent.
If real estate businesses are offering a discount on their services, they can inform their customers through push notifications. Unlike websites, customers will know about the properties they are interested in by looking at their phones. Also, marketing through mobile apps is cost-effective and efficient.
Interactive features
Mobile apps for real estate businesses come with a lot of useful and interactive features. Rather than using different apps and websites for various functions, customers can use mobile apps of real estate businesses. For example, all real estate mobile apps will display pictures and videos of the properties for sale or rent.
These apps will also have mortgage calculators, simplifying the purchasing process for customers. Mobile apps will have the exact location of the properties it lists, making it easy for customers to find them. Customers can also compare the rates of different houses and get the best possible deal.
Easy to schedule appointments
Customers won't have to play phone tag with real estate businesses in Singapore with mobile apps. Previously, customers had to call up real estate businesses to see if they can schedule appointments with them. Most of the time, real estate agents won't be there in their offices, making it harder to schedule appointments.
With real estate mobile apps, customers can see when real estate agents are available and schedule appointments with them accordingly. Also, customers and real estate agents will get notifications before the appointment, to avoid confusion.
As you can see, real estate businesses in Singapore have a lot to gain from mobile apps. Just like how they made the transition to mobile-friendly websites, they need to make the switch to mobile apps to stay ahead of the curve.
Brought to you by RobustTechHouse