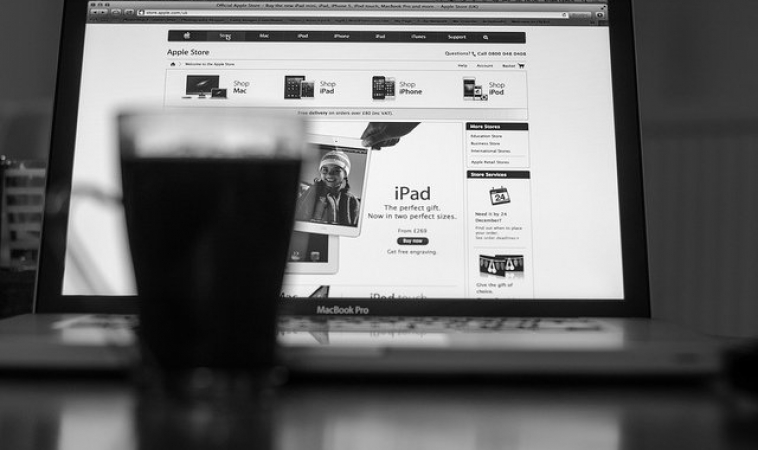 Top 10 Most Innovative Ecommerce Sites You Must Visit
Presented by eCommerce and Mobile App Development specialists – RobustTechHouse
With continuous increase in the number of ECommerce sites on the internet, existing ECommerce entrepreneurs need to work some more on their sites in order to match the challenges coming from new site owners. Quality content draws attention to sites; however, the user interface of the site determines how comfortable anyone who visits it would be. For those who need inspiration on how their ECommerce site should appear, and those looking to improve their already existing ECommerce sites, the following are our Top 10 most innovative ECommerce sites you should see.
A site's homepage does a lot in terms of convincing its prospective customers; it is more than an ordinary display of what the site is about. Schwinn's homepage does more than just introduce the site to its viewers; it promotes content marketing which offers shoppers entertaining and engaging content in addition to the advertised products on the page.
Purchasing jeans online can be tricky because customers can hardly tell if it'll fit them, or if the look would be fine enough on their body. This can bring about doubt when shoppers come online in search of their favorite jeans but with innovative ideas, you can get to convince your proposed customers to make the purchase. 20jeans innovative ideas – which you can learn from – include combining the jeans with several shoes, defining the varieties of jeans, providing a brief detail of each jean, and more.
After teaming up with Cuker to perform a complete overhaul on their site, Olukai now features great user-experience with a simple looking product view page. Unlike before when several items were cluttered in one product page, it now appears quite cool and even smart phones can load the pages of the site without compromising any detail.
The merging of Esquire magazine and J.C. Penney led to the birth of Clad ECommerce site. Such combination is usually to the benefit of both companies as they can combine ideas to produce a more innovative site. On all product detail pages, Clad uses a very large image to display the product being marketed. This is just one of the several innovative ideas that keep the site on top of others.
Crombie maximizes the importance of photography on its homepage. Having a clear and large picture of what your ECommerce store is about, on your homepage can go a long way in attracting more of your customers. They also placed an important post concerning what they sell on the homepage which is a good idea because the post could give prospective customers more reason to make purchases on the site.
Folks is another clean looking site. Its simple icons look so much like menu buttons which is easy for everyone to get used to. Its homepage is properly created with simplicity and details which would most likely be required by customers as they surf the site. Log on to the site today and learn more on how an innovative ECommerce site should look.

Outdoor Research definitely has what it takes to keep its customers coming back. They achieve this by placing interesting and engaging content, including videos which is in line with several products being marketed on their homepage.
Kershaw has been manufacturing high-quality knives since 1974. He later decided to create an ECommerce site where he can showcase his knives. Due to the vast amount of knives available for him to showcase, he had to make his site flexible enough by creating a good filtering system on the catalogue page.

While other ECommerce sites prefer displaying large beautiful pictures to advertise their products, "A Book Apart" uses the block color covers to display its series of books. This method works because they are able to display several amount of books – which are probably in the same series – on one page leaving prospective customers to make their preferred choice.

This site is fashionably laid out since it deals with fashion items. The site – with homepage similar to that of a magazine – is optimized to run on Apple iPad which gives customers a whole new experience. A feature such as this would definitely attract several other Apple users to the product being advertised and the site as a whole.
Conclusion
Every ECommerce site's success is hinged on the quality contents the site offer, and on the user experience of the site. For this reason, entrepreneurs are advised to make their site less cumbersome while also focusing on some of the innovative ideas used by the top ECommerce sites in the world. This is our list of Top 10 Most Innovative Ecommerce Sites You Must Visit.

Brought to you by RobustTechHouse. We provide E-Commerce Development services.