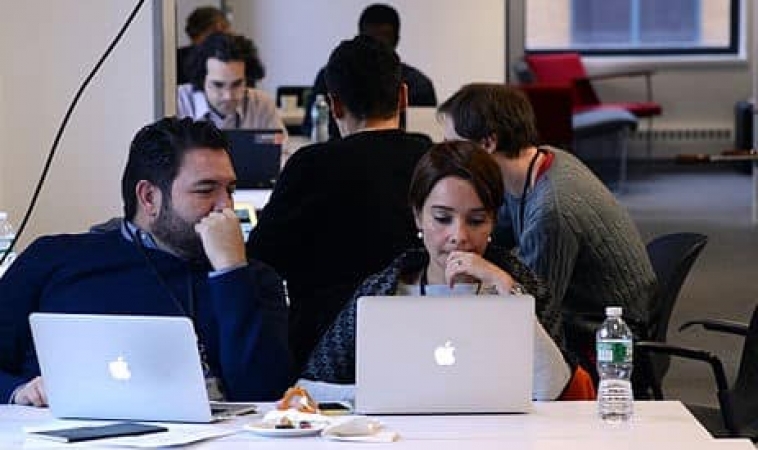 Image Credits: Wikimedia Commons
Indonesia is one country where you can enjoy top-notch mobile development companies and beautiful nature at the same time. As the country is home to several startups, these companies started using the latest technological advancements and innovations.
These days, a large number of businesses turn to Indonesia, as the mobile app developers provide exceptional services at reasonable costs. If you are looking for a company to transform and extend the reach of your business, you should contact one of these top 10 mobile app development companies:
41 Studio, a Ruby on Rails Consultancy and Development Company, uses the latest technology to build state-of-the-art mobile applications. 41 Studio is known for working closely with their clients to develop mobile applications, which goes beyond their expectations.
The mobile app development team has immense amounts of expertise in Android, iOS, and React-Native development. Irrespective of what type of app you want to build, 41 Studio will always deliver great solutions.
7Langit, a mobile app development company based in Indonesia is well-known throughout the country for their premium-quality solutions. The company always wants to build apps which are distinct, brilliant, and unique, a testament to their work ethic.
The developers of the company aim to help companies and their users with their mobile apps. The company uses the highest standards to ensure their work meets the requirements of their customers.
Established in 2010, Arfadia focuses on Information Technology and Multimedia. The company started working on providing services related to information technology, to solve countless problems for their clients.
One of their latest offerings is mobile app development, which allows businesses to build strong relationships with their customers, establish and reinforce brand image, and increase sales. Arfadia has a sound team of developers, who can create a variety of mobile applications.
A handful of software engineers came together to start CodeLabs in 2000. Since then, the company has been developing all types of software, in various areas such as electronic payment systems, website development, and card application to name a few.
CodeLabs gets clients from several countries, thanks to their top-notch IT solutions. Their development team has tremendous amounts of experience in mobile app development. Due to this, you can expect CodeLabs to provide world-class mobile apps.
Flipbox may have a humble beginning, but that hasn't stopped the company from becoming a top mobile app development service provider in the country. The company will start from the ideation phase of the project, all the way to optimization.
Irrespective of what type of app you want to build, they will focus on all the important elements to provide an exceptional user experience. At the same time, they will conduct market research, to improve the effectiveness and popularity of your mobile app.
Are you looking for a mobile app development company which specializes in building unique e-commerce and location-based applications? If yes, you should consider contacting GITS Indonesia, an expert mobile app development company.
Since 2010, the company has been helping various clients achieve their business needs through their incredible solutions. Although most of the company's work is on Android, they also have developers who can handle iOS app development.
Originally a multimedia company, Mystic Media has also a lot of expertise in developing mobile apps for their clients. As the majority of internet traffic comes from mobile devices, Mystic Media has been working hard to take their services to a whole new level.
As a result, the company provides their clients with expert mobile app developers, who can provide exceptional solutions. They focus on UX design, while seamlessly integrating the systems, giving their clients the advantage in the crowded market.
Palador is a company consisting of quality assurance testers, project managers, developers, and designers. The company aims to build top-grade software solutions for their clients, by leveraging their expertise in various technological subjects.
Their mobile app development team never finds any idea too complex to execute, as they specialize in providing custom solutions. Whether it is Android or iOS, Palador always builds the best apps in the industry.
After starting out in 2012, the company had the goal to change the process in which developers create digital products. The company first listens to your requirements, before making a list of features for your mobile app.
The developers will conduct complete research about the requirements of their clients, before creating the final product. They extensively test their apps for bugs, before handing them over to their clients. The team's depth of knowledge in mobile app development ensures that the final product will be extraordinary.
Vodjo, another company from Indonesia, consists of adept developers and designers, who will always understand what their clients want to achieve. Although the company provides a myriad of services, they are also known for their outstanding mobile app development solutions. Irrespective of your requirements, Vodjo will always build mobile apps which provide superior performance and user experience.
Brought to you by RobustTechHouse.