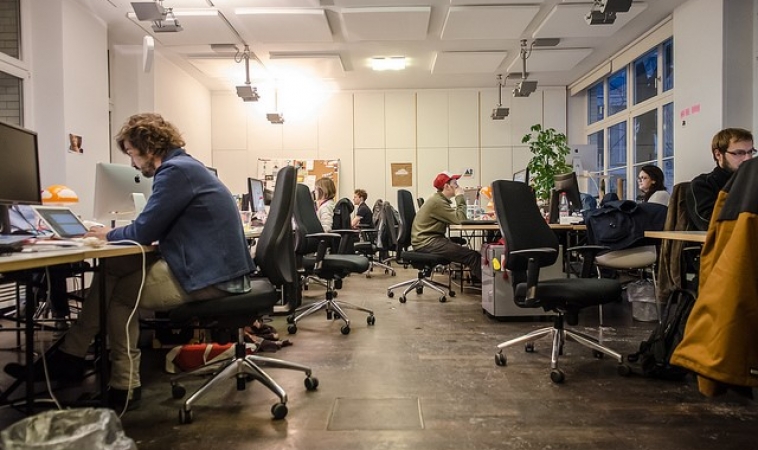 Since mobile technology took off, it has had a significant impact on our lives. The number of hours people spend on their smartphones is increasing significantly. Due to the evergreen popularity of mobile technology, startups have also jumped on the app development wagon. After all, if their mobile apps become successful, it could be one of their most profitable ventures.
If you are a part of a startup, you would have considered developing mobile apps. You can use them to promote and sell your products and services. They are also useful in managing various functions of your startup. However, if you don't develop mobile apps properly, all the users will have a bad opinion of your startup.

Image Credits: Flickr
If the mobile app development bug has bitten you, you should avoid these mistakes at all costs:
Absence of sound planning for mobile app ideas
As there are millions of apps available on the Apple App Store and Google Play Store, it is important that you build a great one. However, if there isn't any proper planning for your ideas, then your mobile app won't fare well in the market. Why? Well, you won't know your target audience, their preferences and taste, and how your mobile app can solve their problems. For your mobile app to be successful, it is vital that you think about all these factors.
Since your mobile app is going to be the face of your startup in the world of smartphones, you shouldn't be making any mistakes. As startups don't have the budget of a multinational company, planning will give you a better idea of app development costs.
Forgetting to collect or utilize feedback from test users
As this is your first venture to the mobile app industry, you may not get everything right on your first try. However, if you don't collect feedback from users who are testing your mobile app, there will be a large number of problems. For example, you may not be aware of bugs or errors in your mobile app when releasing it into the market. As a result of this, your mobile app won't be successful.
Similarly, once you have set up a feedback system for your mobile app, make sure that you listen to your test users. As they represent your target audience, it is important that your mobile app is functional and useful to them. When you use the feedback from the test users, it will be helpful in improving your mobile app.
Lack of marketing before launching mobile app
Even though your mobile app isn't available to the public, it is important that you market it as much as possible. Failure to market your mobile app before you launch it can have serious negative implications. For starters, your target audience may not even know about the existence of your mobile app. Marketing before you launch your mobile is also a great way to create hype for its release. By creating hype, there are higher chances that more people from your target audience will download your app.
You can use social media platforms to market your mobile app. You can also tie up with companies that post mobile news articles to promote your app.
Opting for in-house development over outsourcing
Most startups believe that in-house development of mobile apps is much better than outsourcing as it is cost-effective. While it may be cheaper to build apps in-house, there are higher chances of bugs during the development phase. As a result of this, the time taken to develop mobile apps will increase significantly. What was once a cost-effective solution will become a nightmare as the budget for app development will keep increasing.
Companies that develop mobile apps have a lot of experience in this field because of which they will be able to identify and rectify errors quickly. At the same time, they won't take a lot of time to build mobile apps. Also, you have the luxury of picking an app development company that fits your budget.
Preferring to for cross-platform rather than native app platform
While each platform has its own set of pros and cons, it is more challenging to build a mobile app for multiple platforms on your first try. As Apple and Google have different rules for mobile app design, the workload on your developers will be huge.
It is always better to go for a native app platform as it is easier to build a great mobile app. Once your mobile app doesn't have any bugs or errors, you can then make the switch to cross-platform. Always choose an app platform that goes hand-in-hand with your mobile app.
As a startup, you should avoid these mistakes at all costs. If you are finding it challenging to build a great mobile app, why don't you contact Robust Tech House? Our expert developers will use their years of experience to help you build the right mobile app for your startup!
Brought to you by RobustTechHouse