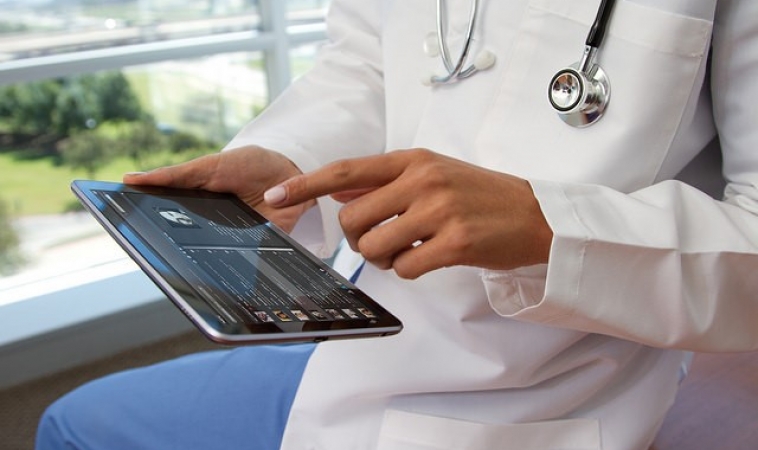 Since the significant growth of mobile technology, the world has never been the same. Coupled with the decreasing costs of mobile app development, almost every single industry has an app associated with it. Whether you want to order food from a restaurant or buy furniture from a store outside your locality, you can do it through mobile apps.
The healthcare industry has seen a lot of changes due to the ever-growing popularity of mobile apps and technology. For example, when you go to the Apple App Store or the Google Play Store, you will find a variety of health and fitness apps. Similarly, even hospitals have a lot to gain from mobile apps. Here are five reasons why hospitals need mobile apps:
Convenient for patients
Healthcare mobile apps are extremely convenient for patients. Patients no longer need to call up the hospital to book appointments with doctors. With the help of mobile apps, patients can find out about the availability of doctors and make appointments accordingly. If hospitals have a large campus, it will be difficult for people to find different departments. Mobile apps will help patients in navigating their way through the campus.
Hospitals can use them to educate patients about different types of diseases and medications. Through mobile apps, healthcare officials can notify patients about the diet they should be following to lead a healthy life. They can also suggest exercises that patients need to follow every day to keep their bodies fit. When patients need to reach the hospital quickly, they have to call up an ambulance and ask them to come to their location. Mobile apps make it easy for ambulances to find patients as they can share their location in real time.
Easier to monitor patients
Mobile apps make it much easier for doctors and nurses to monitor their patients. When doctors are at home, they can take a look at the vitals of their patients through mobile apps and suggest appropriate medications. Similarly, when patients get discharged, doctors and nurses can make sure that they take their medications every day without fail. For example, there are mobile apps which notify people when they have to take medications.
Also, if patients are experiencing symptoms after getting discharged, they don't have to go to the hospital to inform the doctor. Instead, they can notify the healthcare officials through mobile apps. There are devices which can measure the amount of glucose you have in your blood. As mobile apps can connect to these devices, patients can transmit important data regarding their health to doctors.
Image Source: Flickr
Helps in staying ahead of the competition
As not a lot of hospitals have mobile apps, you can stay ahead of the competition with them. Mobile apps are a way of showing your patients that your hospital wants to keep up with the latest trends in the industry. Also, mobile apps allow you to improve your services so that you can provide better assistance and care to your patients.
For example, all mobile apps allow users to provide feedback to their developers. Rather than asking questions about the app, your mobile app can ask the patients to review the services of your hospital. Mobile apps also make it easier to provide service to patients as data can go to the hospital and reach the necessary healthcare officials in a couple of seconds.
Keep track of finances and inventory
Mobile apps make it much easier to keep track of your hospital's finances. Administration and executive officials can check how well your hospital is doing through mobile apps. They can find out about how much the hospital spends and earns on a daily basis. Mobile apps also allow hospitals to automate the insurance payments and procedures. As a result of this, there won't be any confusion regarding insurance.
Mobile apps make it simple and straightforward for your hospital to keep an eye on its inventory. When you need to order supplies, you will have to check your inventory manually. However, with mobile apps, this whole process becomes easy as it will know how much equipment and medications is remaining in your hospital. When your inventory is running low, mobile apps can send a notification to the vendors, requesting them to send supplies as soon as possible.
Simpler for doctors to keep records
It is much simpler for doctors to keep records of their patients with mobile apps. Rather than keeping paper records, doctors can enter data regarding their patients on to a mobile app. When the same patient comes in for a checkup, the doctor can pull the data from the mobile app and continue with the assessment. Similarly, they can also share the patient's data with other departments. As a result of this, everyone involved in a case will be up-to-date.
These are the five reasons why hospitals need mobile apps. If you want to develop a mobile app for your hospital, why don't you get in touch with Robust Tech House? Our developers will create one for you according to your specifications and requirement!
Brought to you by RobustTechHouse
---
Also published on Medium.