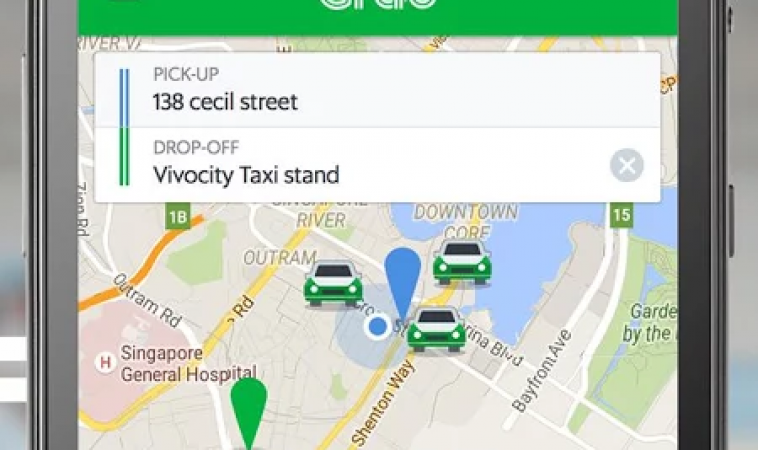 Overview
 Since its debut in 2012, GrabTaxi has gone beyond taxis and included a wide range of transportation services. Besides taxi bookings, GrabTaxi has brought private car bookings (GrabCar), carpooling (GrabHitch) and motorcycle taxis (GrabBike) under its wide coverage. Moreover, delivery and on-demand pick up services also become a part of the company's offerings. GrabTaxi announced that it has renamed itself to Grab, which brings all its transportation services under one brand.
Although taxi-hailing app Uber has already become a phenomenon amongst urban commuters, Grab is burgeoning. The new brand name is a step towards fulfilling the company's goal to serve its customers with friendly and convenient services. The new brand name reflects the company's expanding portfolio of on-demand transportation services, while the new logo is a symbolizes endless possibilities with connected roadways.
How does Grab work?
 Grab is a mobile application that allows you to hail a taxi, motorcycle taxi, car pools and on-demand delivery services. With an exception of the Windows platform, Grab is available on Android, Blackberry and iOS platforms.
Like all other taxi-hailing apps, Grab works with a user profile. You need to enter your phone number and register it with the company. Unlike Uber, Grab does not require credit card details; you pay directly to the driver when your ride ends. Once you set up your account with Grab, it's time to summon a ride.
To book a taxi, you simply have to select your pick-up address (origin) and drop location (destination). To make the process easier, Grab shows location results from Foursquare and Google places, which are already quite handy options. Moreover, you can simply drag the pointer to your exact location and give the driver a more precise pick-up address.
Once you enter your pick-up and drop locations, it's time to confirm the ride. You also get an estimation of the price before confirming your ride. As a part of its marketing efforts, Grab keeps offering attractive offers, which you can avail through a promo code. You simply have to insert the promo code while booking and get attractive discounts on your rides. This is a great feature for commuters who are looking for ways to cut down on their traveling expenses.
Once you confirm the ride, the map shows the location of your taxi. You can see whether the driver accepts or declines the ride and track the route of your taxi. If your driver accepts the request, your ride will arrive at your doorstep within a few minutes. You are now ready to hop on the taxi and go to your destination.
What's good and bad about Grab?
 Technology makes Grab stand out in the competitive field of taxi-hailing applications. The application is well-engineered and designed for better and easier usability compared to most apps. The location search feature of Grab is amazing, especially in cities where addresses are often inaccurate. The auto-complete feature of its location search helps find the same place with a different spelling and alphabet.
The consistent discounts and promotions of Grab implies that you can avail their service without a fee or at a much lower price. Moreover, the "share your ride" feature of Grab helps people to cut down on traveling expenses to a great extent. Your family and friends sharing a ride with you will be able to track your location and determine the exact time of your arrival.
Brought to you by RobustTechHouse team