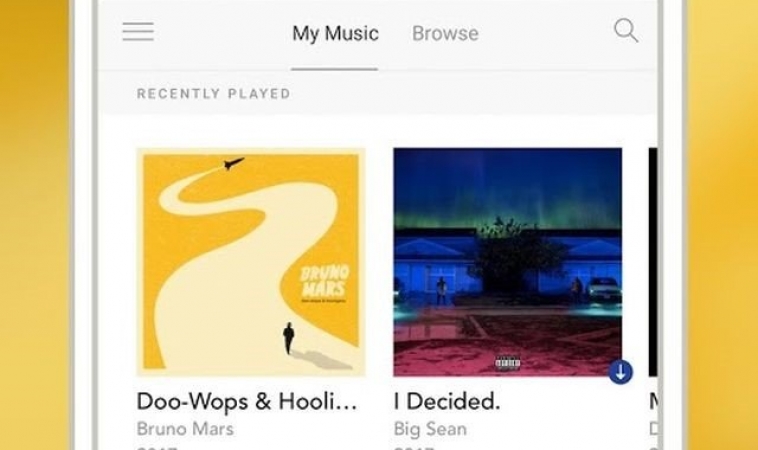 Pandora is one the most popular music streaming apps available to iOS users since 2004. It is well known for the station it creates after selecting a specific artist, album, or song. In March 2017, Pandora released a premium version in the app store. Let's take a look at Pandora Premium to see if you should give it a try.
Features
If you take a look at the layout of Spotify or Apple Music, you will find it complicated and overwhelming to use. However, the user interface of Pandora is minimalistic and easy-to-use. The developers also added a small number of touches to Pandora Premium, to make it look beautiful. The color of the Now Playing tab changes according to the artwork of the music. You have a new menu for sharing, downloading and collecting music. There is a new layout for the replay button and playback control, making the app look aesthetically pleasing.
One of the best parts of Pandora is the way it creates playlists based on your taste in music. While listening to songs on any radio station, you have the option either liking or disliking the song with a thumbs up or thumbs down icon. Every time you like a song, it will be added to a playlist. Also, every song that you thumbs up in Pandora will be saved in the "My Thumbs Up" playlist.
Pandora has taken a lot of time to master the art of making playlists according to your tastes. You can add songs you like to a playlist and then ask Pandora Premium to Add Similar Songs to the playlist. You will be surprised by how well it works as you will like the majority of the songs. You can also choose the size of the playlist and you can constantly add more to it. Even if you add two songs from different genres, Add Similar Songs option does an excellent job.
Pandora Premium gives you access to 40 million songs from around the world at your fingertips. You also have access to albums that are not available on Spotify and Apple. Pandora improved its search engine, making it really easy to find songs you like. The search option has filters such as pet sounds, knock-off covers, and karaoke tracks to help narrow down songs. The results are fast and you will always find what you are looking for.
There is a browse section in Pandora Premium to help you find new songs that you may be interested in. In addition to album recommendations that are tailored according to your taste in music, you will find new genres, artists, music and more.
Pandora Premium can also be used by children of all ages as you can now filter out explicit songs from the app. You have to head to Account under Settings in the main menu. Over there, you can toggle "Allow Explicit Content" accordingly. This will remove any song that has explicit lyrics from searches and stations.
Verdict
Even though Pandora is late to the music streaming industry, it has gotten a lot of things right. The user interface is easy to understand and follow. Even if you are using a music streaming app for the first time, you will feel right at home. The playlists are exceptional as it is catered to meet your tastes in music. On top of that, you have access to a large number of songs and the search engine is magnificent. Overall Pandora Premium is a brilliant app which covers all the necessary bases for music streaming. For just $10 a month, Pandora is quite the deal.
Brought to you by the RobustTechHouse team.